Marriott Aberdeen was the host to one of Team Challenge Companys Interactive Quiz Night on the 4th of December. This time we met with Stuart Mann's enthusiastic team from BP. The night got off to a fast paced start as we flew through our Hit Or Miss and Guess Who rounds. Our Question In Sport round caught most teams out with some tricky questions. Notably the sporting quotes had the teams in a lot of confusion!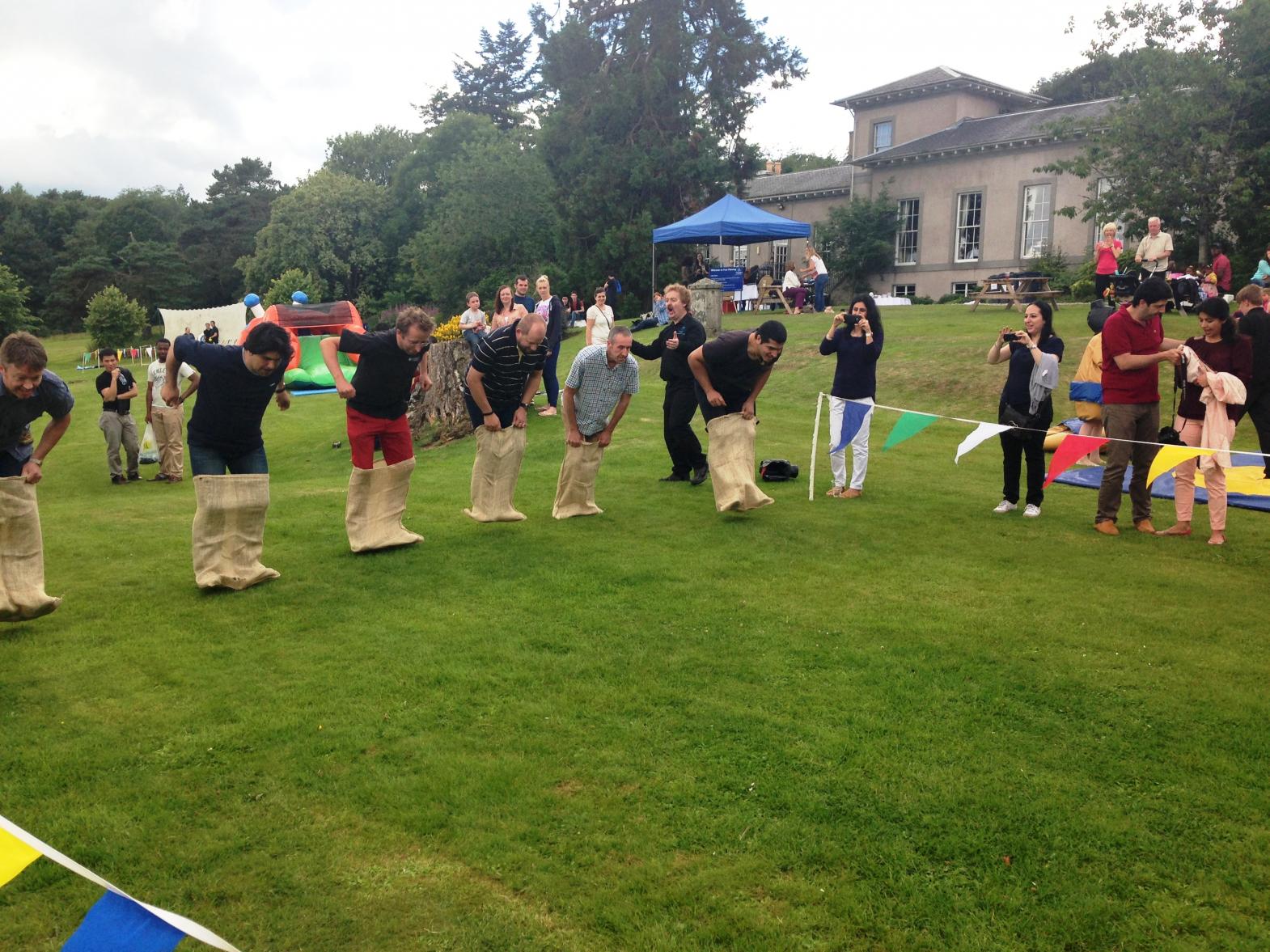 The Cake Decorating round in the Interactive Quiz caused much hilarity in the room when the Elf and Safety team began shaping their marzipan into an eighth member! Whilst a kitchen employee from the Marriott was judging the cakes the Significant 7 team done everything they could to flirt their way to.... Second best! Going on to the Memory test round our teams had to answer 10 tricky questions based on clips that they watched. Team Merry Christmas pulled off their highest scoring round on this one with 8 correct answers out of 10. Unfortunately it wasn't enough to bring them into the lead!
The teams were close in regards to points as we cruised through the final few rounds. Name The Tune was our finale on this brilliantly entertaining evening and the teams certainly went out with a bang. With three teams having scored 10/10 on the previous Movie Pictures round it was all to play for! The introduction to 10 songs were played and our teams had to give the name of the song and the artist to get full points! The 5 second snippets get progressively harder and caused some difficulty! Counting the scores was tense as the top two teams were only separated by 3 right answers!

Scoring a massive 6100 points meant that Elf and Safety were the Team Challenge Company Interactive Quiz winners taking home the trophy!! Closely following in second place was Santas Elfs with 5800 points! In 3rd place was the Significant 7 with 5300, in last place, going home with the notorious wooden spoon was team Merry Christmas scoring 4900 points!! A huge thank you is due to Stuart Mann for the time and effort spent organising such a successful event. Thanks also to the Marriott and their staff for making it an easy and enjoyable night.