John Clark Motor Group introduced their brand new show rooms at the Balmoral Business Park in Aberdeen with a two day Carnival Themed corporate entertainment to let everyone know they had moved. The sun was shining all weekend on the Waltzers, Merry-Go-Round, Hoopla, Coconut Shy and Beat the Goalie were set up to see lots of guests.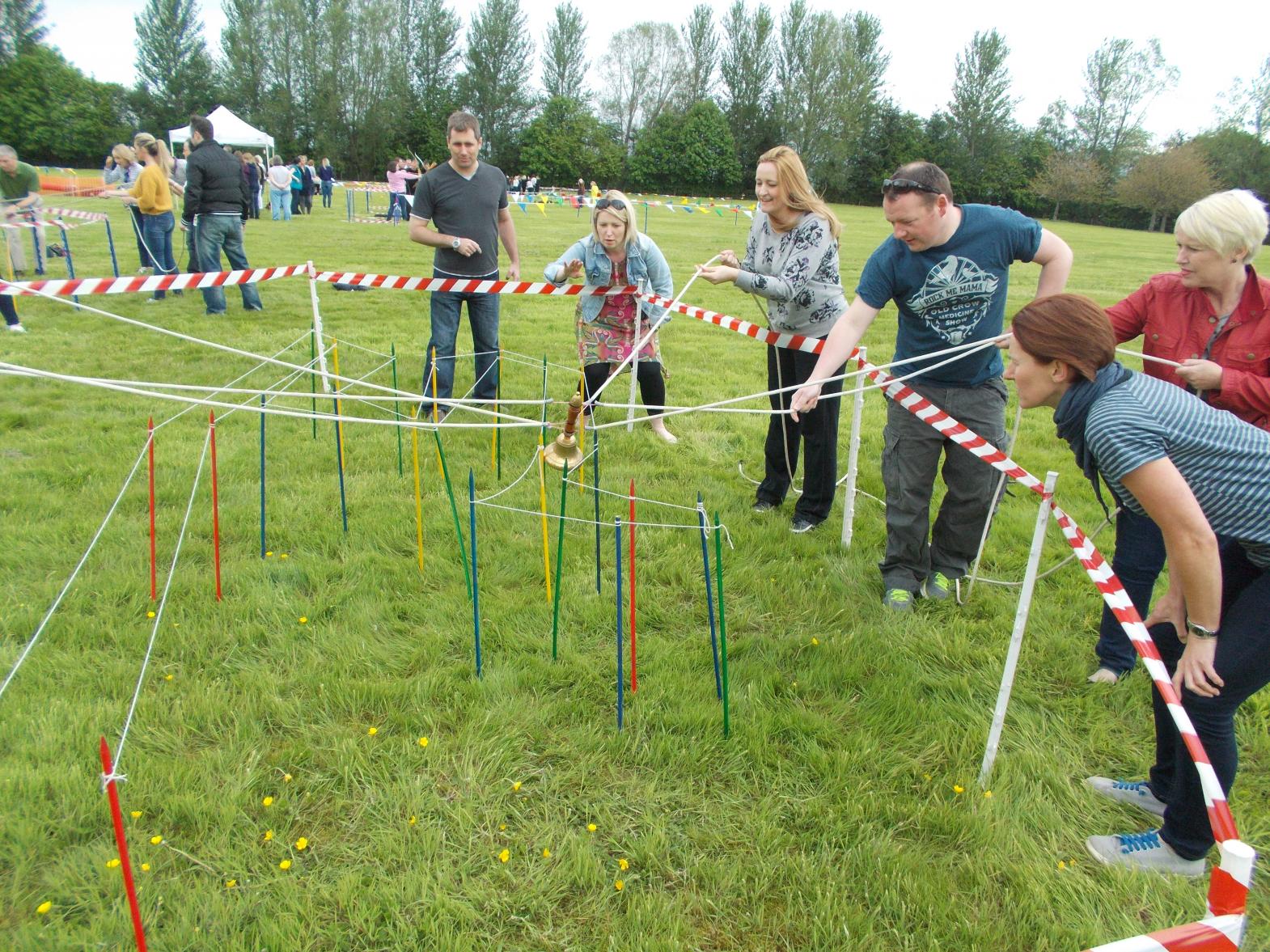 Guests were not only able to test drive the new cars on offer, but they could also have a go at trying to navigate our track with the remote control cars. This was just as fun for the kids as being in the real cars as they could drive over ramps and crash into the barriers. Over at the Coconut Shy this was also a crash with Callum, not only knocking the Coconuts over but cracking them with his strength. However, his real talents were shown on the Beat the Goalie, where he and sister Kirsty spent hours perfecting their shots and scoring the highest points available. At the Hoopla, Rhys and his Dad were determined to win some prizes and their patience paid off wining them prizes!
As well as the gourmet lunch available there was hot Popcorn and fresh Candy floss. These weren't just for the kids though and plenty of adults who couldn't remember the last time they had Candy floss enjoyed a little treat. The adults also enjoyed the carnival activities with the team at Mini even having a competition on our Hoopla, Beat the Goalie and Coconut Shy that saw manager Mark take victory. We hope everyone that visited over the weekend had a great day out and will return to the show rooms sometime soon.