A beautiful afternoon was spent at the Marriott Dalmahoy doing a selection of Outdoor Team Building activities with a great team from Heineken. Spirits were high with the attendees split up into 12 teams; each team was named after a specific brand, adding a refreshing, personal touch to the day.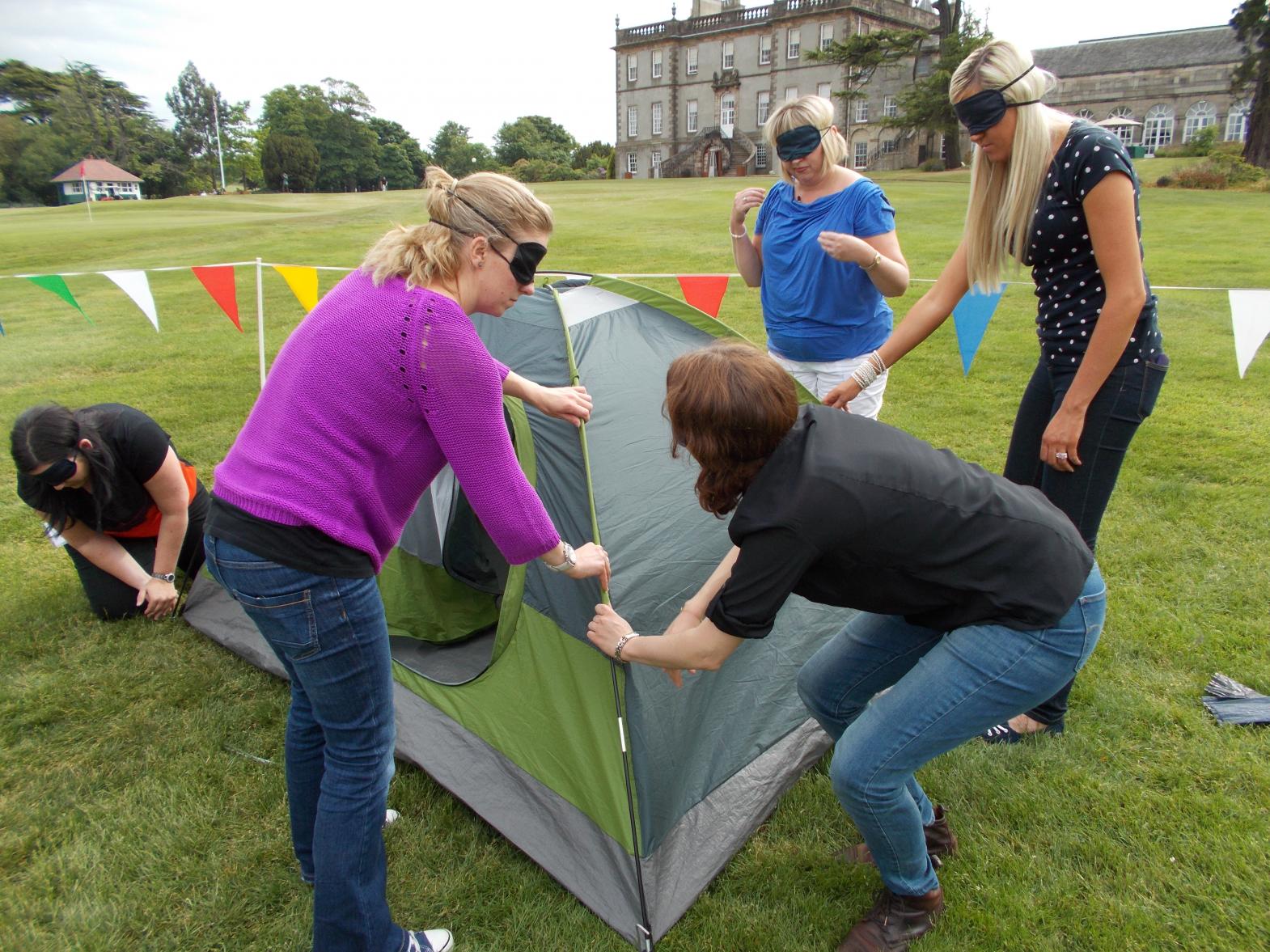 Team Deuchars had a great time on the Team Buildingchallenge Blind Tent activity, receiving extra points for getting the fastest time of the day, they also had extra time to get the team inside their tent & give a rendition of "Ging gang gooly gooly"! John Smith had a great day on theOutdoor Team Building challenge Rollerball getting the quickest time of the day with 40.8 second, they also were the best team on the Casket challenge- great teamwork!
Strongbow worked extremely well together to get the longest catapult of the day. Fosters weren't so lucky on Casket, the team blamed the weak elastic band, I think the 6 team members pulling on it may have played a part in that - better luck next time! Deuchars took advantage of unattended answers on the Team Building activity NASA Challenge and were named and shamed at the end of the day.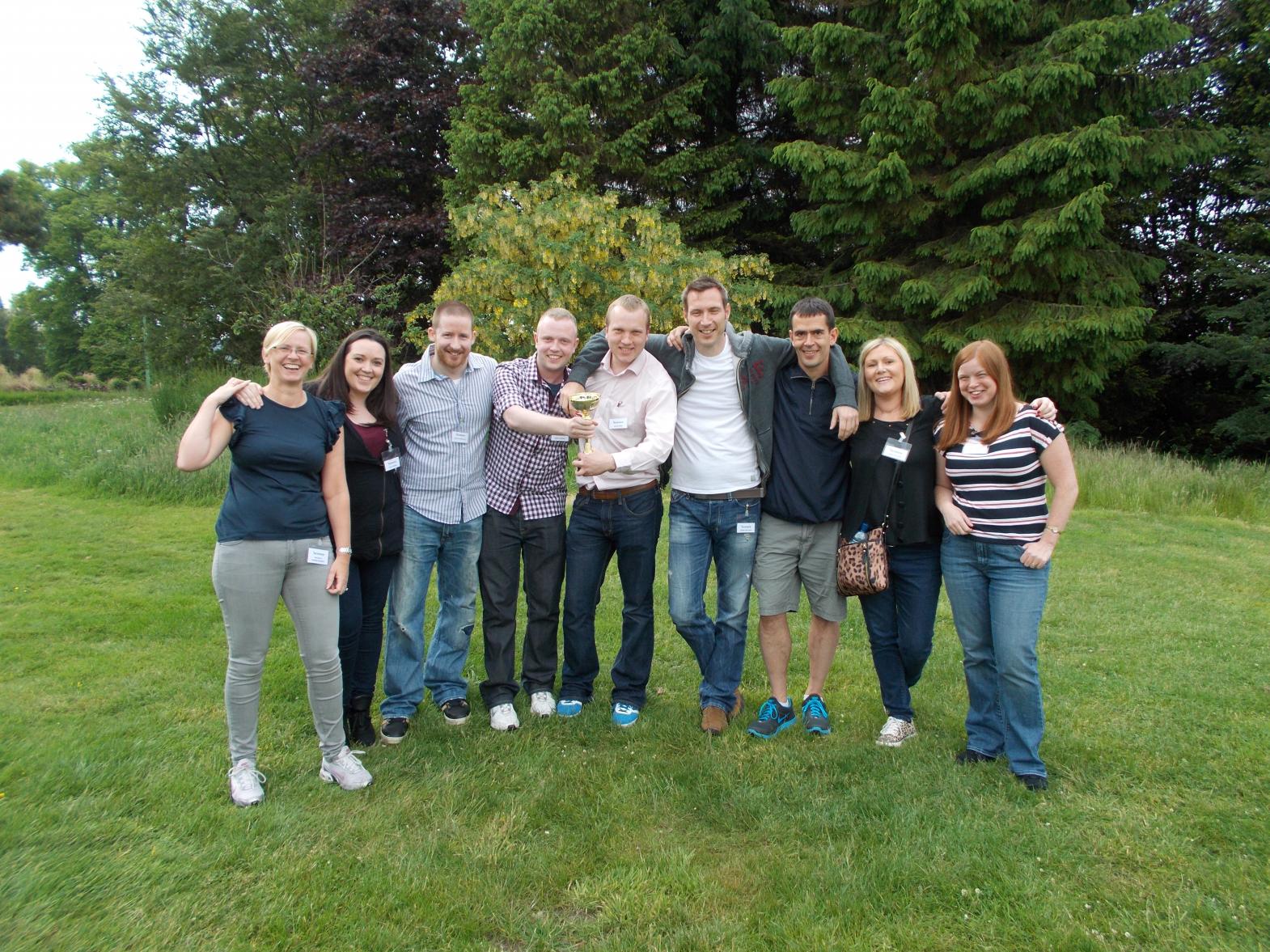 At the end of each Team Building event, there always has to be a last place, and with 3500 points, this came in the form of team Amstel. They received their prize of the wooden spoon graciously! The scores were then ranked as Heineken in 11th, Radler in 10th, Desperados in 9th, Tiger in 8th, Fosters in 7th and Strongbow in 6th. The Top 5 were extremely close, 500 points came between 5th place K1664 and 4th place Blumers. Deuchars came in at a respectable 3rd place with Sol coming out with 2nd. The winners of the day with 6200 points were the John Smith team! The group were delighted to receive the Team Challenge Trophy and proudly posed for a team picture. Thank you very much to Bronwyn, for organising such a great day, we all know just how much hard work you had put into getting this all together. We all look forward to working with you and the team again.