After a wonderful conference and a fantastic dinner at the beautiful Hastings Slieve Donard Hotel Northern Ireland, the guests from Almac were both nervous and excited in equal measure to see what awaited them for their Indoor Team Building. As they arrived in the conference suite and saw a super selection and variety of challenges, everyone was raring to go.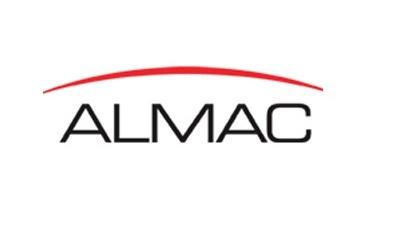 They were swiftly organized into teams and briefed as to the Pressure Zone rules and regulations and sent to their first challenges. There were many activities throughout the Pressure Zone event such as Hole in One, Step Up, Index, Hurdle, Descent, Bounce and In, Landing Strip and our toughest of all finale – Tier Drop!
On the Step Up it proved to be more difficult than it first appeared- just look at those photographs! Out of the whole evening it was Almac Awesomes who proved to be the best at just about everything they attempted, they were born for the Pressure! On Index it was dubious skills and focus to win valuable fun money, three times in a row! Keith and Tim's names came up a lot during the challenges - but not sure if they were for good reason or bad – only the scores would prove their efforts were rewarded - shining stars on the Landing Strip abounded , although it was noted that Elaine had practiced the day before – don't deny It ! - she was also incredibly enthusiastic for her and her team . Just what we like to see!

When it came down to the scores, it was incredibly close! With two teams neck and neck in 2nd place, two teams tying in 3rd place and two teams tied in 4th place it going into the finale Tier Drop was a relief that we ended up with a winner and unfortunately a loser, all on the toughest challenge of them all – Remember its – Bounce, Bounce and In ! . The winners of the Team Challenge Company Trophy was the Almac Awesomes team and then our last place team, walking away with the wooden spoon was bird watchers favorites Team Tits!

The evening was a roaring success and it was thanks to the incredible organisation from Elaine that thankfully we all finished in one piece!
See you next time for the rematch!