Monday 10th June saw the wonderful Galgorm Manor play host to a group from the University of Ulster that were taking part in a S1 Soapbox Derby. The sun shone from the start of the day all the way through making the conditions perfect and the surroundings even more spectacular. Upon arrival the group were split into 4 teams and given the vital knowledge about what to expect from the day ahead.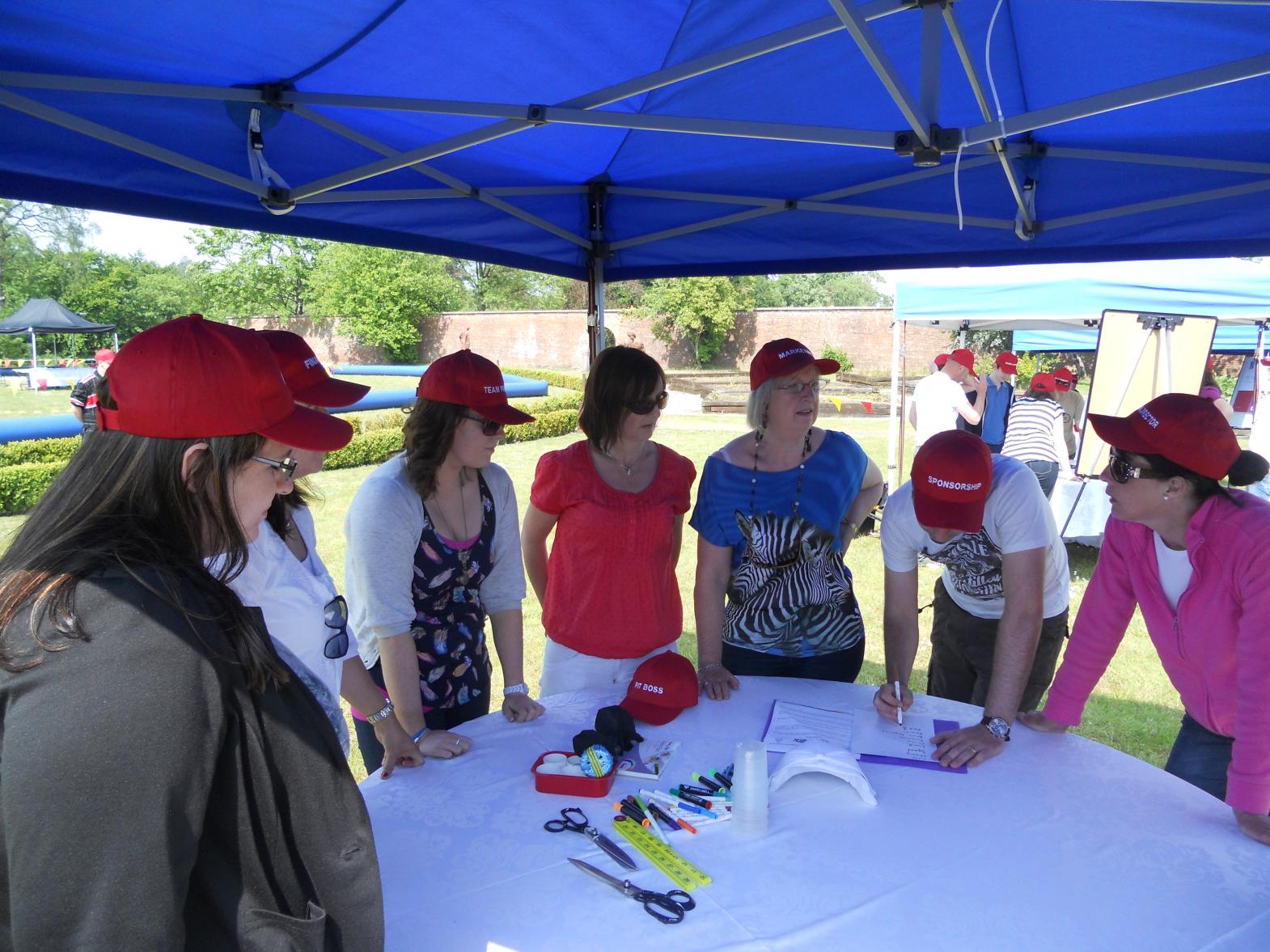 The event was split into three parts, the first the teams were set the task to come up with a name and they had to look at how they would market the company. All of the teams managed to come up with amazing logos but Team Spartans had the best by far. After the time was up the teams then had to present their concept to a board of sponsors, each presentation was done to a high quality making the decision for the winner of this round very difficult.
Now it was time to design and build the car they would be racing. The teams had minted time to ensure their design met the requirements that would allow them to race. With all of this in mind the teams set to work and managed to come up with four very different designs. Some easier to get in and out of than others haha. With all the cars now built and the time was up, each car was scrutinised by the race official to ensure that all requirements had been met. Despite protests from some teams all were guaranteed a race licence and were therefore able to compete in the race.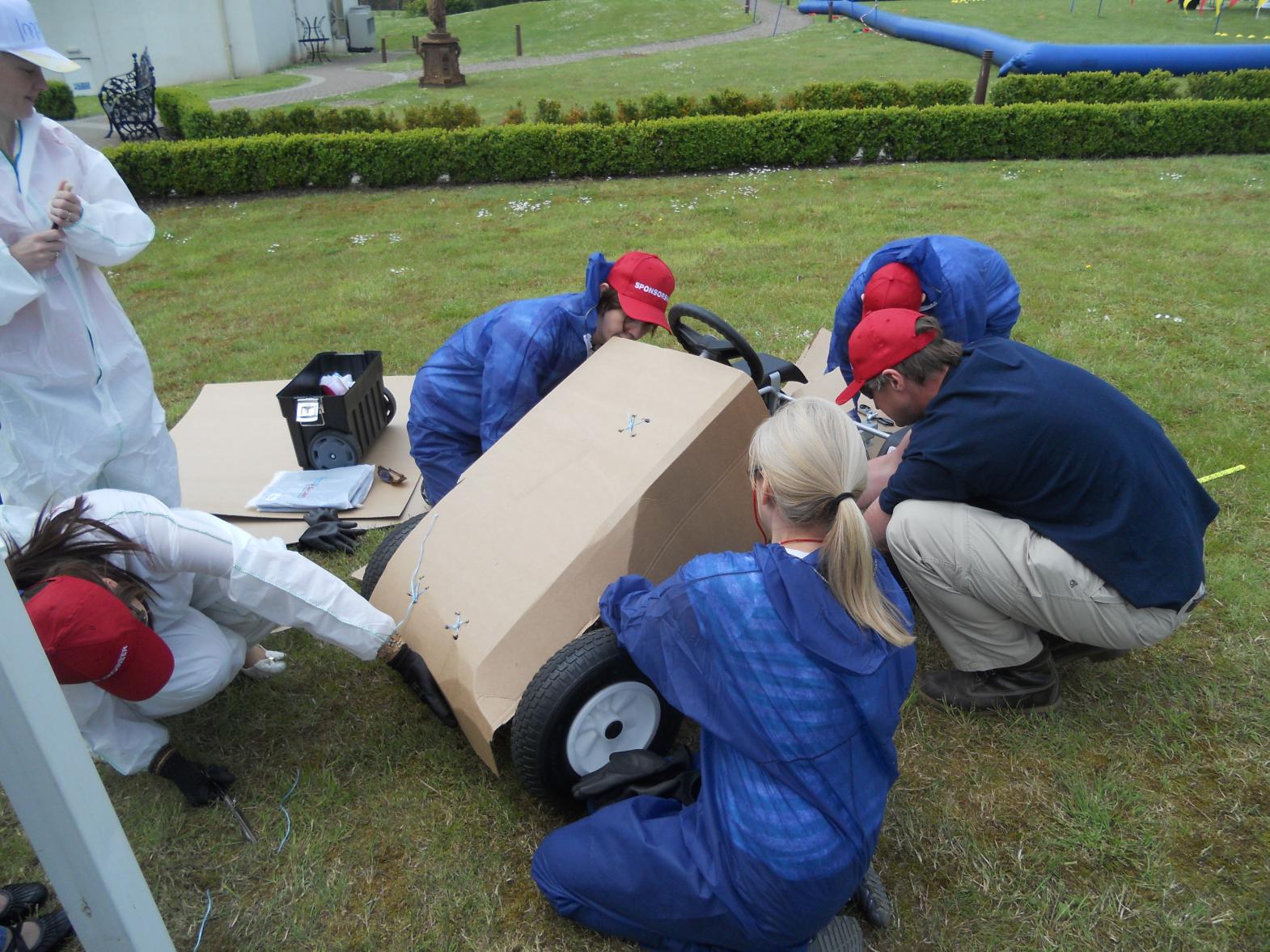 The final part of the day soon arrived and the racing began. The first race was exciting but not as controversial as the second when a team (we shall not mention who) decided to damage Team HU53 with a deliberate attempt to take them off the track. With this still being fresh in everyone's minds HU53 were determined to win the racing.
In last place came to Rev1 this meaning they would take home the very practical Wooden Spoon.... they were clearly born losers, what can we say. There can only be one winning team in the event and the winners were HU53, despite all of the set backs they were lucky enough to take home the Team Challenge's Winners Trophy. A big thanks must go out to Shauna for organising this brilliantly successful event, we look forward to working with you all again very soon.