This year's annual corporate family fun day for SAS UK was held at the stunning Culzean Castle. The breathtaking scenery and beautiful grounds of the castle and its surrounding area only added to the excitement of the day. As our guests arrived via the fantastic archway and bridge, they were greeted by the sight of Team Challenge Company's large range of activities laid out on the front lawn. With activities suiting children and adults alike, it was sure to be a day filled with fun.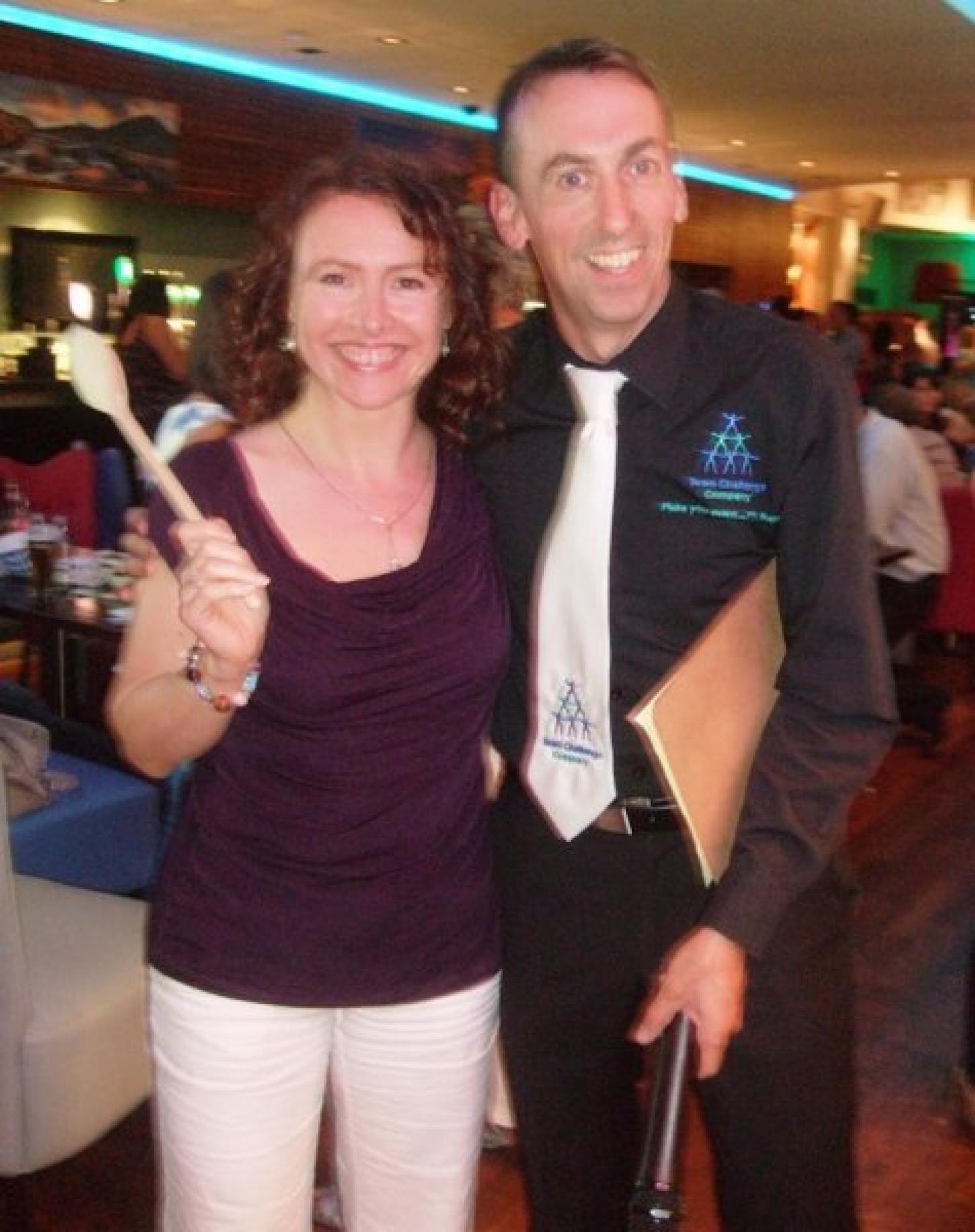 Fortunately for our guests the weather stayed reasonably dry for most of the day allowing everyone to have many a go on all of our inflatable activities. There was many a friendship, father and son, mother and daughter and husband and wife relationship put to the test over the course of the day as each person had a go at bashing their way to victory on our Pillow Bash. The Bungee Run was also extremely popular with both grown-ups and the little ones!
However, it was the Archery that stole the attention of most of our guests for the day. The thrill of our target practice had everyone coming back for as many shots as they could squeeze in before the tournament. The competition was fierce! We had many talented marksmen and women competing in our round robin style event in the hopes of winning the Team Challenge Company Winner's Trophy! In the end it was 12 year old Luke who fired his way to victory with a fantastic shot in the final. We had a fantastic day all round with SAS UK, the rain in the afternoon didn't dampen any spirits and I'd like to say a huge thank you to Carole for making it all happen, also thanks to Cassie from Execspace for all her work in helping to organise the day. I hope to see you all again in the near future.