Mecure Ardoe House Hotel provided the setting for an afternoon of corporate team building with a group of Shell employees, which was then followed by a fantastic night of evening entertainment with Team Challenge Company.
The short afternoon session saw the 90-strong group competing to complete in a highly skilled, highly hilarious team building event. The activity was Paper Tower, where Teams are supplied with a pack of only limited materials, and are Challenged to build a higher, wider and stronger tower than the rest. Planning, communication and teamwork are integral to success in this activity, and these attributes were found in abundance throughout the Teams during the afternoon.
Following on from the afternoon, the guests relaxed into dinner, where they competed in a highly competitive Executive Quiz. Teams battled impressively throughout the various rounds, with some individuals proving absolutely Godly during the Movies Round. Some, however, were less impressive, including one well-known man in particular - Davis! Davis was so poor, he not only let his team down, but he let the entire group down, which lead to a special presentation from our Executive Quiz Master, Stephen.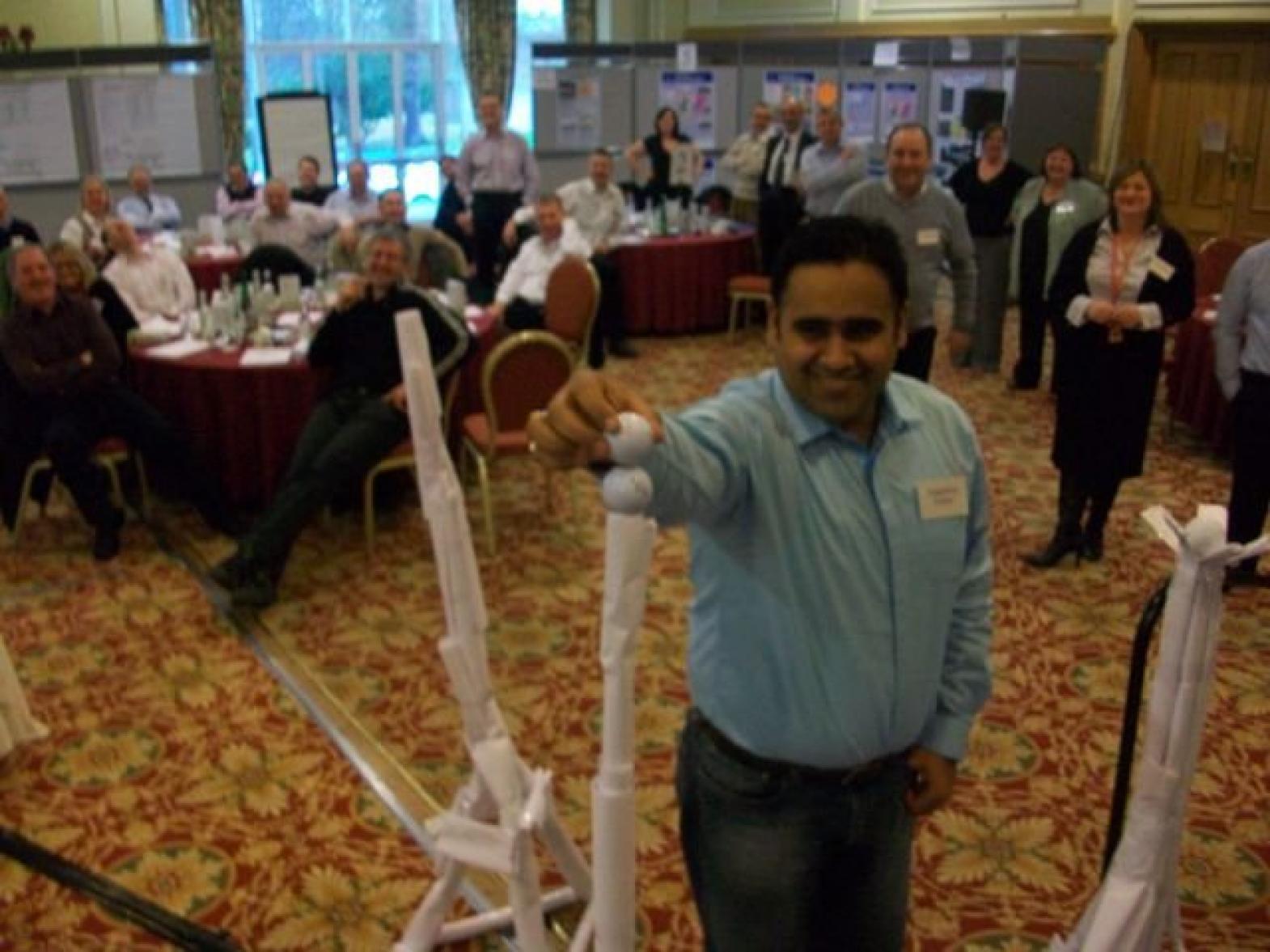 When dinner was cleared the Indoor Entertainment continued, as the teams competed against each other in a number of fun-filled Activities. See more indoor events here. Competitors battled it out on the Big Screen Games, chipped into the nets in the Indoor Target Golf, and whizzed round the corners of the Scalextrics track. The Roulette Table also proved very popular with the guests throughout the night, providing some of the biggest wins...followed by some of the biggest losses!The Puzzle Corner was also another area of vast interest, particularly with the engineers of the group. After struggling valiantly and failing to complete the puzzles, this select group of lads felt the only solution was to smash the puzzles to pieces in a bid for success. Needless to say, they failed at that as well...!