Arriving at the stunning Fairmont Hotel in St Andrews, the Aberdeen team from BP got checked in before joining us for an afternoon of fun and exciting Indoor challenges, which included a surprise brief stint outside! To kick off the afternoon following our introductions and safety briefing was the team naming ceremony which revealed our three teams to be Not Yet, Gravity and Team Quad (teacher's pet!)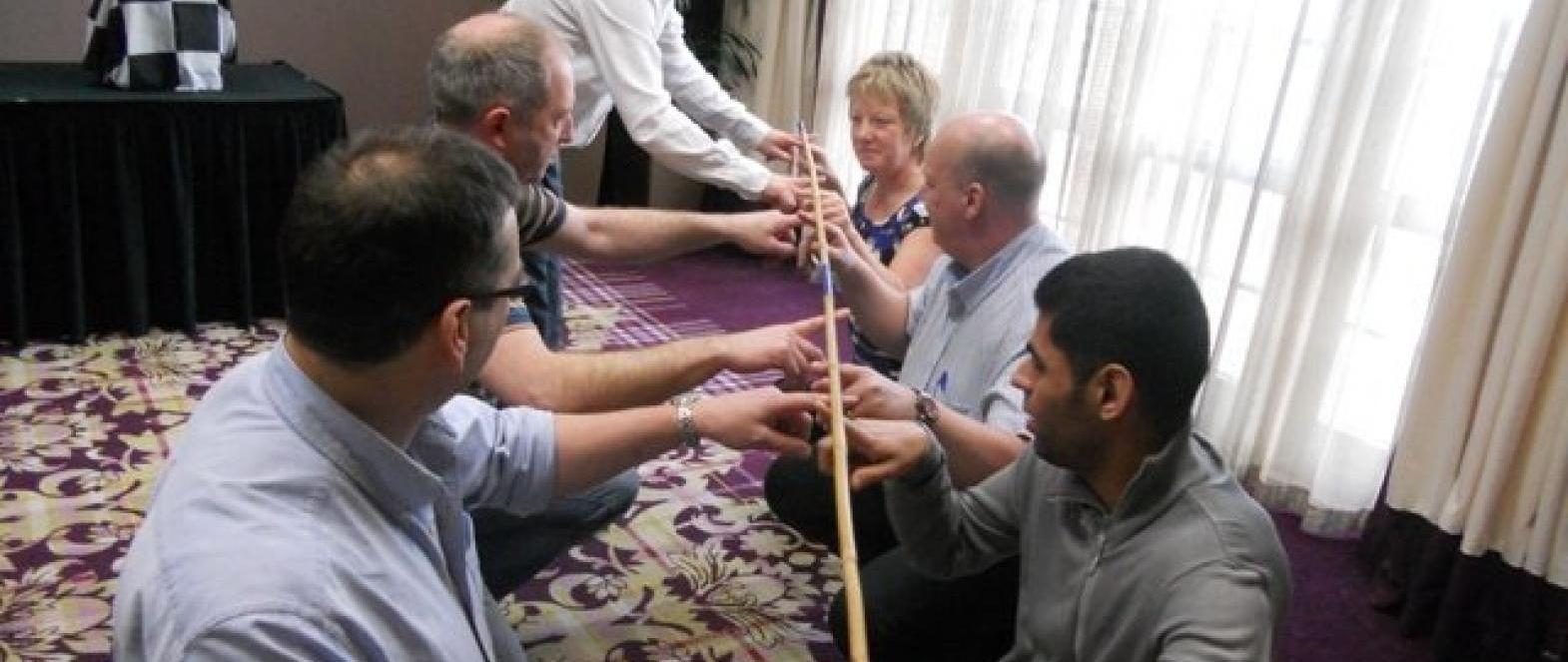 First up was the classic Team Building challenge Helium Stick which saw Gravity storm into an early lead with a fantastic performance on this undeniably tricky challenge. The momentum didn't last too long however as Not Yet managed to take the top spot in the Crane Build Challenge building the safest, sturdiest and most successful crane of the three teams managing to raise their weight a whopping 73" from the ground!
After a quick break for much needed refreshment in the form of tea and biscuits it was time for the most intellectually demanding of the tasks as the teams faced NASA challenge. When the results were in all three teams had done very well and it was Not Yet who continued their (brief!) winning spell. That was until Team Quad got their hands on some eggs! Egg Throw was up next and proved to be the one for Team Quad in spite of the fact their contraption was virtually non-existent! Interlocker was by far the most difficult challenge of the day and Team Quad completed it in almost record time as true professionals - they even managed to complete the second even more difficult phase so major respect for the team!

The success of all teams in the Bridge Build finale took us to the results and we waited with baited breath to see who was going home with what. Bringing up the rear with a great score of 4400 points the Wooden Spoon went to Gravity. In second place missing out by 200 points was Team Quad with 5000 while our champions were Not Yet with an incredible 5200 points so the deserving recipients of the Team Challenge Winner's Trophy. Well done to all the teams who took part; and to Cherie for working so hard to organise the event, it was an absolute pleasure.