We hope this blog will bring back some great memories of your fantastic day. Check out all the photos from the evening, and don't forget to leave us a comment at the bottom of the page with some of your highlights and favourite moments!It was an early start for the TCC team, making their way through the snow to the Maersk Oil offices for their annual Children's Christmas Party. Despite the weather we were all hoping for a good turnout for the fun filled event.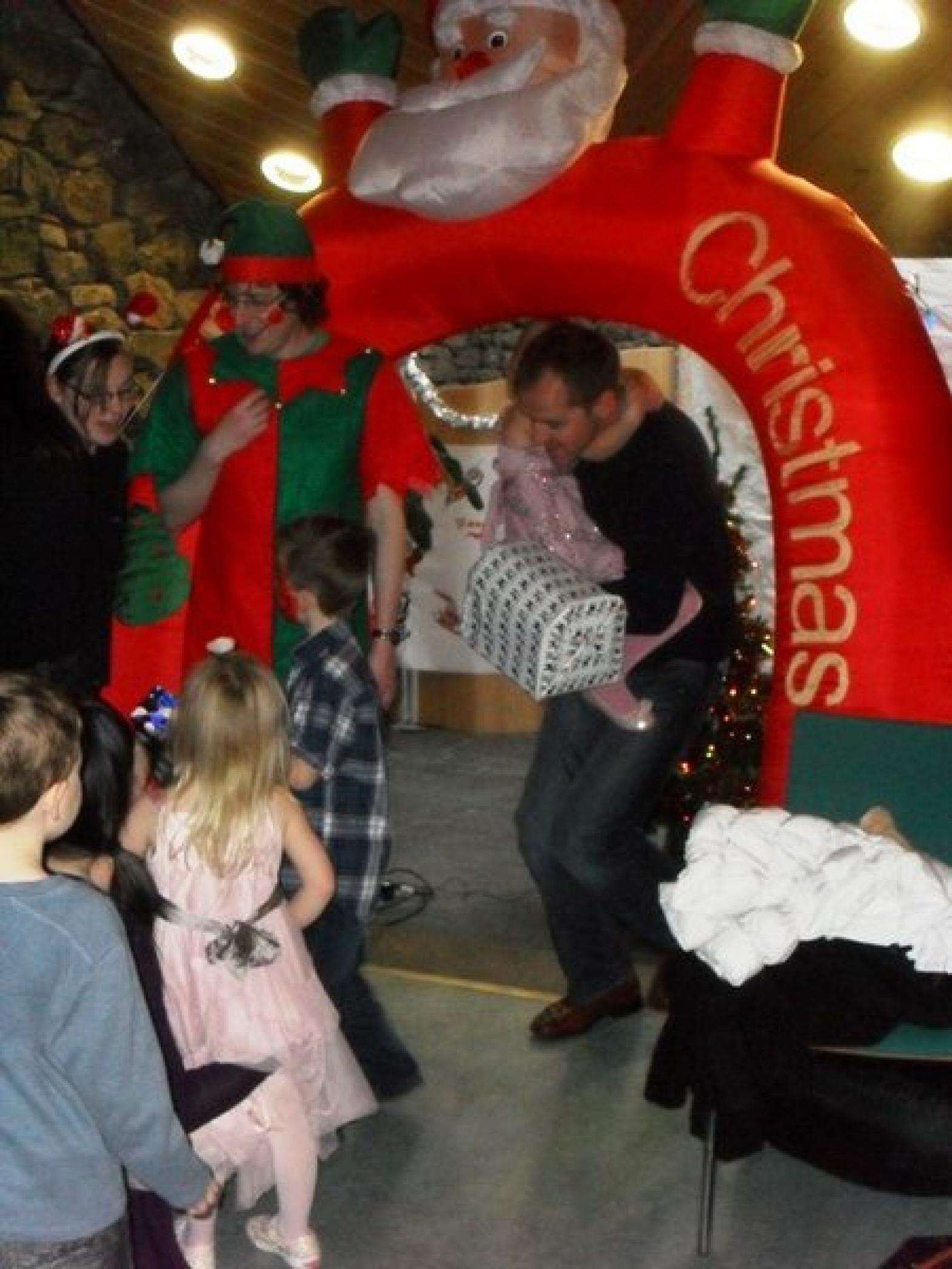 The doors opened at 10.30am and we were not disappointed with over 120 adults and children arriving, it was guaranteed to be another fantastic Christmas Party. The atmosphere was electric with the children's excitement levels going into overdrive with the prospect of seeing Santa. All the children listened hard for the tell tale sound of Jingle Bells and shouted their loudest in the hope that he would arrive. Once their shouts were heard by Santa, he seemed to just magically appear.While Santa was kept busy seeing all the kids there was a great selection of games, activities and shows for the children and adults to enjoy. From Christmas Arts and Crafts to Bouncy Castles and from Face Painting to Scalextrics it could only be described as FUN FUN FUN! Without a doubt the second most popular attraction during this Christmas Corporate day, behind Santa of course, was Team Challenge Company's very own Dozer the Clown. Dozer was constantly surrounded by children looking for him to show them his juggling and diablo skills but most of all it was his balloon Models that the children were after.
It would not be a true fun day experience without the Party Games. With pass the parcel, Dancing competitions and lots more on the go there was not a quiet spell in the room for the duration of the event. Dozer the clown and santa's elves were even getting in on the party games action. It was fun and frolics galore!With Santa finished seeing all the children it was time to bring the Christmas Corporate Fun Day to an end. It was another very successful fun filled event for Maersk Oil, one that has to be one of the highlights in their events calendar. With thanks to Helen for organising this years party, it has been great to work with you and we look forward to working with you again in 2011.