The sun was shining - or at least trying to as the teams from CIGNA emerged from their conference at Grand Sheraton Hotel in Glasgow for their surprise evening of City Scavenger Hunt Entertainment. After the initial shock at not having a health and safety meeting after all (thank goodness they cry!) everyone was ecstatic to actually be taking part in our Scavenger Hunt. After a detailed briefing and lots of mispronounced names (sorry!) the teams were set and raring to go with some fab team names and lots of eagerness to win. There was a theft of the wooden spoon early doors which was eventually returned!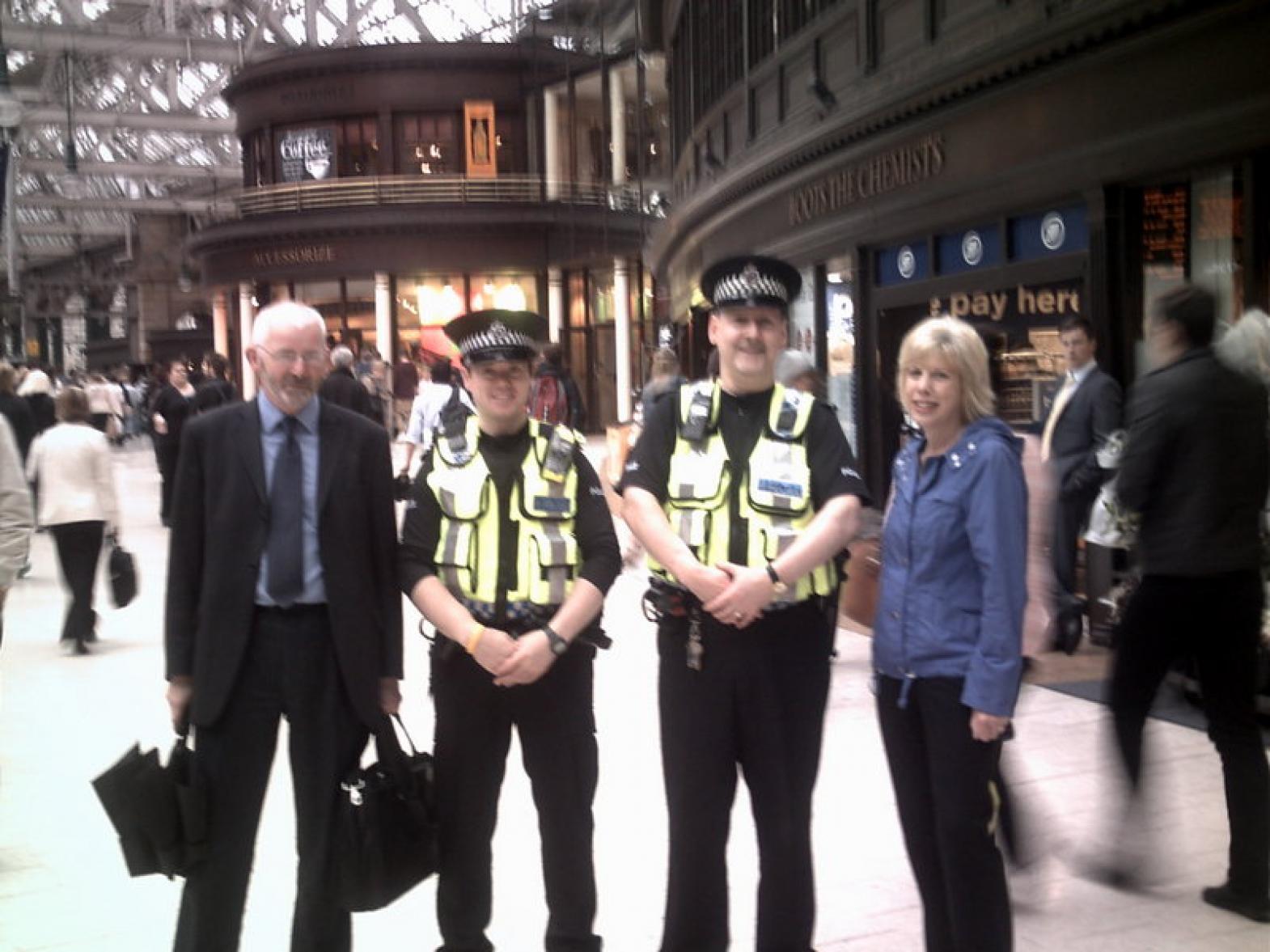 With only 2 and a half hours to complete the Hunt the teams were frantic in their exploration of the city. Shelly and Built to Last were the fastest texters we have ever met for those bonus points while Pandora's Box were too busy getting up close and personal to the Blue Mongoose. After a complicated malfunction the Chaumpians had some impressive photography to share while the Magnificent 7 had so many controversial offerings for their Scavenger items with Beer Bottle beginning with S apparently.. hmmm unconvinced haha.
Upon arrival at the WestBeer it was time for the scores with the eagerbeavers the Glasgow Giants first back but just missing out on the top spot. In last place Tracey and the rest of Magnificent Seven took home our last place Wooden Spoon. The Champions were Built to Last taking home the Team Challenge Company Winner's Trophy. With burgers, beer and a fantastic band to follow it was time to say a huge thank you to Susan, Shelley and the team for all of their hard work in putting the City Scavenger Hunt together. We had a fantastic afternoon and look forward to meeting you all again soon. If you're interested in our Glasgow team building events, find out more here.