The sun was out and it was a fantastic day for the group from Chevron arriving at the stunning Ardoe House Hotel for their afternoon of Family Fun Day excitement. The Chevron flag was flying and strong over the fantastic array of great activities from the classics like Archery and the Bucking Bronco to the Wild West Bouncy Castle and some Face Painting. The guests were welcomed in by the lovely sound of the Steel Band who regaled the audience with some incredible music throughout the afternoon.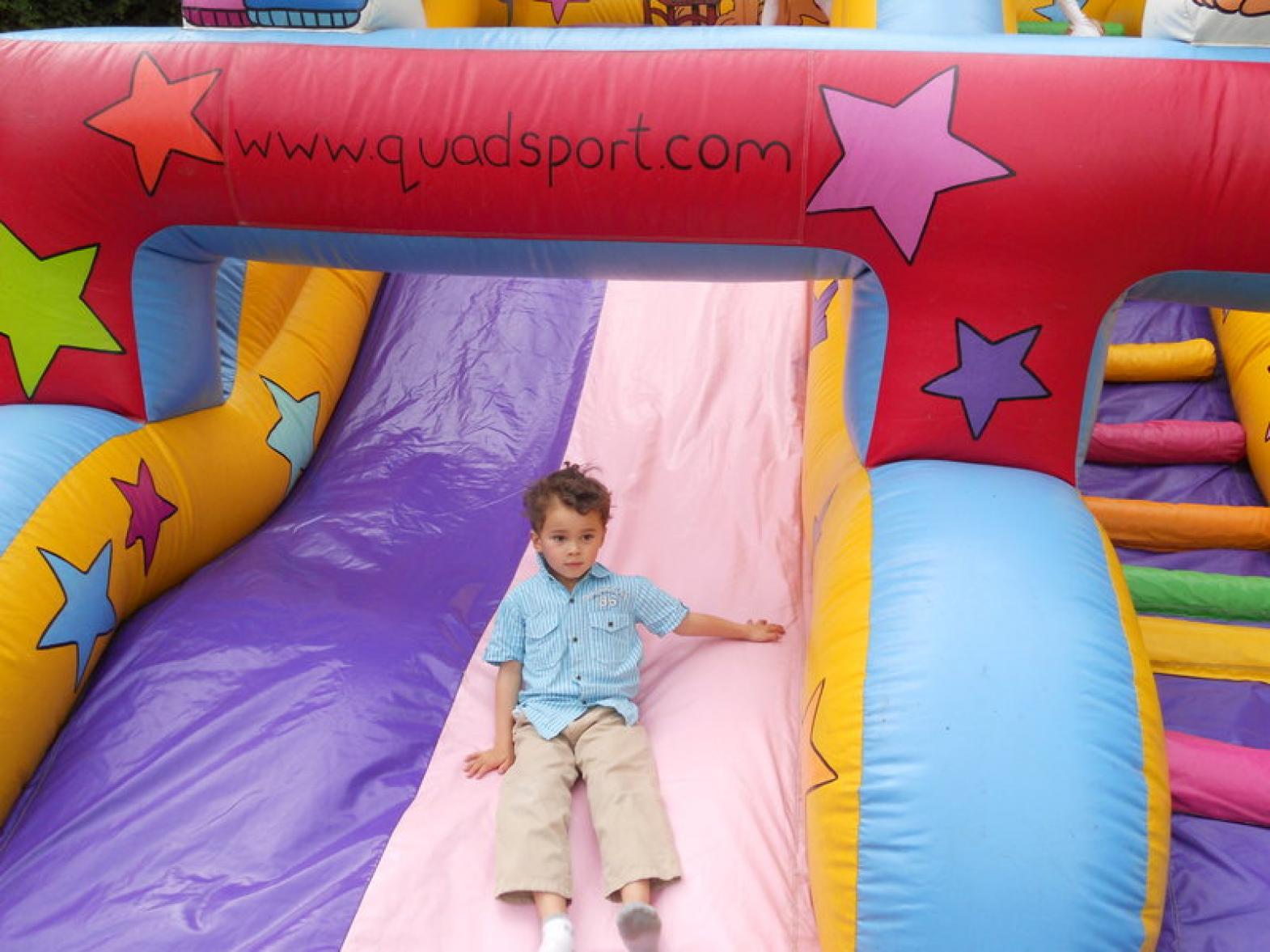 There was massive family rivalry as siblings and parents went head to head on the Gladiator Duel to settle some old fueds. Feel sorry for little Jack who has now got to face the dread of taking out the rubbish for the next too weeks! Good luck mate! The competitive spirit was high already so when it was time for the Archery competition after a wonderful BBQ lunch things exploded onto a whole new level. The crowds gathered to watch the brave attempts at taking home the coveted Team Challenge Company Trophy. In the end Alan blasted through to take the title of Chevron Archery Champion.
Before it was time to head home there were lots of races to enjoy with many different races and heats to keep the kids and adults on their toes. Olympic fever must have gripped-either that or some protein shakes had been downed as our competitors were like professionals tearing up and down that course - anything to reach those sweets! We had a fantastic afternoon of music, food and above all Family Fun so a huge shout out to Liz and Louise for all of their effort in putting it together. Was our pleasure and we look forward to seeing you again soon.