Norton House Hotel was the place to enjoy the Optos Children's Christmas Party on Saturday 7th December. The staff at Optos and their families made it a day to remember as they packed in to the Ballroom Suite to enjoy the festivities. Pass the parcel was the first party game enjoyed by the children, all shouting rip, rip, rip but ultimately hoping it would be they who took away top prize! The circle seemed to grow by the minute as the promise of hidden chocolate treasure was on offer. No sooner had the top prize been unveiled from the wrapping, a very important announcement was made...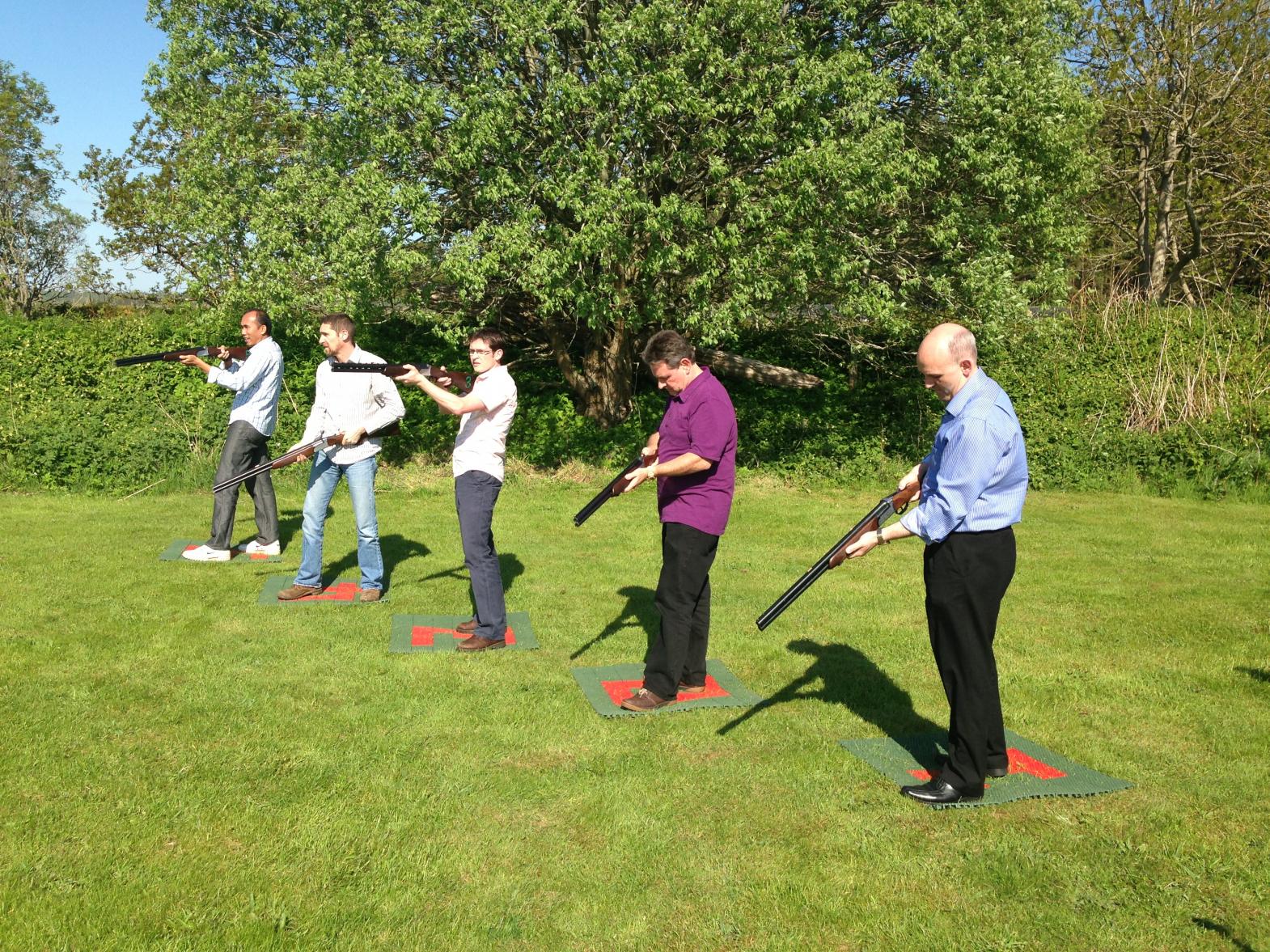 A special visitor was on his way. With everyone on the dancefloor, jingle bells rang out at what seemed hundreds of decibels from the mouth of every child. This was followed by 'Where are you Santa?' All of a sudden, the sound of a bell could be heard from the back of the room. It was Santa Claus himself! He made his way to the Grotto with help from his head elf and sat down with a thump! Everyone enjoyed getting their gifts and having their photos taken with Santa. The younger kids being in particular awe of him. With Santa having ran through his Nice list this year, he returned to the North Pole, having really enjoyed his time at Norton House. The Children's Christmas Party was now in full swing as it was brother v brother on the air hockey, the eldest taking the spoils. Big Screen Games could be heard around the hotel as entire families discovered the 4 player setting! Mum and Dad against the kids. The younger ones enjoyed writhing around in the ballpool, covering themselves completely, much to the astonishment of some parents.
There were lots of spectacularly made Christmas cards at the arts and crafts tables, while the glitter tattoos and Balloon modelling were equally as impressive. Children of all ages couldn't resist the urge to try out some popcorn and candyfloss for breakfast, giving them the energy for the next round of party games!!! We discovered some hidden talents as the dancing competitions kicked off, some very unique styles all round. Old favourites musical bumps and statues did not disappoint either. With faces painted, prizes in hand and memories created, the day began to draw to a close. A great way to spend a morning, thanks to everyone inlcuding Kelly and Lynda who made the day a success. Merry Christmas to you all!