After a morning meeting at Guthrie Castle the group from Axis Well Technology Ltd was ready to take on a session filled with Corporate Entertainment ideas with Team Challenge Company.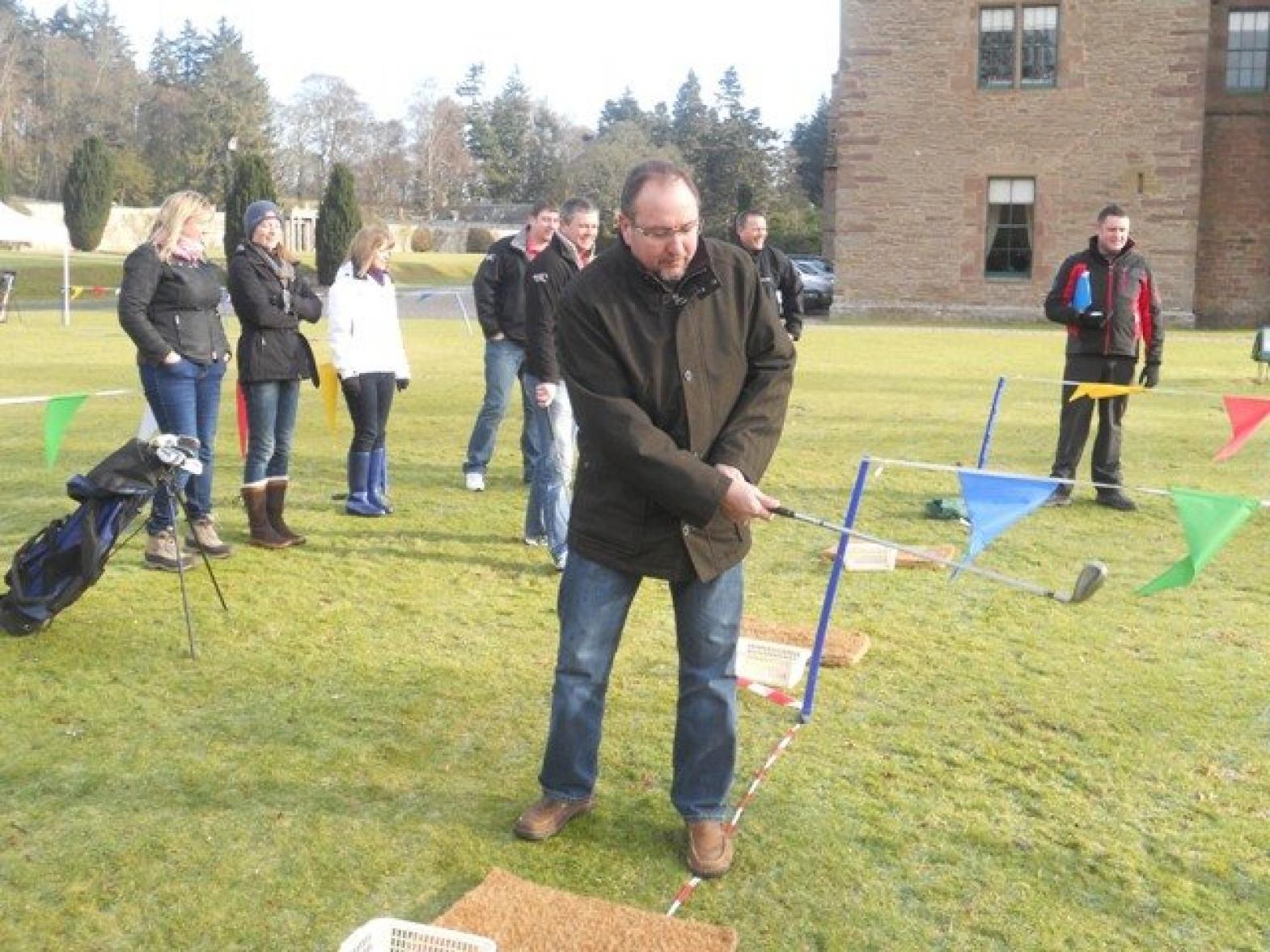 It was a crisp morning and the group was split up into 2 teams consisting off team Grouse, led by Paul, and team Axis Aces led by Alastair. Both teams would be battling it out across fun-filled activities in a bid to take home the Team Challenge Company Winner's Trophy. We started off with Inflatable Chip Shot Golf, where Paul the Captain from Team Grouse thought it was going to be a easy win but he forgot that he had Happy Gilmour Sharon in his team! Alastair shocked us all by playing the best shot of the day, his amazing shot striking gold and straight into the centre of the 75 point target with one off the best chips I have ever seen! At the end of the Inflatable Chip Shot Golf the scores where Axis Aces 50, Team Grouse 25, and it was all to play for at the Laser Clay Pigeon Shooting.
The fun conitnued, and it was a tit for tat at the practice for the Laser Clay Pigeon Shooting, with Bill shining as the top performer throughout the training session. When we got down to business, nobody knew who would come out on top with the Championship. It was a fast pace, clays were firing out left, right and centre, with the boys in Team Grouse on fire, hitting every single clay. The grils, however, were a little unluckier, leaving Team Grouse with a score of 60 points. There was a brilliant all round perfomance from the Axis Aces, which saw Jim hit some nice shots to help his team score 72 points.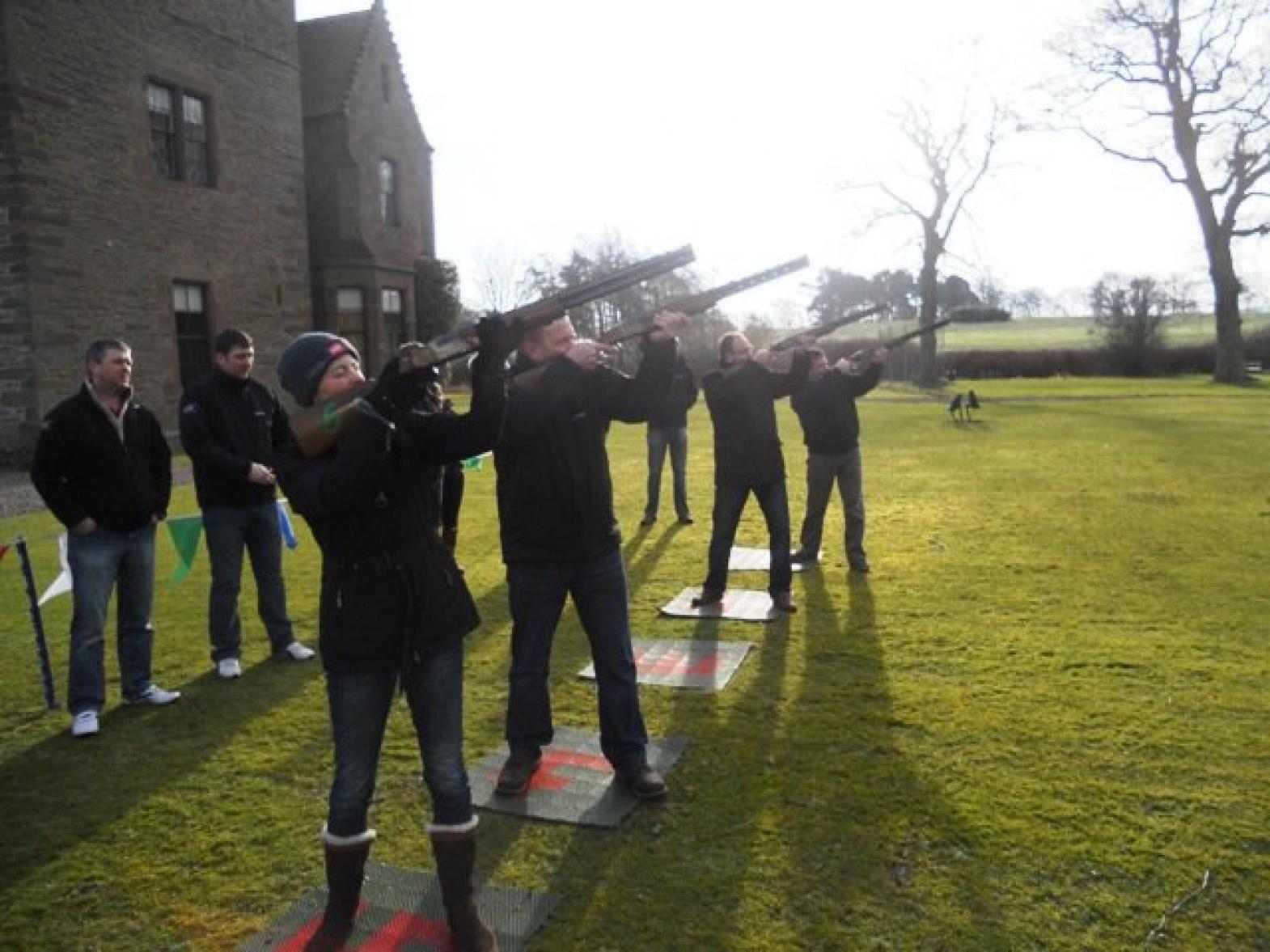 The entertainment all came down to the the last game of RapidFire, which tested the teams in how quickly they could hit the clay. I think Sam has the fastest shot in Scotland, and was on top on every single occaison, what a shooter she was! The girls in Team Grouse started to strike gold right towards the end of the challenge, and it is always better late than never. With the final scores checked and verified, the Wooden Spoon went to Team Grouse with a total of 183 points, whilst the Axis Aces stepped up to claim the Team Challenge Company Winner's cup, to the sounds of raptuorous applause.
All in all, a wonderful morning was enjoyed by all the team at Axis, who were an absolute pleasure to work with. A big shout-out to Allison for all her hard work in organsing the fun-filled activities, and we look forward to working with the entire Axis team in the near future.