The Hop Farm was the fantastic venue for a day of Corporate Family Fun Day entertainment and Wild, Wet an Wacky Entertainment for all of the families from Cabot. There was a huge selection of Inflatable Fun and Targt Zone Activities for everyone to try throughout the afternoon as well as meeting Ditzy the Clown, a children's treasure hunt, face painting and an It's a Knockout for the adults.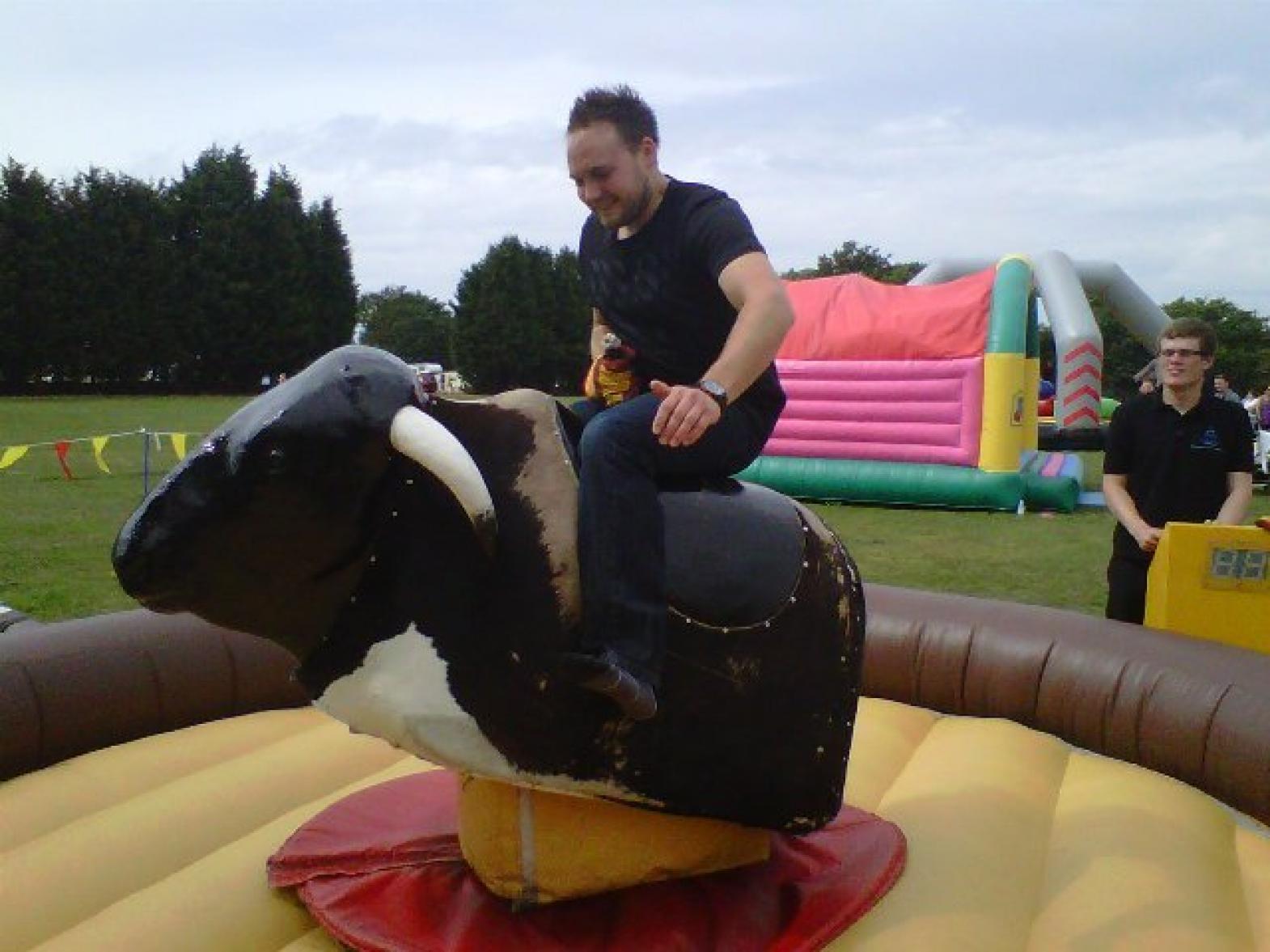 From the Wild West Bouncy Castle and Target Chip Shot Golf to Beat the Goalie and Tin Can Alley there was so much on offer for both adults and kids alike to keep everyone entertained throughout the day. After a bbq lunch there was also a Clown Workshop as Ditzy showed off her skills, teaching lots of plate spinning tricks as well as modelling a record number of balloons.
There was lots of healthy competition throughout the day that turned into sheer desire to win as the Bucking Bronco Competition got under way and the gents stepped up to the plate with some incredible skills. It was a close run thing but it was down to Dean to pull a win out the bag with a great time of 30 seconds. It was then down to Rhianna aged 11 to take the top prize for the Children's Treasure Hunt with a great completion time allowing her to claim the trophy. Laser Clays was the next competition of the day and proved to be one that was as exciting for the spectators as for the competitiors themselves! There was an excellent display of shots as the guys showed off some serious skills but ultimately it was Mick who took the top spot and won the title of crack shot of the day.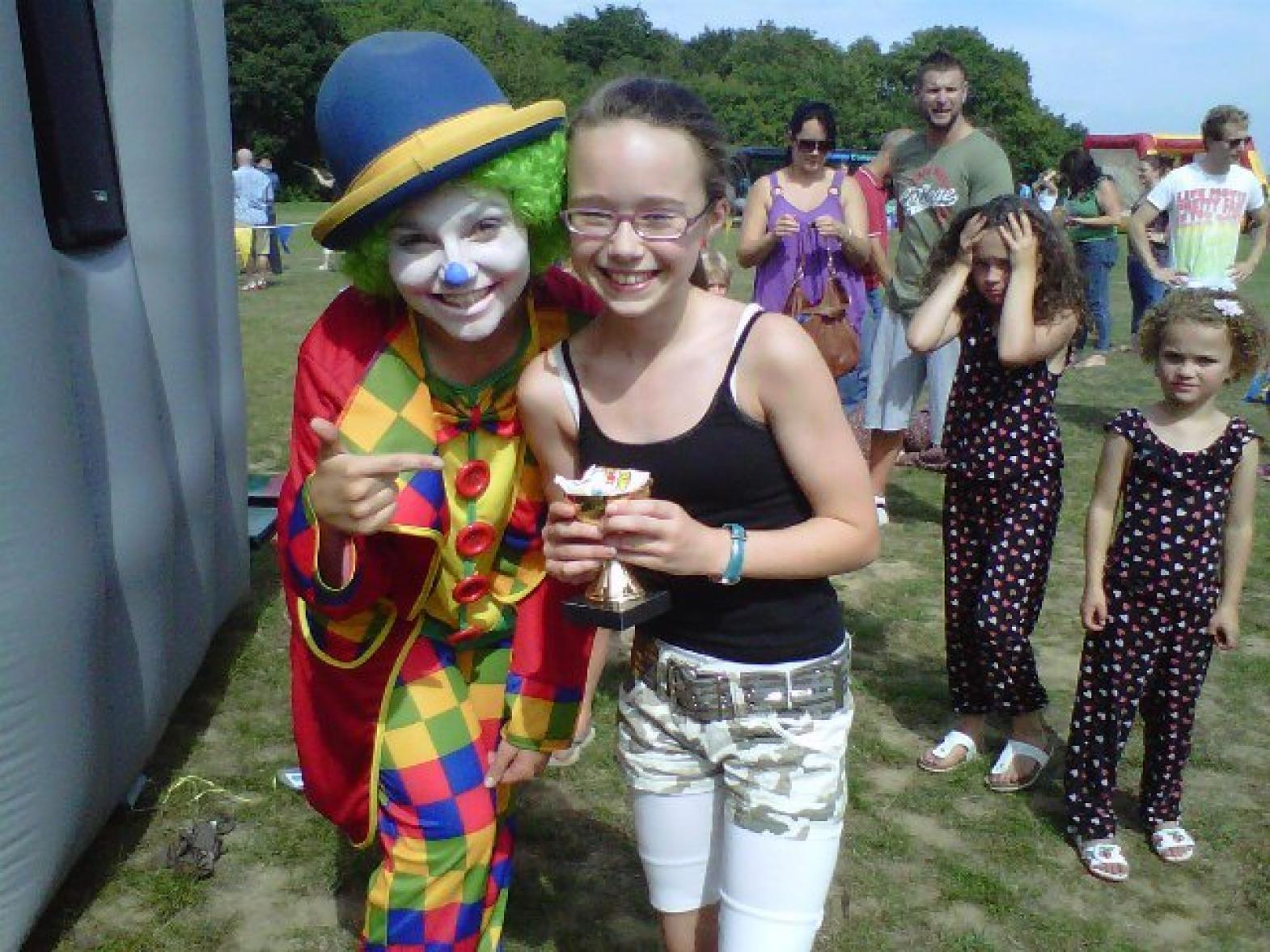 A little later it was time for the Knockout competition as the five teams stepped up to entertain the crowds with their hilarious performances on various games and races. The Knockers and I've got an App for that were flying as they stormed to a few early victories from the off while Team Reem and the Team Finance got off to a much slower start. Physical Edge were romped to the top of the leaderboard and stayed there right to the end smashing all of their competitiors and taking home the cup.
All in all it was a fantastic event for all involved as the sun kept shining and the laughter kept rolling out as everyone got so involved in all of the fun and exciting activities and games. It is a day that takes a lot of organisation so Michelle deserves a huge shout out for all of the hard work she did in putting it together. We thoroughly look forward to our next opportunity working with you all and can only hope the weather stays so beautiful.