Over 100 excited adults and children arrived into the Ballroom at Mercure Ardoe House Hotel for the BJ Services annual Christmas Family Fun Day. Children's faces lit up with glee when they walked into the winter wonderland and saw all the fun to be enjoyed.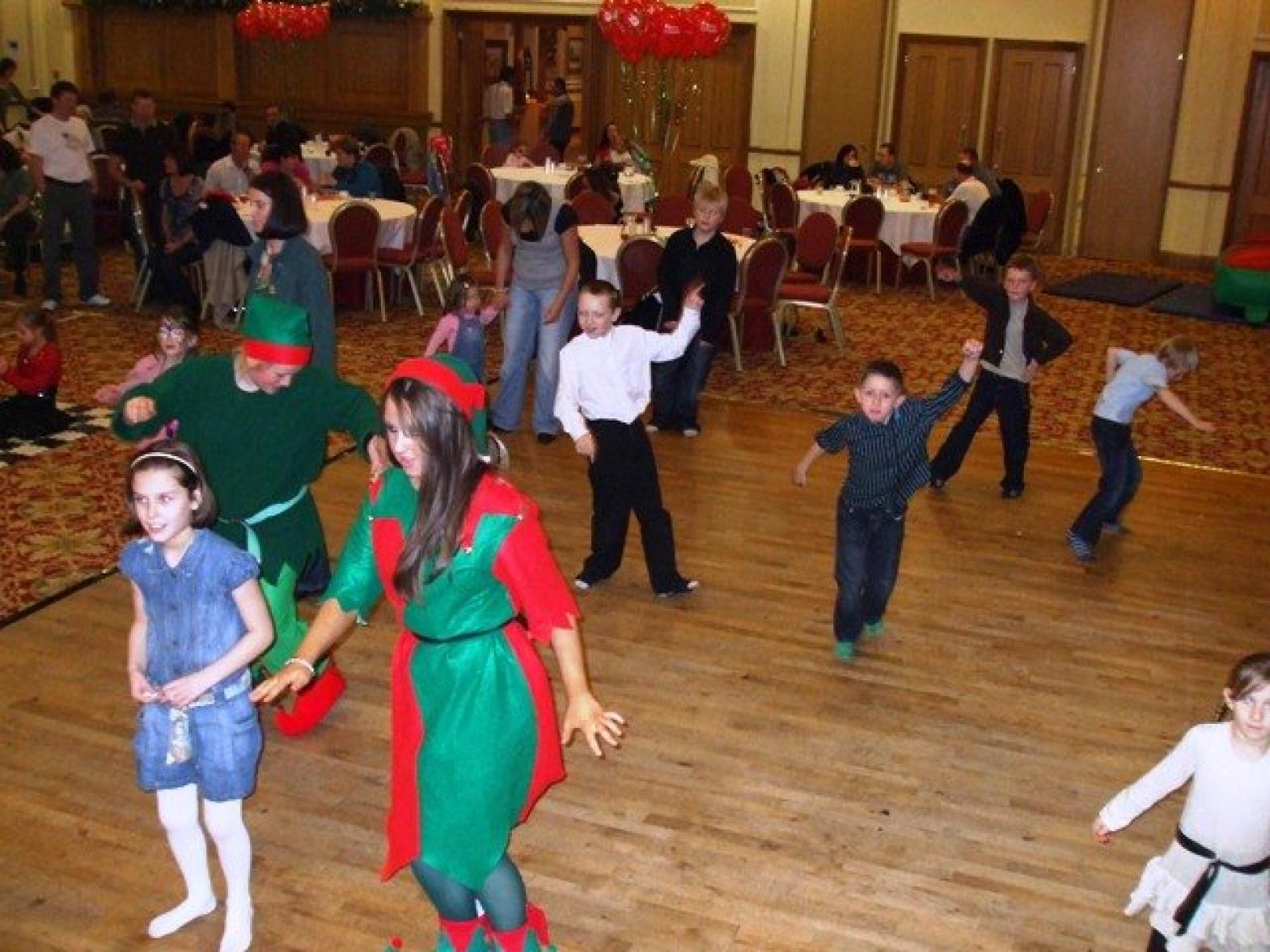 Party Music played throughout the afternoon as the guests were treated to hours of endless fun during the day with www.teamchallenge-company.co.uk. The Inflatable Zone proved to be a big hit, as children bounced higher than ever before on the Bouncy Castle and enjoyed riding the slippery slope on the Inflatable Slide. Faces were painted by the dozen, as the children (and a few adults) displayed the festive pictures on their faces...as well as the odd tiger, of course!
The event was also full of hilarious Christmas Party Games, which ensured the fun and laughter was enjoyed throughout the entire afternoon. The Cha Cha Slide Dance Competition showed off some of the Children's talents, after which there was Musical Statues, which could have gone on for days! Pass the Parcel caused some chaos on the dance floor, before the craziest game of all - the Pinata! Packets of sweeties spilled all over the floor after a few almighty smashes from the children.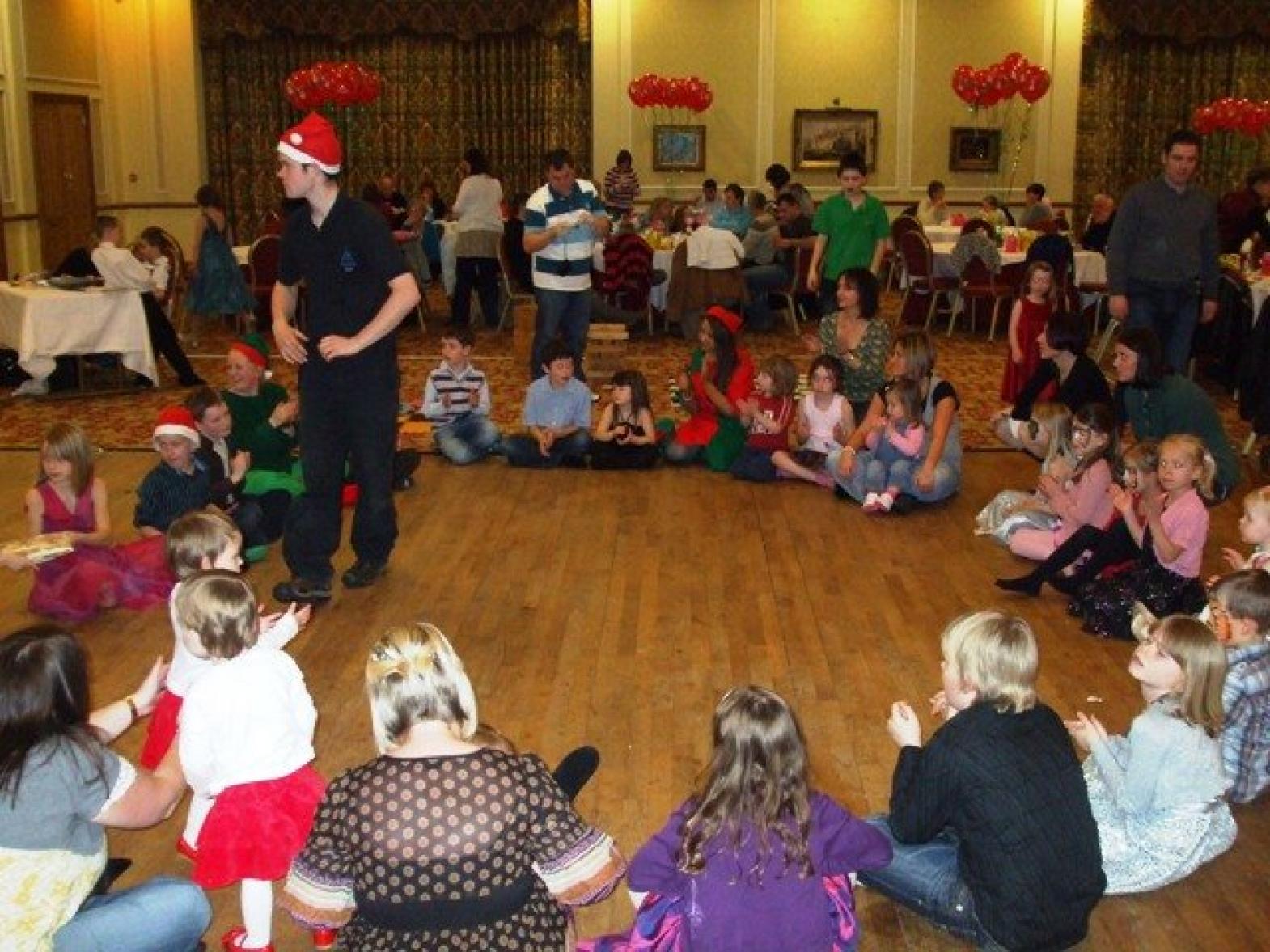 Then there was the highlight of the Christmas Family Fun Day, the time for the main attraction to arrive, the man who all the children couldn't wait to see - Santa Claus. A cheer erupted from the crowd as Santa made his entrance, walking through the masses to take his place in Santa's Grotto, where the children would come to say hello to Santa and collect their special early Christmas Present.
A fabulous afternoon of festive fun was enjoyed by all who attended the BJ Services Christmas Corporate Family Fun Day, as both children and adults left with beaming smiles and fantastic memories of their meeting with Santa Claus. A big Thank You must be said to Michelle and the rest of the Organising Committee who contributed so much to making the event such a success, and all at Team Challenge Company look forward to the summer and our next event with BJ Services.