After a morning of meetings the group from the Macdonald Crutherland Hotel arrived for their afternoon of company Team Building activities and split into their teams with Chris leading the helm of Team Tarmac and Fraser captaining Team Losers. Both teams were raring to go and tensions ran high as the competitive spirit of some team members became apparent right from the off.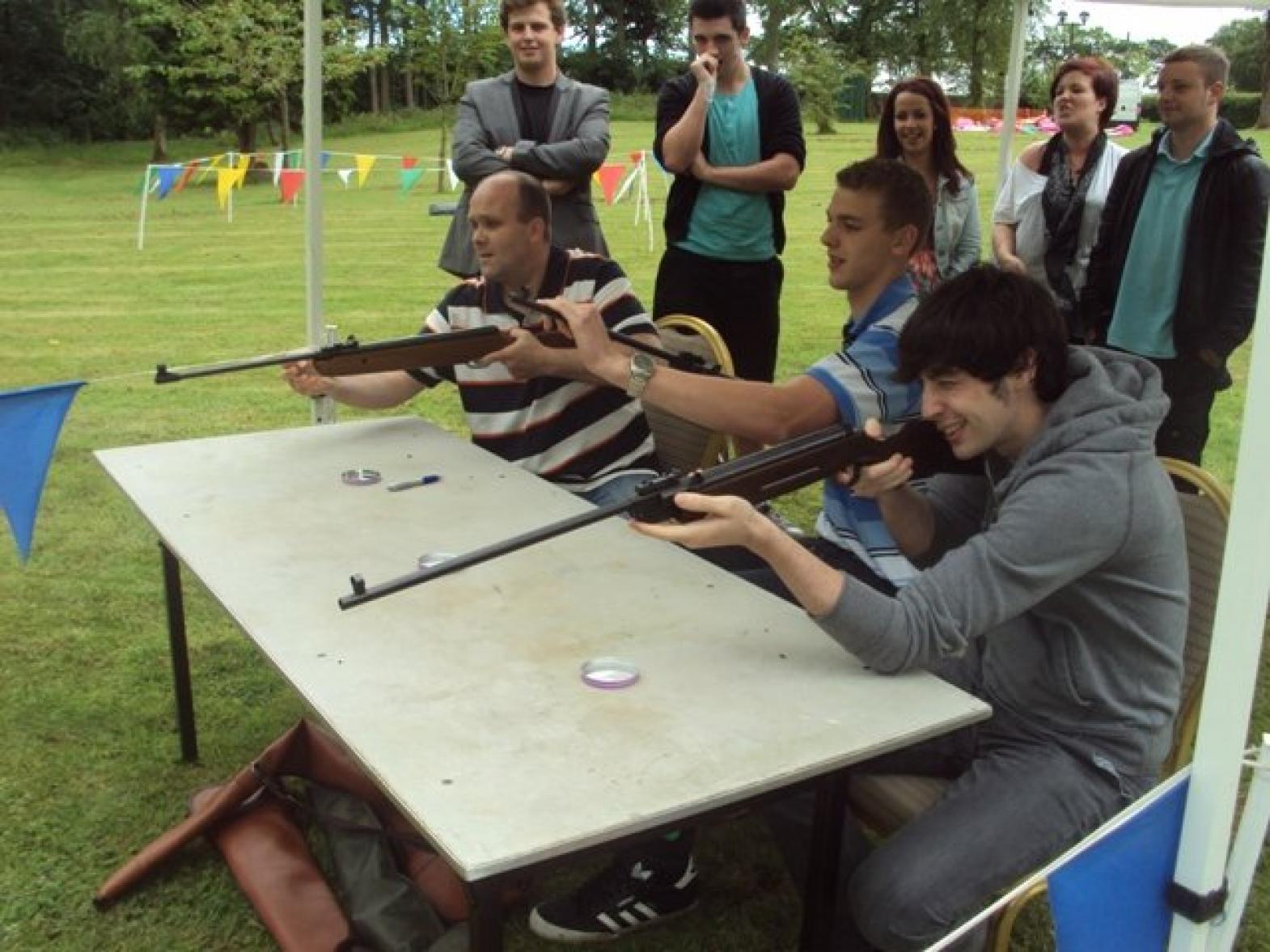 The day began with a fierce head to head battle on Air Rifles. Team Losers were taking the lead, largely thanks to Martin managing an astonishing bullseye and Sarah delivering a very respectable high score. However, on the bonus round Liam stepped up for Team Tarmac and hit the long shot not once, but twice, taking the win for his team! Would the early form bode well for Team Tarmac, or did the aptly name Team Loser's have somethign up their sleeve...? We were soon about to find out..!
Event favourite Blind in Tent was up next and the builders did very well working together, unlike Tim and Jonathan whose exchange went something like this; 'Jonathan tell me what they are doing!' 'Making a Tent!' Team Losers did very well under the watchful eye of Amy who would make a very good army general with her ability to bark out orders at an astonishing rate. The Blind Intent challenge provided plenty of hilarity, and made us sure that we would never choose to go camping with Team Tarmac.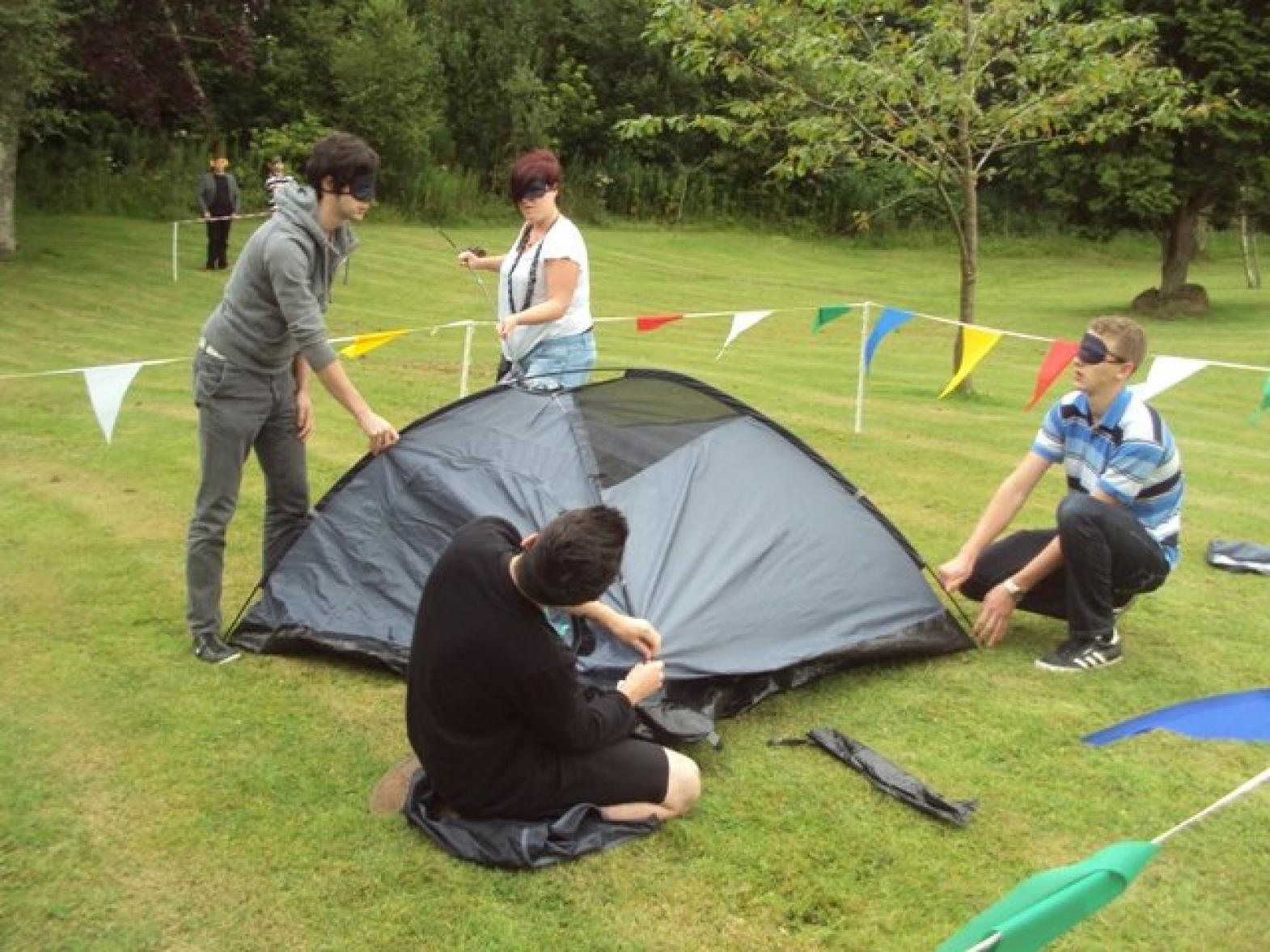 Over on Plank Walk Team Loser started out well and spent lots of time planning before they even stepped onto the course and the whole team pulled together and stormed it right to the other side. Team Tarmac had the direction of Lauren to push them through and under her guidance managed to do very well. On the Inflatable Fun round of the day, Bungee Run, a definite highlight was Stuart's not so elegant face plant after taking two steps forward. Luckily nothing was bruised except his ego which took a very big hit.
Although it was close all day it was Team Tarmac who stepped up to the plate and managed to edge ahead ti 3750 points making them the leaders of the day and thus the winners. This means that the aptly named Team Losers brought up the rear with a still respectable 3250 points allowing them to take home the Wooden Spoon. It was a fantastic day and thanks must go to Tim for all of his hard work in putting the event together. We hope to see you all again soon for the rematch.