The morning started off great at Ragley Hall in Stratford as the sun was out and shining ready for Apex Credit Managements Corporate Family Fun Day. There was a fabulous range of activities for both children and adults to do throughout the day including the Bucking Bronco, Assault Course, Human Demolition as well as the Wild West Bouncy Castle, Giant Slide and Ball Pool for the smaller children.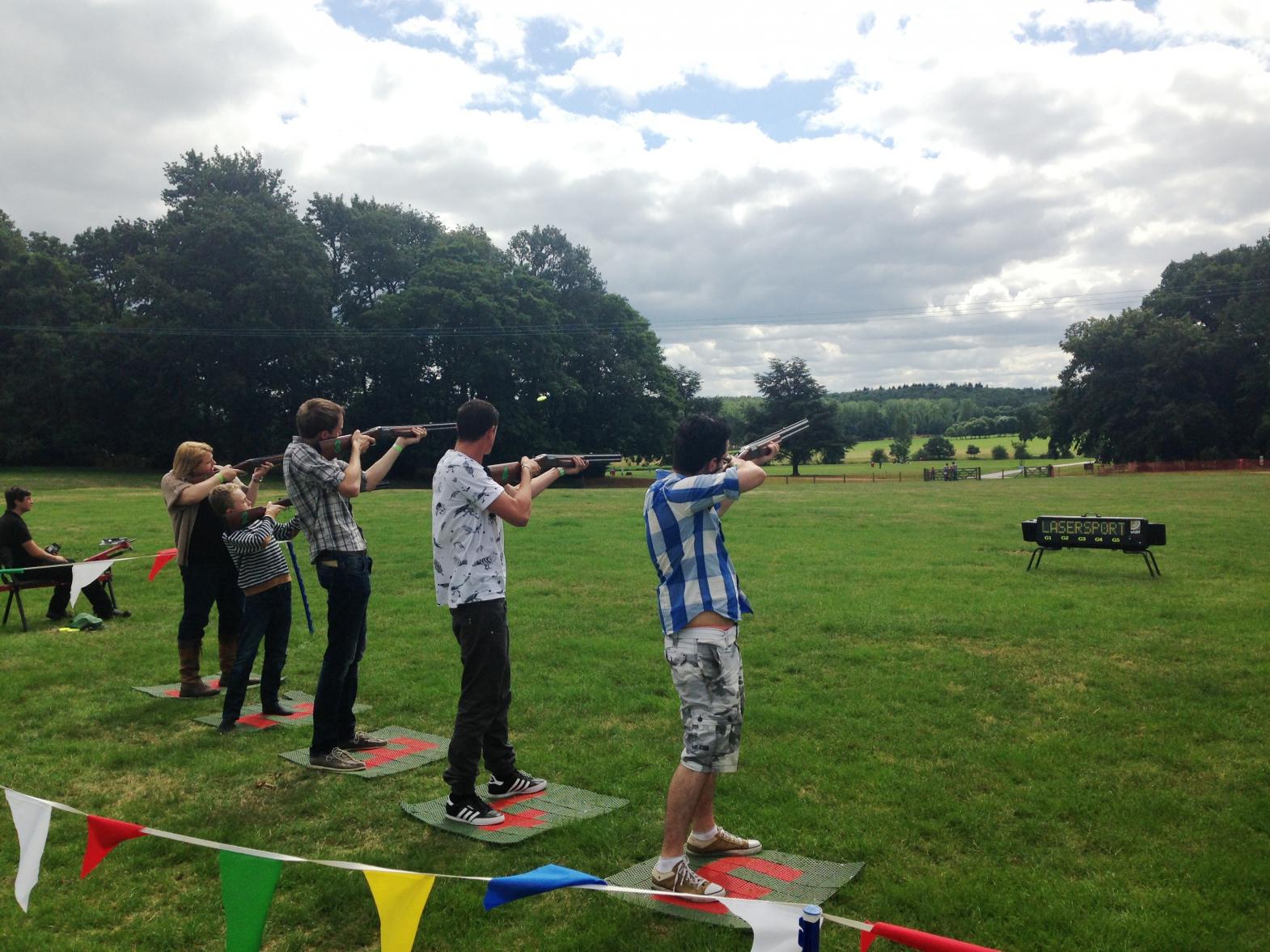 Throughout the day there were many Corporate Family Fun Day competitions such as Archery, Laser Clay Pigeon Shooting and a Children's Treasure Hunt. After secretly practicing for most of the day, it was Warren who came out as champion in the Archery Competition! The Laser Clay Pigeon Shooting Competition kicked off with many people trying their best but only one person can walk away with the Team Challenge Company trophy! On this occasion it was Mike who fought his way to victory! Finally although all the children managed to complete the Treasure Hunt, it was Anita who was the fastest and so took away a Team Challenge Company gold medal!
Perhaps the most exciting part of the day was the fantasticIt's a Knockout team competition! 7 teams fought hard throughout the day but there could be only one winning team! After a quick warm up at beginning of the It's a Knockout, the pressure was on with the first round showing who the professionals were. After five wet, wild and wacky rounds it was time for the most important part of the day, the giving out of the Team Challenge Companytrophy and of course the losing teams wooden spoon. The scores were verified and it was close, with only 100 points separating the top two teams! The tension was built up and it was finally revealed that the winners of the day were team "Phenomenons".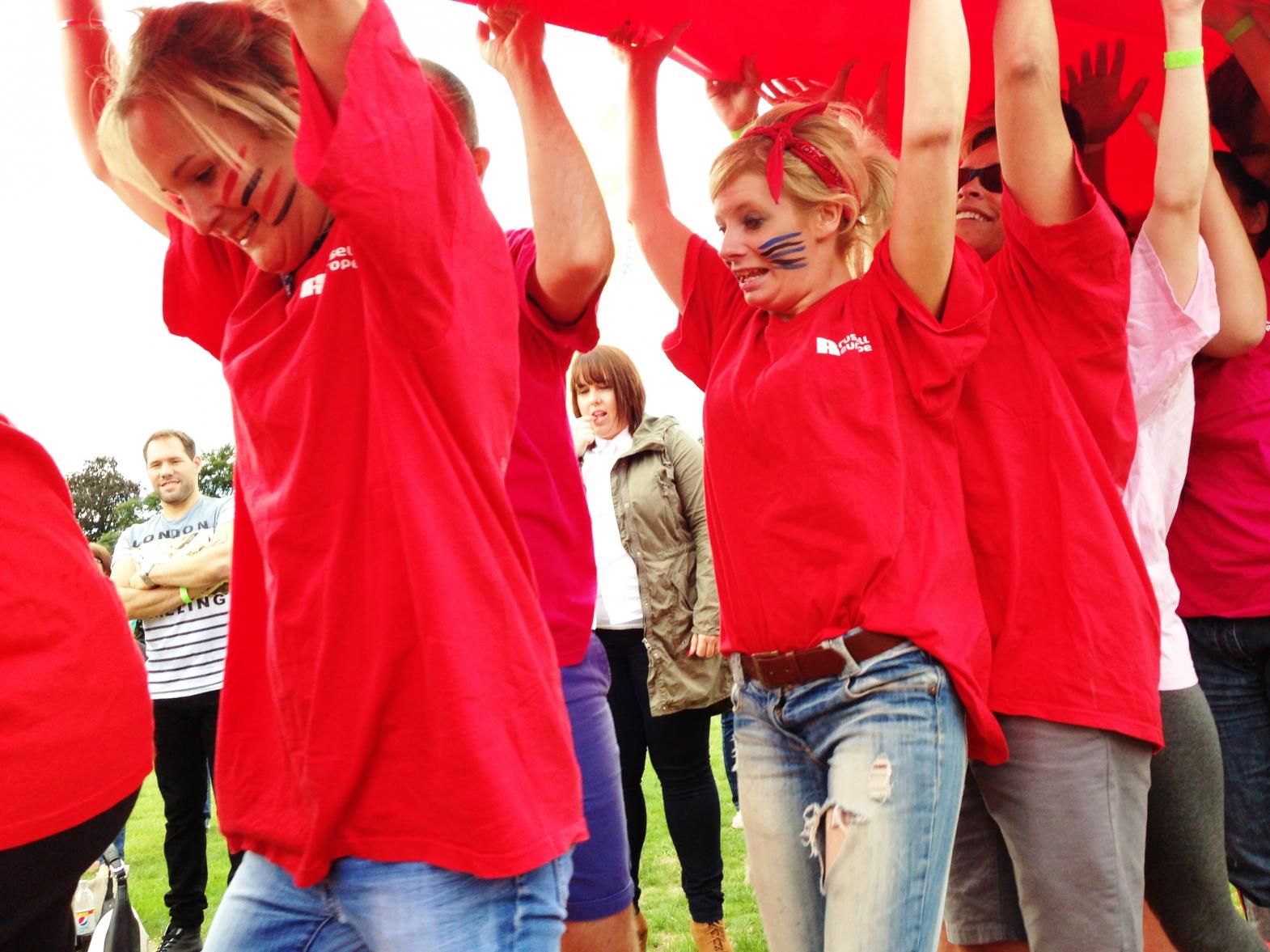 All teams who took part were full of enthusiasm which made the day a tremendous success. An enormous thank you must go to Karen for all of your hard work that you have put into organising this fantastic day, we look forward to next year!