There were lots of exciting activities for all of the kids and adults to try including the brand new Wild West Bouncy Castle and Inflatable Chip Shot Golf on its maiden voyage. As well as some of the classics like Bungee Run and Gladiator Duel which were the two most likely to tempt the adults out. Face Painting was a popular choice and resulted in some scary looking boys but a lot of beautiful little girls, and even a tiger of a dad!Dozer the Clown was working hard inside the conservatory teaching the kids the secrets behind his awesome clown skills and giving out some coloured balloon models. He was shown up by some who were such naturals that Dozer gave them his signature hi five and a shout out for their talent and skill.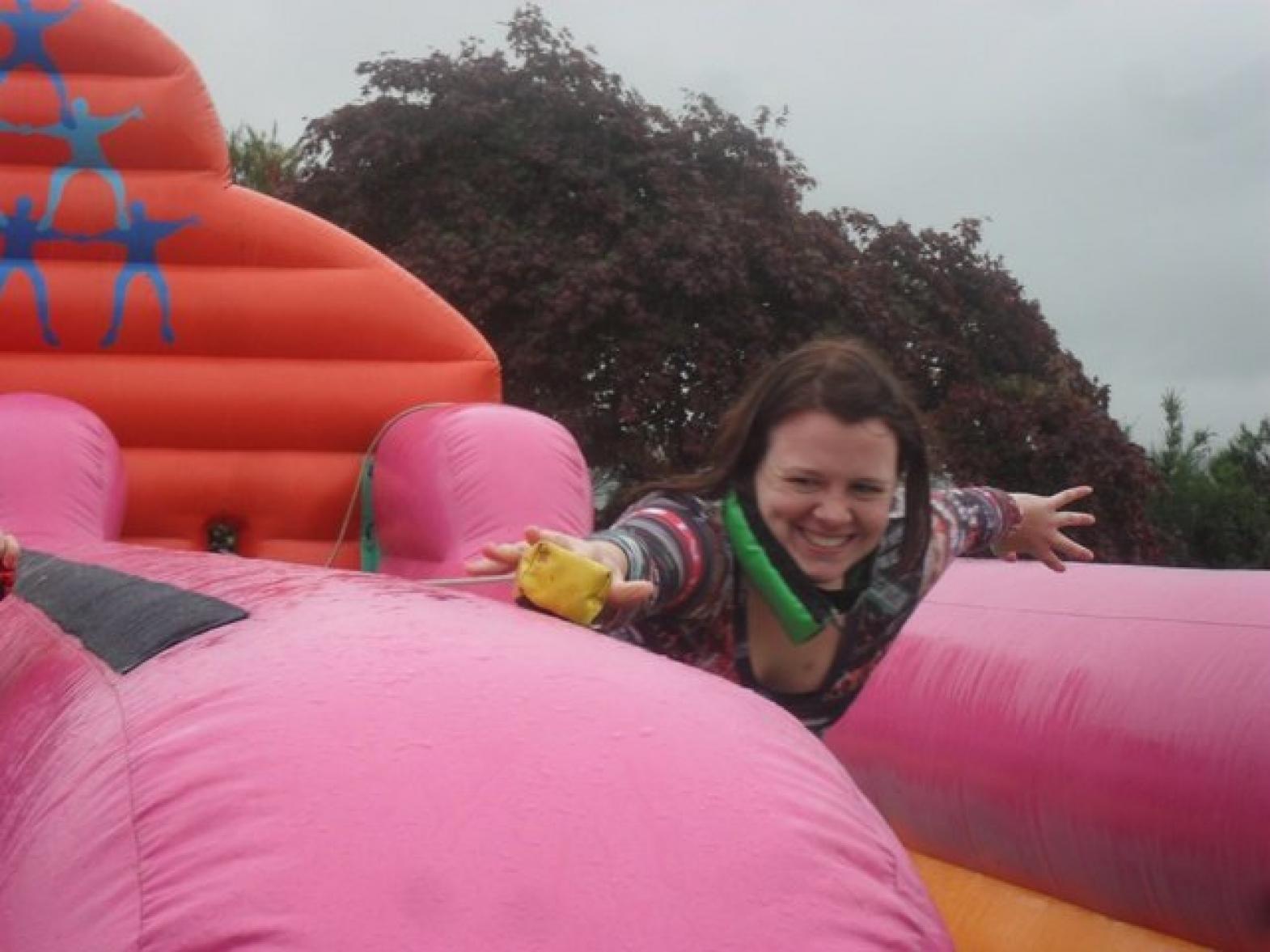 The first up of the days competitions was over in the Target Zone and took place on Archery. There were several competitiors who stepped up to the line and threw their arrows in with the rest. Claire shot an impressive bulleseye early doors but was prevented from taking the crown as Dylan proved that he had what it takes to take home the Team Challenge Company Winner's trophy with a cracking shot, dead centre of the balloon target. The crowd went wild and gave him the celebratory that he more than deserved before moving back down for some Inflatable Fun before the next competition.Laser Clay Pigeon Shooting was up next and it was a chance for some to shine. There were a few Annie get your Gun moments and for a long time it looked as though Euan was going to take an easy win. However at the last possible moment Craig somehow managed to pull it back and take the crown. Gracious as he was he accepted the trophy and winner's photograph but then gave his prize to one of the young boys cheering him on-how nice!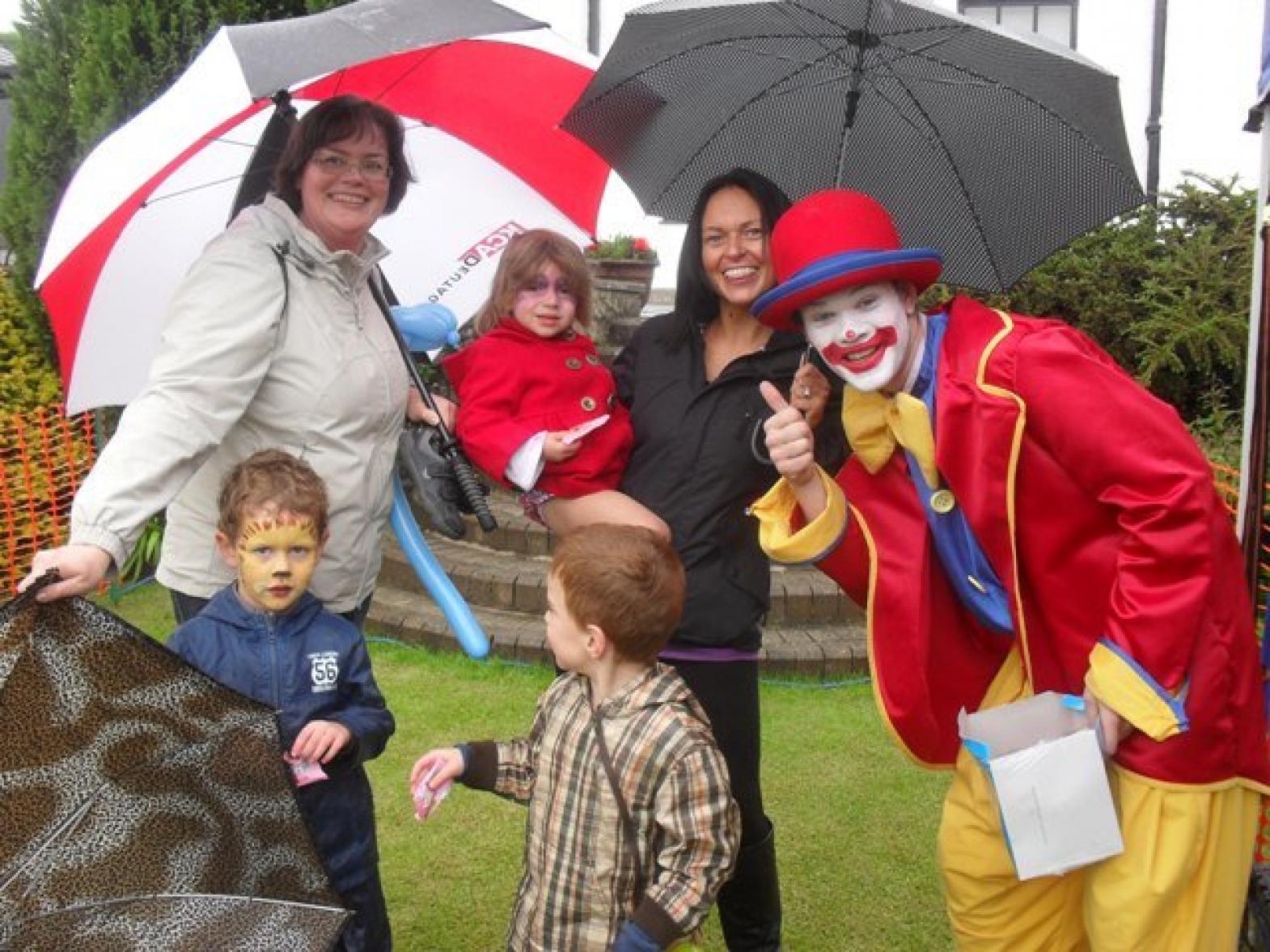 After a fantastic day of water filled, exciting event madness it was time to thank Solomiya for all of her hard work and effort in putting the day together for everyone to enjoy. Her way of acdepting this thanks was to celebrate with Marie by smashing her way to victory on the Bungee Run and then taking a dive down the Inflatable Fun slide. All in all it was a fantastic afternoon not to be soon forgotten. Here's to more fun next year.