The excitement was tangible as over 400 guests arrived at the MOD Hebrides base on the Isle of Benbecula for Qinetic's annual Corporate Fun Day. It was a day full of fun and laughter as everyone got involved in lots of Inflatable Fun and party games. From Bouncy Castles and Slides to Target Paintball and Beat the Goalie, there was a huge selection of exciting activities for everyone to enjoy throughout the day. In addition there was lots of messy fun at the Arts and Crafts station for the kids, both little and large alike! Similarly creative was the Face Painting that took place throughout the event as the girls workedtheir magic and turned people into an array of beautiful butterflies and mad creatures.
There were a lot of highlights from the Day including Andrew's spectacular performance on the Deluxe Surf Simulator as he rode the waves with the elegance and skill of a true professional and managed to rack up a time of 35 seconds blowing all the other competitors clean out of the water. The competition was also hotting up over at Beat the Goalie as Neil and Lennon went head to head from beginning to end in an attempt to take the top spot. However it was down to Colin to show us all his football skills over at Beat the Goalie as he scored some incredible goals much to the delight of the spectators. His adoring fans were screaming as he scored the final goal of the day into the smallest goal possible. It was truly a sight to see.
Ditzy the Clown was kept busy as she entertained the kids big and small with her mad clown skills making a record number of balloons and spinning so many plates that the room was a rotating mass of colour. Ditzy was up front for the dancing and games too and partied hard with the guys at the Disco. It was there that Rebecca strutted her funky stuff and threw some wicked moves on the dancefloor making her the Dancing Champion of the Corporate Family Fun Day taking home the cup of the day.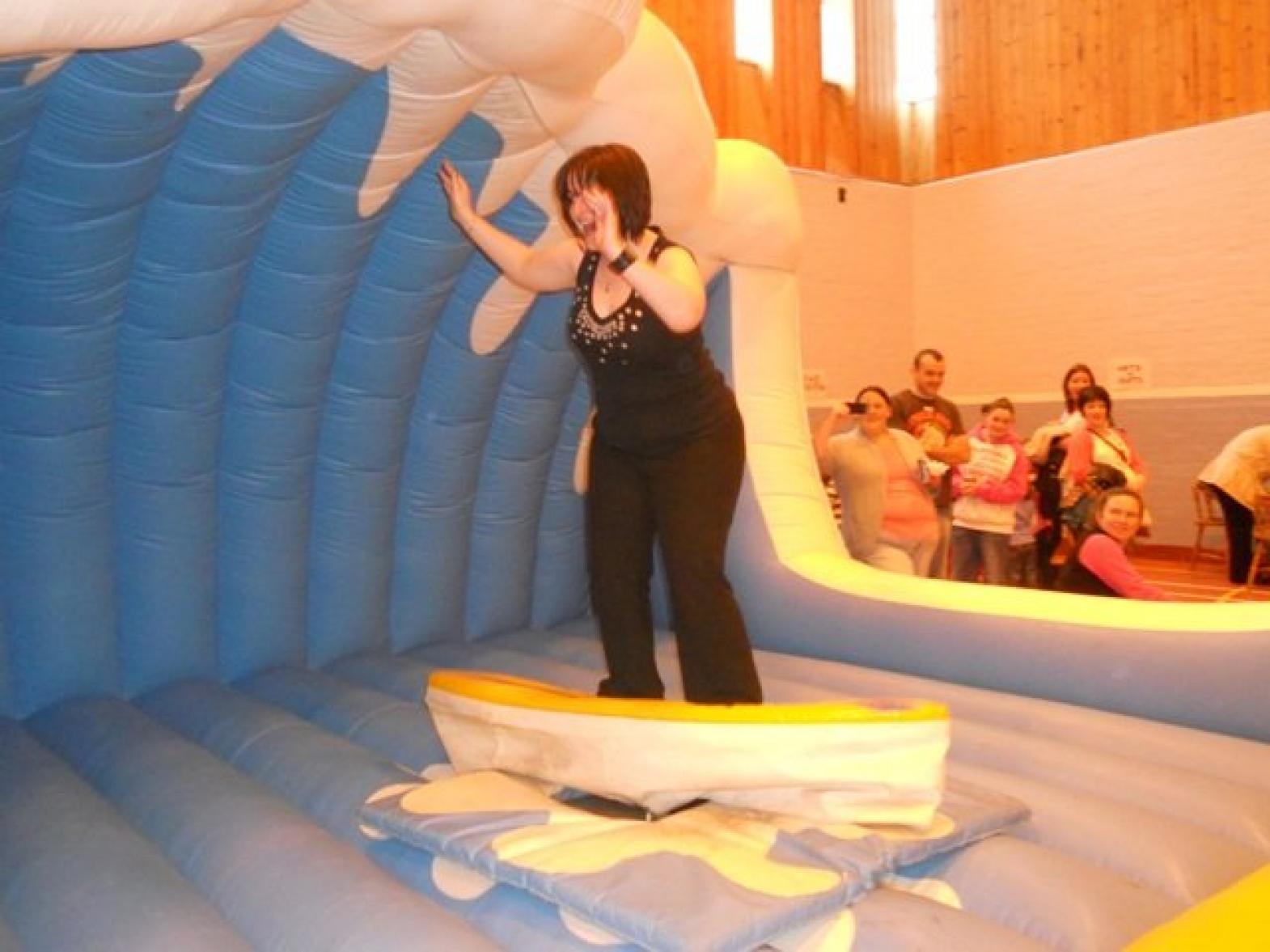 It was a spectacular day that will not soon be forgotten and a shout out must go to Mary, Fergus, Jeremy and the team for all of their hard work in making it happen. Hopefully there will be just as much fun, laughter and excitement at the next event we will have the pleasure of sharing with all at Qinetic.