After a morning of conferencing the teams from Wood Group Integrity Management were ready to go start their Country Pursuits Activities at Banchory Lodge. Despite the changeable conditions both teams were willing to take part in both Indoor and Outdoor activities.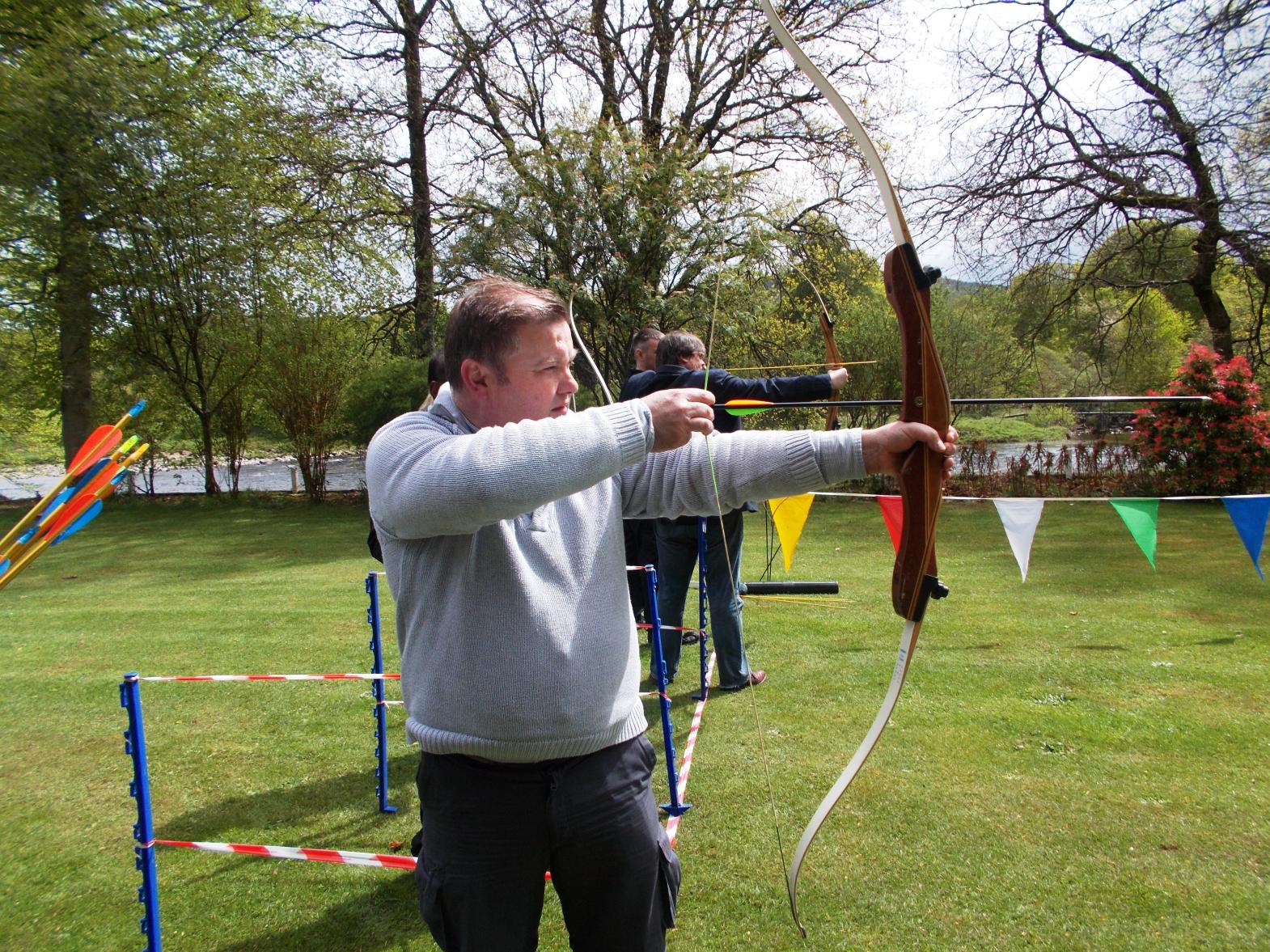 Firstly the teams were to try their hand at the Archery this was met with various degrees of success with Bryan showing all how not to do the challenge. However luckily we had our own Robin Hood amongst us and was able to make up for the poor performance. As the day continued both teams went in for some heat and the next activity was the NASA Challenge this again was met with various degrees of success however both teams managed to end with a reasonable score.
With both teams unsure of the standing scores Patrick stepped up to the Axe throwing with some confidence. This was however short lived as all 4 axes missed widely. However as the pressure inclosed he managed to redeem himself and scored 400 points. Team 2 went in to the find activity Bridge Build at the top of the leader board so the trophy was all but theirs when disaster struck. However Team 3 managed to make a bridge that was easily capable for supporting a van not just the car.
So with all the scores counted and verified there could only be one winner and today was no different. With a score of 4800 taking home the much sought after TCC Trophy were Return of Beckham and that means taking home the some what more practical wooden spoon with a score of 4000 were Norfolk and Chance.
As we all know it is not easy to organise an event like this so a big thank you goes to Bryan and Ronay for such a brilliant day, we look forward to working with you again soon