On the morning of Friday 15th September, Team Challenge Company headed over to Chartridge Lodge for what was set to be an amazing day of Team Building and evening of entertainment. We got ourselves ready for the 30 excited guests ready to be surprised by what activities and challenges lay ahead of them.
The group were divided into their teams in preparation for taken on our "Beat the Clock" activity, for their morning element of the day. Quickly teams reported back to us with their team names – we had everything from "Franklin's One" to "Three Pints Each...." and what for the ladies?! Once bonus points were given to the team with the best name, we kicked things of with our hilarious "Hip Hop Skittle Drop" – there were some very interesting hip actions in the groups, that's for sure! Charlotte obviously thought that she could sway her way to victory with an incredible technique that had every eye on the field transfixed! Once the teams had all warmed up they headed over to their individual stations for the morning.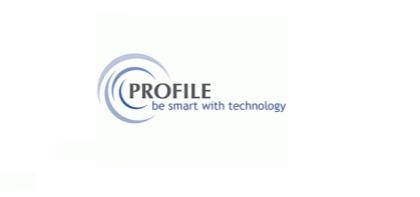 The teams were faced with challenges including Lost at Sea, Transporter, Clock Tower and some more time tight activities. Competitive spirits were high for Mad Max and his team at Crane Construction but after much planning and persevering they successfully reach the target of 180cm to hold the weight at! Over at Transporter Angela was co-ordinating and delegating instructions to Team 2 Fast 2 Furious, and despite the effort being there it did take them plenty of time to "stop their clock"!
Once all challenges were completed it was time to crown the champions of our Beat the Clock morning! Massive well done to Franklin's One coming 1st with a super quick speed of 41 minutes 23 seconds, in second place and not far behind was Team 2 Fast 2 Furious with 44 minutes 40 seconds, in third place was 4midable with 46 minutes 33seconds and in 4th (last) place with a terrible score of 50 minutes and 52 seconds was 3 Pints Each & Wine for the Lady.

After lunch, the group returned with a new burst of energy ready for their afternoon of Crystal Challenge activities. The teams would battle across a range of different team building tasks and exercises in order to gain as many crystals as possible before heading to the Crystal Dome finale! For the afternoon we had team 1derful Wizards, 2 Hot to Handle, 3's a Crowd and 4feit!
There were plenty of laughs across the afternoon as our very own Leopard Lover ran around encouraging the groups at Giant Jigsaw & Labyrinth, Catapult, Chicken Fox & Grain and Towers of Hanoii. The groups thought they were in for an easy time at the Giant Jigsaw as they had completed a puzzle in the morning session, however soon realised we wouldn't go that easy on them and they had a new puzzle ahead of them! 2 Hot to Handle didn't have a good time on Catapult and left with no crystals. Whereas it seemed to be 3's a Crowd best challenge as they left with 3 crystals.
Inside the Crystal Dome Team 1derful Wizards bagged themselves 15 seconds and came out with 2400 worth of fun money! Team 3's a Crowd had 24 seconds inside the Crystal Dome and came out with 1800 fun money. Team 2 Hot to Handle weren't far behind with 1700 and unfortunately Team 4feit were quite a bit away with only 1400 worth of fun money! Well done Team 1nderful Wizards going away from the afternoon with the Team Challenge Company Winner's Trophy!

The day wasn't over yet - we still had an evening Game Show to go, once the guests had freshened up and enjoyed their meal. We had 6 rounds of sport theme, general knowledge, music and soap questions for the groups to work their way through across the evening.
To get the night of to a start we kicked things off with our Higher or Lower, teams used tactics to allow themselves to make it to the final but there could only be one winner and that was Girls on Top! However Catchphrase really wasn't their best round as they only managed to answer 3 out of 10! Ocean's 8 were quiz geniuses in the Sports round managing to get a successful 7 out of 10 right and they played their joker here too for extra points! Who knows what happened to team Biscuit, Brownie, Brains on the Sports Round (Mad Max must have been at the bar) as they only managed 3 correct answers here!
The quiz round finished up with Girls on Top going home the winners with an amazing 49 points, closely followed by Limited Upbility with 47 points! There was quite the gap between them and Biscuit, Brownie, Brains who racked up 37 points, again closely followed by Oceans 8 who came away with 34 points.

A massive thank you to Profile Technology Services for such an amazing day and evening of high-energy, fun friendly competition! We all had a fantastic day and hope you all did too! A special thank you to Charlotte for organising such a wonderful day. We look forward to seeing you all soon.