Weetwood Hall in Leeds was the lovely setting for out latest Country Pursuits, team building days, for The AA. To get their hands on the Team Challenge Company Winner's Trophy, the teams had to compete at both outdoor activities and team building activities including Archery, Golf and Building a Catapult. To start off the day the teams had to be picked and of course team names agreed on. Luscious Ladies, Team Doris, Dolly Mixtures and The Only Way Is Up were our competitors. First up the teams took on Rollerball Challenge and Archery. Dolly Mixtures struggled at first with the Rollerball Challenge, suggesting they needed a liquid boost to get them through but it soon proved unnecessary with a lot of hilarity coming from their section and a successful roll timed. Over on the Archery, the only man of the day, Daryl, was the one to watch but all the teams managed to score well and only one arrow went totally haywire.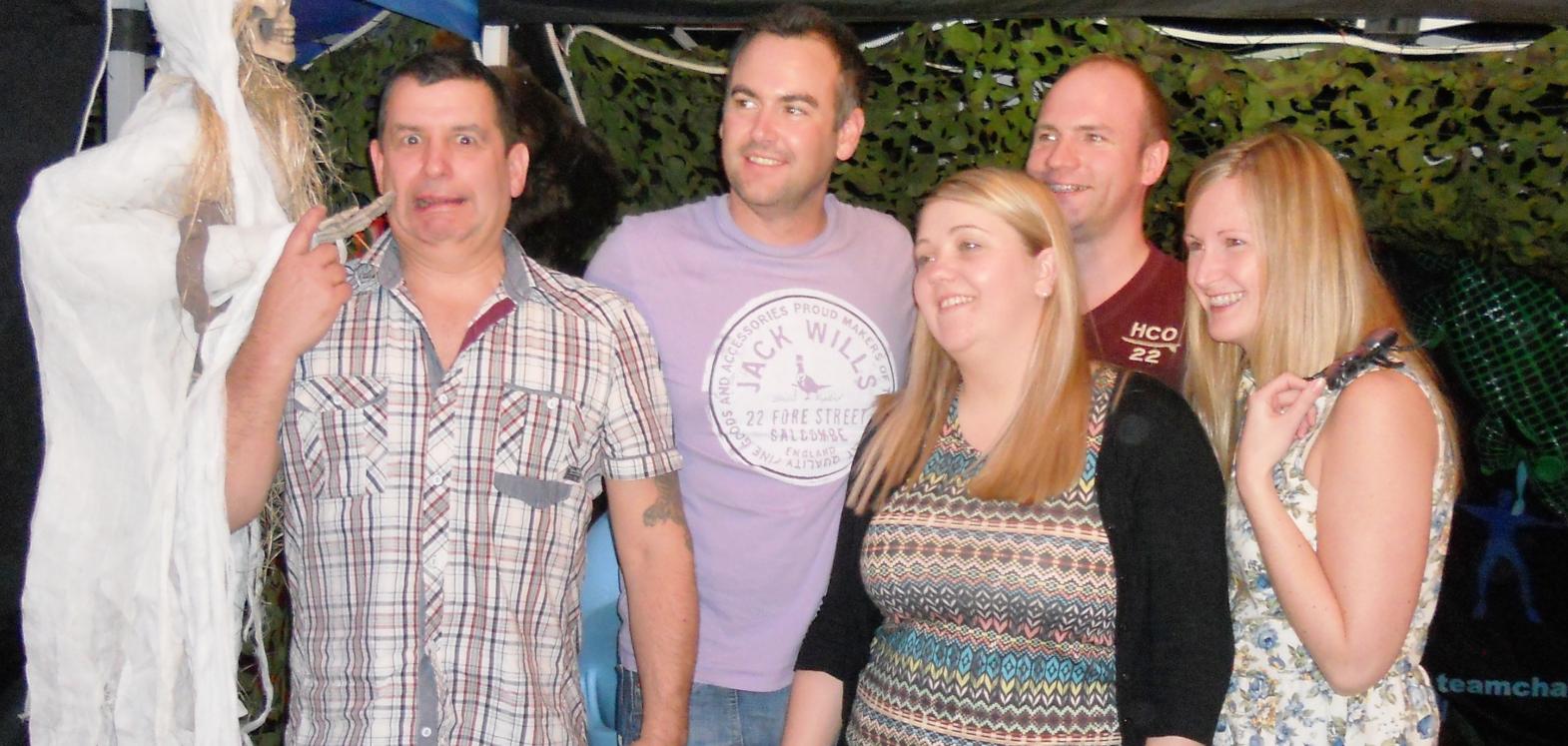 The same couldn't be said for the Golf however which was up next. With 20 minutes to practise we were lucky there was any balls left for the actual competition. There was some success for Team Doris and Louise was able to use her experience to help the Lucious Ladies, but Dolly Mixtures were having too much fun to mind not scoring highly. The teams were more successful at the Highland Games between cracking jokes about the caber and Julie renaming the welly throw to "Wanging The Welly's" causing much hilarity for everyone. The jokes continued over to the Laser Clay shooting where practise wasn't able to make perfect. Politely put, we hadn't seen much worse and eventually we had to create a new game specially for the teams. With stationary targets at last points finally made it onto the board but the teams spirits were never dampened.
For the finale the teams had to build catapults and get their golf ball further than any others. Team Doris started off well while Louise was confident her previous attempts had taught her the perfect strategy. The Only Way Is Up, however didn't live up to their name and fell apart in the last minutes. Over in their bay though the Dolly Mixtures continued to make everyone laugh as they perfected the 'twang' that allowed their golf ball to came out flying and take away the points. With the scores counted, it was time to announce the winners and losers. Despite battling hard, Luscious Ladies came in fourth place and took away the wooden spoon. The Only Way Is Up and Team Doris came in third and second taking away memories. Up at the top, it was the Dolly Mixtures who won the day and took home the Team Challenge Company Winner's Trophy. We hope you had as much as fun as did and we look forward to seeing you again.