We hope this blog will bring back some great memories of your fantastic Event with TCC. Check out all the photos from the event, and don't forget to leave us a comment at the bottom of the page with some of your highlights and favourite moments!It was the turn of Masstock Arable UK to have the Race Night experience at the lovely Macdonald Highland Resort in Aviemore. With 99% percent of the audience being male, the testosterone levels were sky high, we were in for a great night!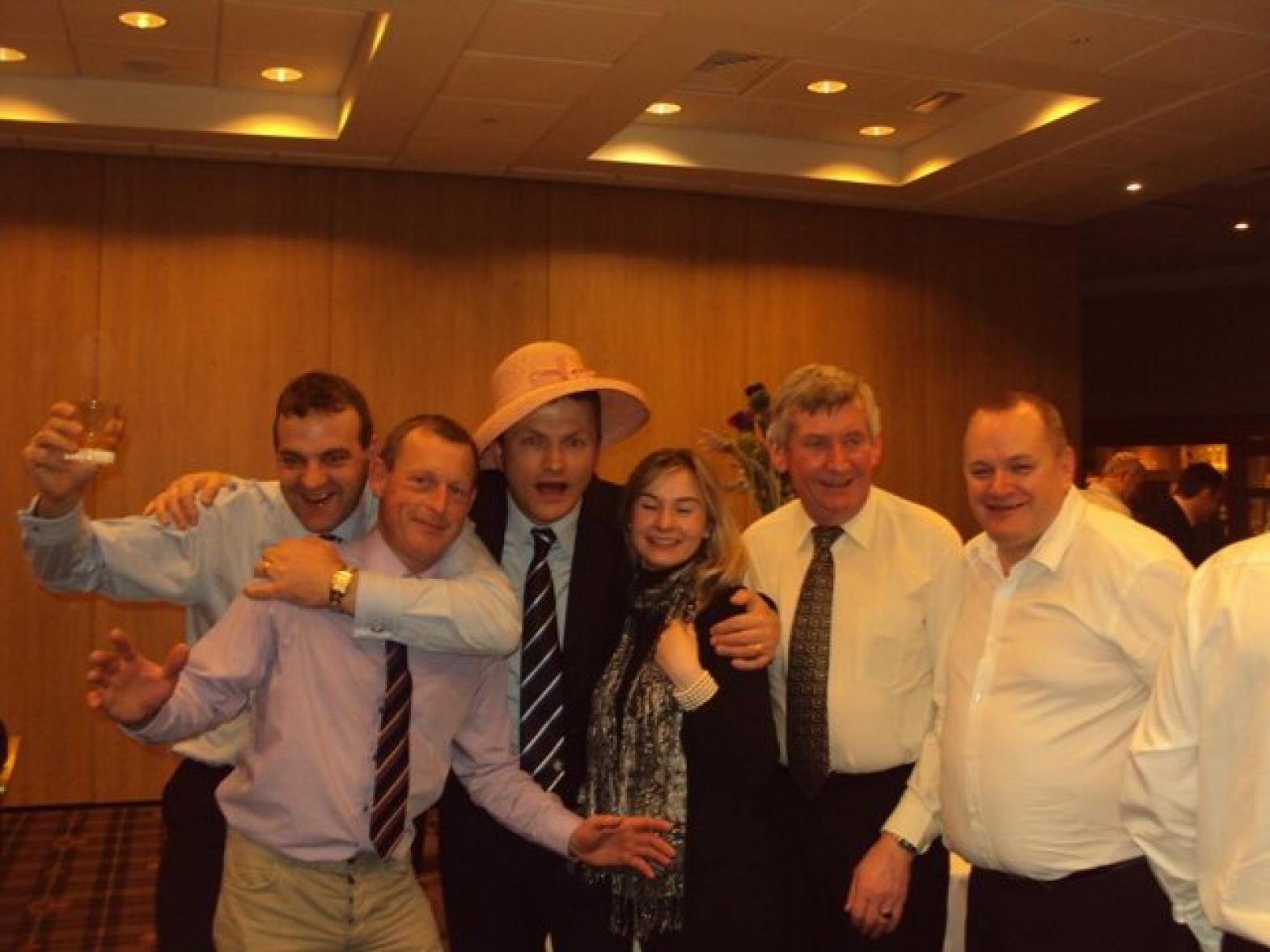 There was a friendly but competitive spirit from the outset of the Evening, particularly between Table 8 and Table 7, aka The Walking Dead and Dead Men Walking. With names like these we did not expect great performances, however, we were to be proved wrong! Money was lost in abundance in the first two races but thankfully the bonus Executive Quiz rounds proved a very successful money maker. FCUK Knows (Table 2) had several attempts at bribery, much to the anger of the ladies from team Six Appeal (Table 6). The Big Boyz (Table 1) and the I.T Doctors ( Table 4) were by far the most consistent. 5 Star (Table 5) were the brains of the night, living for the quiz round opportunities. But the team whose valiant efforts just did not cut the mustard was the Bobby Jockey's of Table 3, taking home the losers Wooden Spoon!!! It was the very rowdy team The Walking Dead, surprisingly, who romped to victory in the end emerging with the race night trophy!
A big shout out and thank you goes out to Neil and his daughter Shauni without whom the night would never have been so successful. It was a fantastic fun filled evening with high energy and hilarity throughout, the finale of Animal Race proved to be a highlight for the guests and the Team, one not to be forgotten. It has been a pleasure to work with you on this event and www.teamchallenge-company.co.uk look forward to working with you all again in the near future.