Monday 21st November 2011, the beautiful Mercure Ardoe House Hotel, and after a morning conference and a superb lunch, GDF Suez were on hand for a spectacular Falconry Display with TCC and the guys from Angus Falconry. There was a fantastic Falconry Display of eleven magnificent birds, ranging from Harris Hawks and Bengal Eagle Owls to Kestrels Peregrine Falcons and a brilliant Step Eagle Named 'Spike.'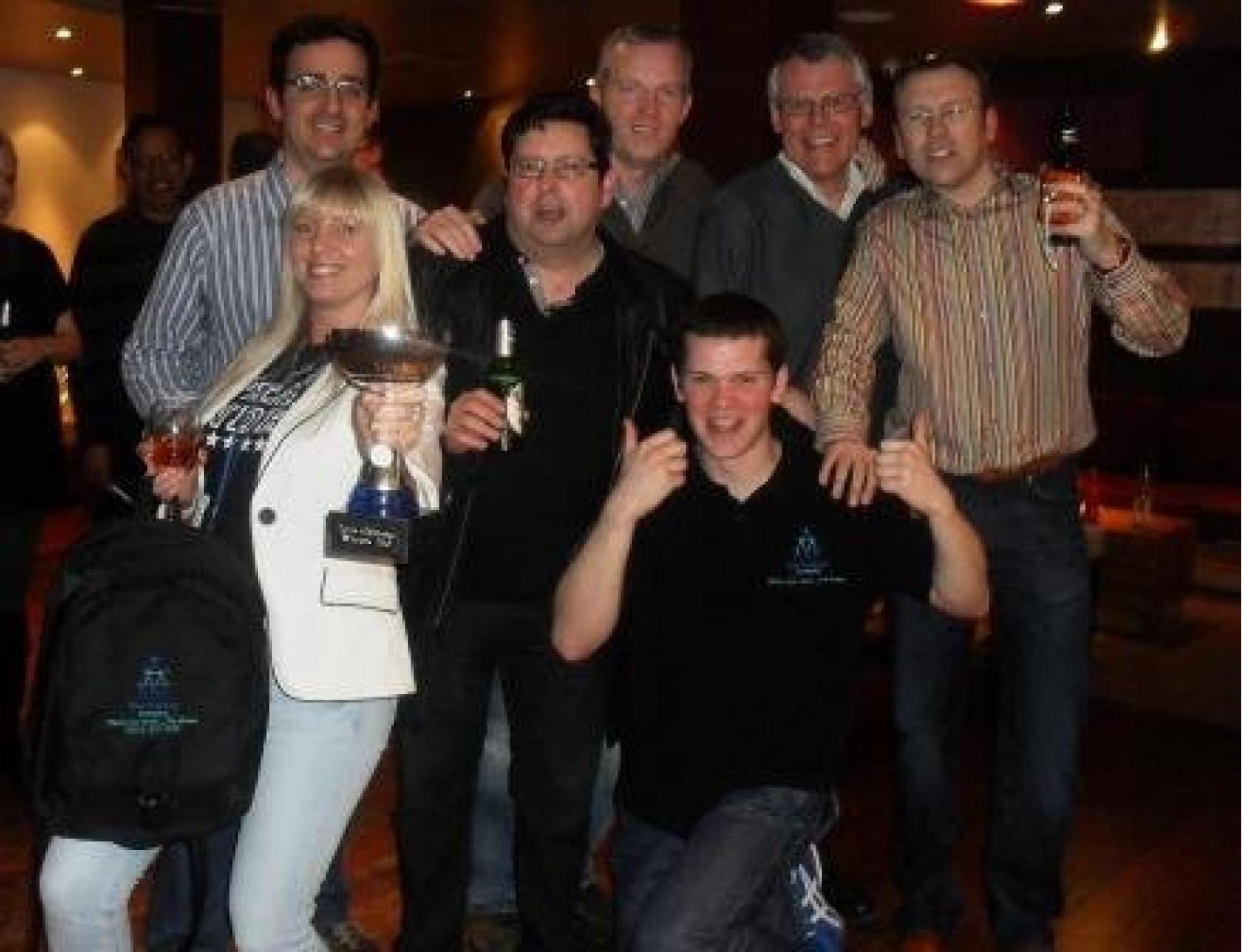 After an introduction to all eleven birds on hand by Steve, which included a tip to check out the Eagle v Wolf clip on Youtube, everybody stepped up, with proper gloves donned, to hold the birds in turn and get a great close up look at these truly magnificent creatures.
Once everybody's arms were tired out, it was time for flying. With two landing posts set up, the birds took it in turn to fly between them and indeed gloved hands, with 'Holly' the Great Grey Owl stealing the show, that was until the Peregrine Falcon took to the air for a dazzling show of dive bombing down looking for its prey which was truly stunning.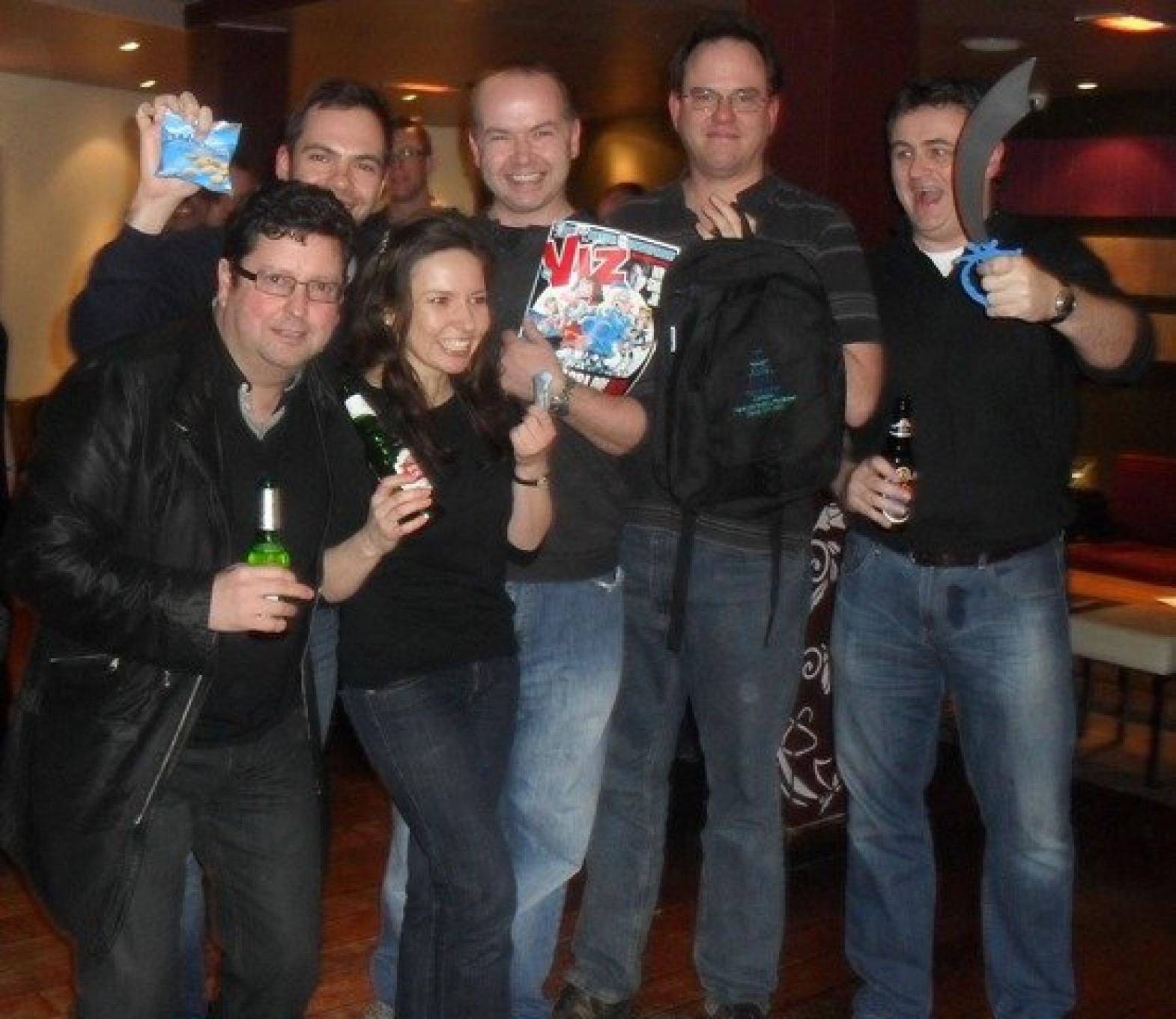 It was a fantastic day, which finished off with Nils getting the coveted trophy not for his bravery of handling or even his knowledge of the birds, but for the loudest girly scream of the day when he got a 'little tickle' as Robert described it, from the smallest little owl on hand. Nils took his trophy with pride, with much jealousy from his workmates and retired from a spectacular show for an afternoon of whisky tasting. I wonder if he used the trophy for that?