After a long day of meetings at the Millennium Copthorne Hotel, the group from Technip UK Ltd where surprised with a Fun Casino Night with Team Challenge Company. After a welcome and quick brief explaining what format the evening would take, the fun money was was handed out and then it was down to business to see how was going to walk way with the Team Challenge Company Winner's Trophy.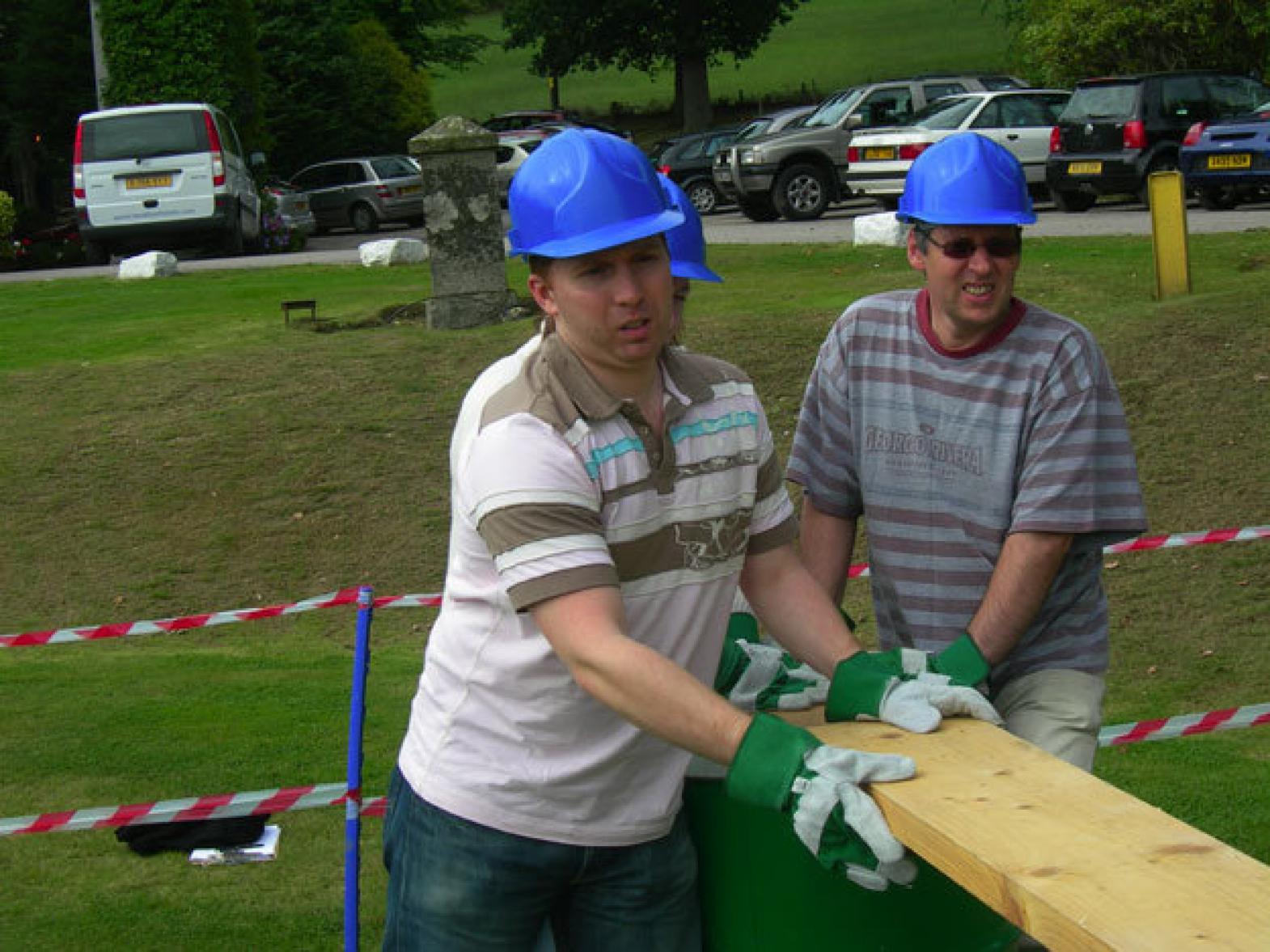 It was a fast start to our Evening of Entertainment as everyone was on the tables trying to place a bet and win as fast as they could. The thinkers of the company where on the Texas Hold 'Em and for the first round there was a big game going with Brett winning this the first game and was looking good to win the trophy. Over at the Roulette the wheel was spinning fast and furious and the bets were hot to trot. The red and black outside bets were so busy that everyone had their finger on their bet just so no one would take the cash! At this point a lot of people needed a wee loan to get them going again like Euan who still owns the bank £400 and even worse Blaze who owes us £700. the big shock here was Brett, our early leader owning the bank £700! What happened?! There was a big shouts from the blackjack table as the Blackjacks were flying thick and fast.
As the evening drew to a close and time was up everyone handed in their winnings which were checked and verified to see who had won the most money. First off in last place with a debt of £15,200 and his car (!) it went to Jay! Please do not go to a real casino Jay haha. Just missing out in 2nd place was George Graingen with £1700 while our first place champion was Martin Pieue with a mega win of £3700! A big thanks to Beverley and Eileen for putting the Evening of Fun Casino Entertainment together. We can't wait until the next time!