Shell Woodbank in Aberdeen provided a perfect setting for one of Team Challenge Company corporate activity days. The team from Shell were treated to a relaxing adults only BBQ Fun Day, filled with lots of fun activities. On the Bucking Bronco the scores started off well on the with a score of 57 seconds set as the time to beat for the day. It wasn't till the Bucking Bronco competition that Simon managed to trump this with a phenomenal 60 seconds. An honorable mention is also necessary for Cat who in her practice shot had multiple amazing attempts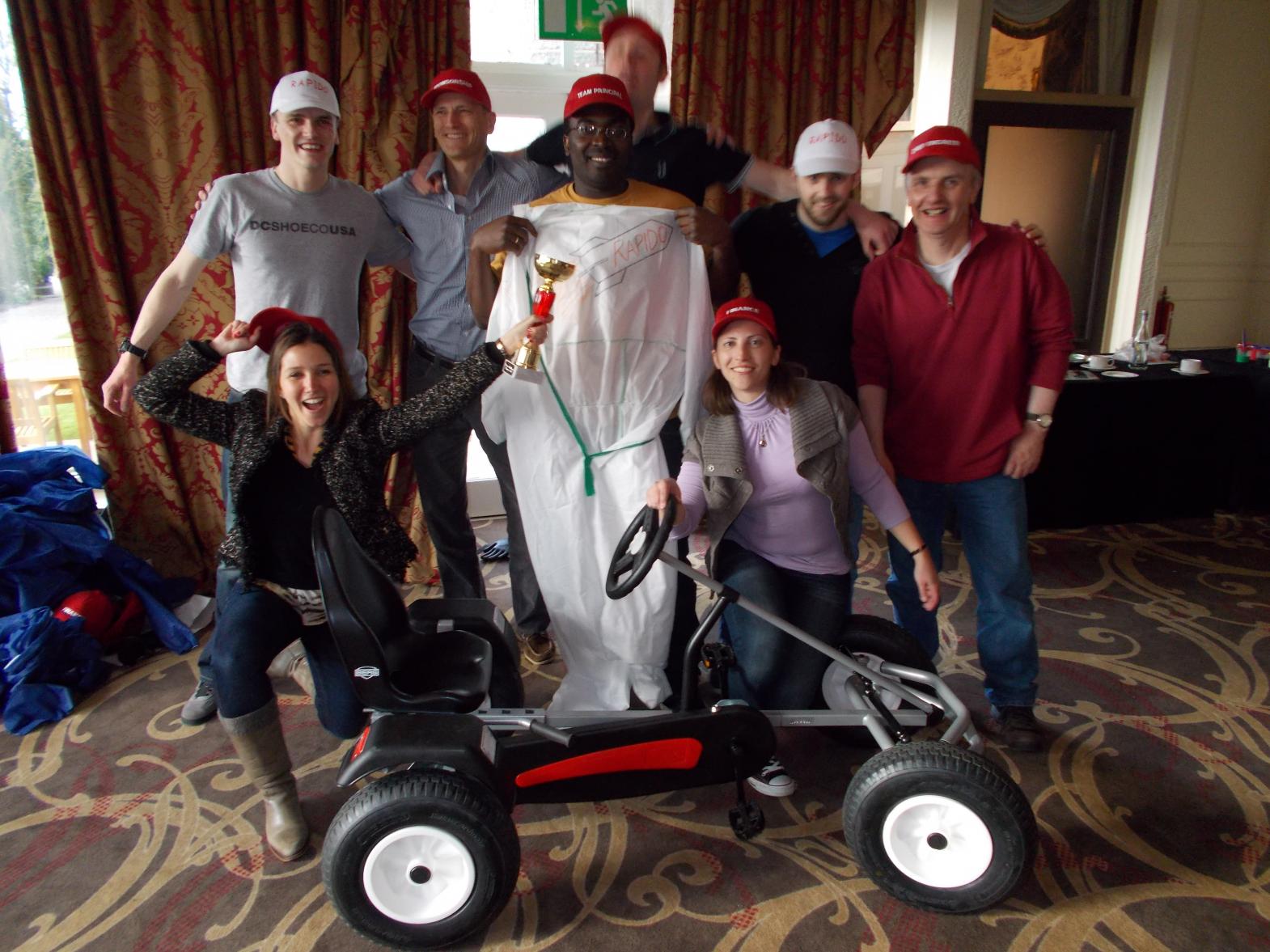 There were quite a few people struggling on the Bungee Run with some of the guests hardly able to get it any distance. The Bungee Run also seen some great scores early on. Tom started us off with 20 that was quickly beating with Chris's 20 and a half. This was to remain the top score of the day till Steven's final attempt in the last 5 minutes when he finally managed to beat our top score and reached 21.
After some delicious food and ice cream groups began to gather round the Gladiator Duel to relax and watch numerous epic battles. Mark was a particular favourite of the crowds and was challenged to several duels. The appearance of the sun provided a perfect end to the day, we all had a great time working with you and hope you all enjoyed the afternoon. Thank you to Mark who organised the fantastic day for the team, we look forward to working with you all again.