The guests of the Highland Lodges team were spending the weekend at Dunfellendy House in Pitlochry and spent a gloriously sunny afternoon enjoying a full on fun team building event outdoors with our team. The group was immediately split into two teams with Damon heading up the 'Granola' boys and 'Fleshlight' captained by Steve. The teams then went head to head at a series of our Highland Games activities in quest to be crowned the ultimate champions.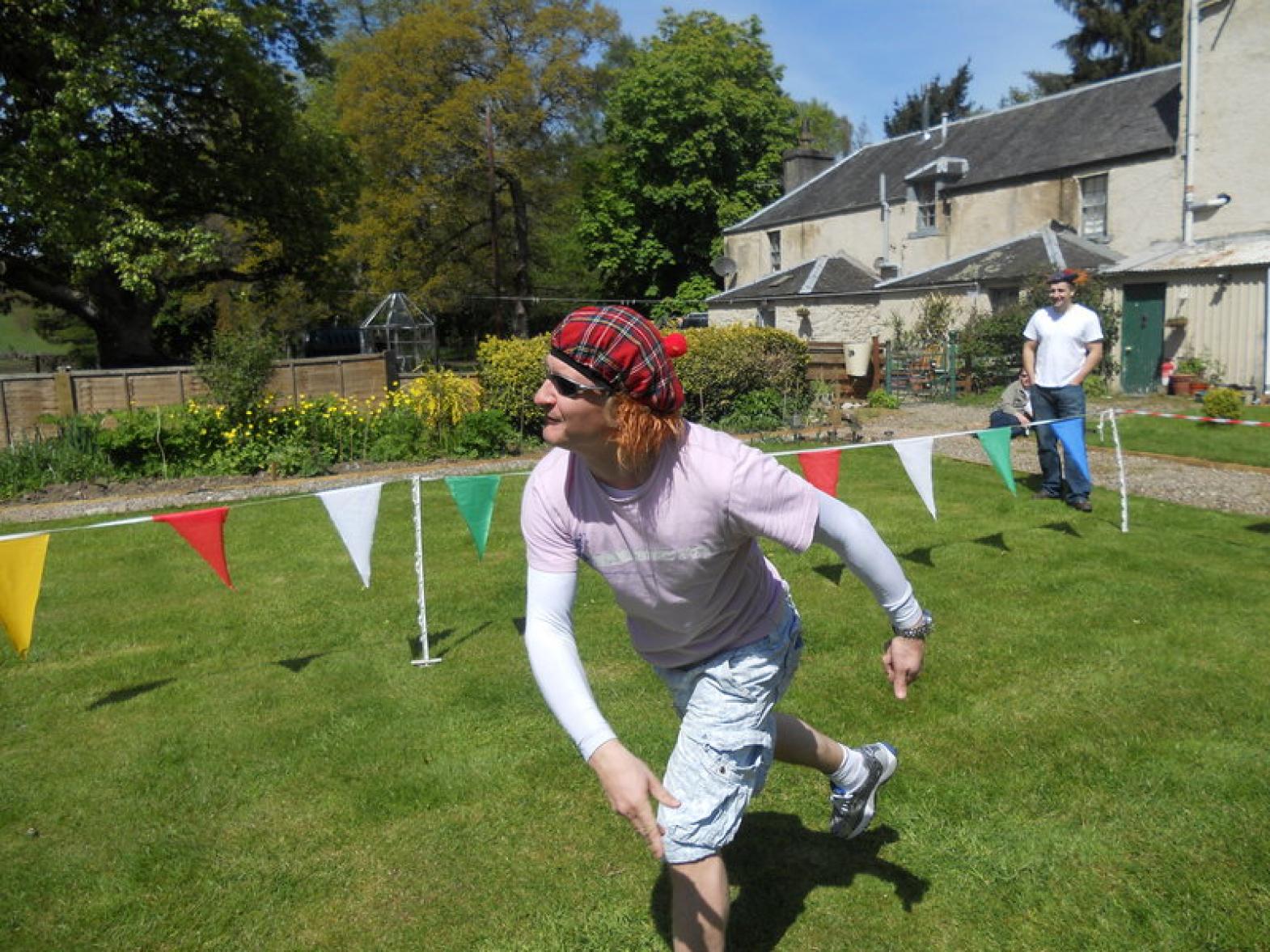 The first challenge of Well Throw proved to be a simple one for both teams in spite of the attempts to cheat and took us to a tie breaker that saw Fleshlight storm to an early lead that they could not hold onto or regain until the final challenge! Next up was Fly Casting and despite John's fishing experience, both teams struggled to gain control of their flies with fairly average scores. Axe Throwing proved to be much more of a competition as Manuel and the team showed us what they were made of with six straight on target. Despite Sam's best efforts to bring Fleshlight into the game with a bullseye it just wasn't enough and Granola held the top spot.
The second half of our Highland Games afternoon continued in much the same vein with Andy letting the side down in faling to concentrate on the tip in the Caber Toss; not once, but twice he failed to make the grade allowing Rich and the team to clear up with another win. Haggis Hurling proved a tougher one for the teams and all that running around led to a tie breaker between John and Tony with the latter just missing out by a few inches to cries of 'Who said size doesn't matter?!' Archery was the penultimate of the games and was a chance for Granola to further cement their lead.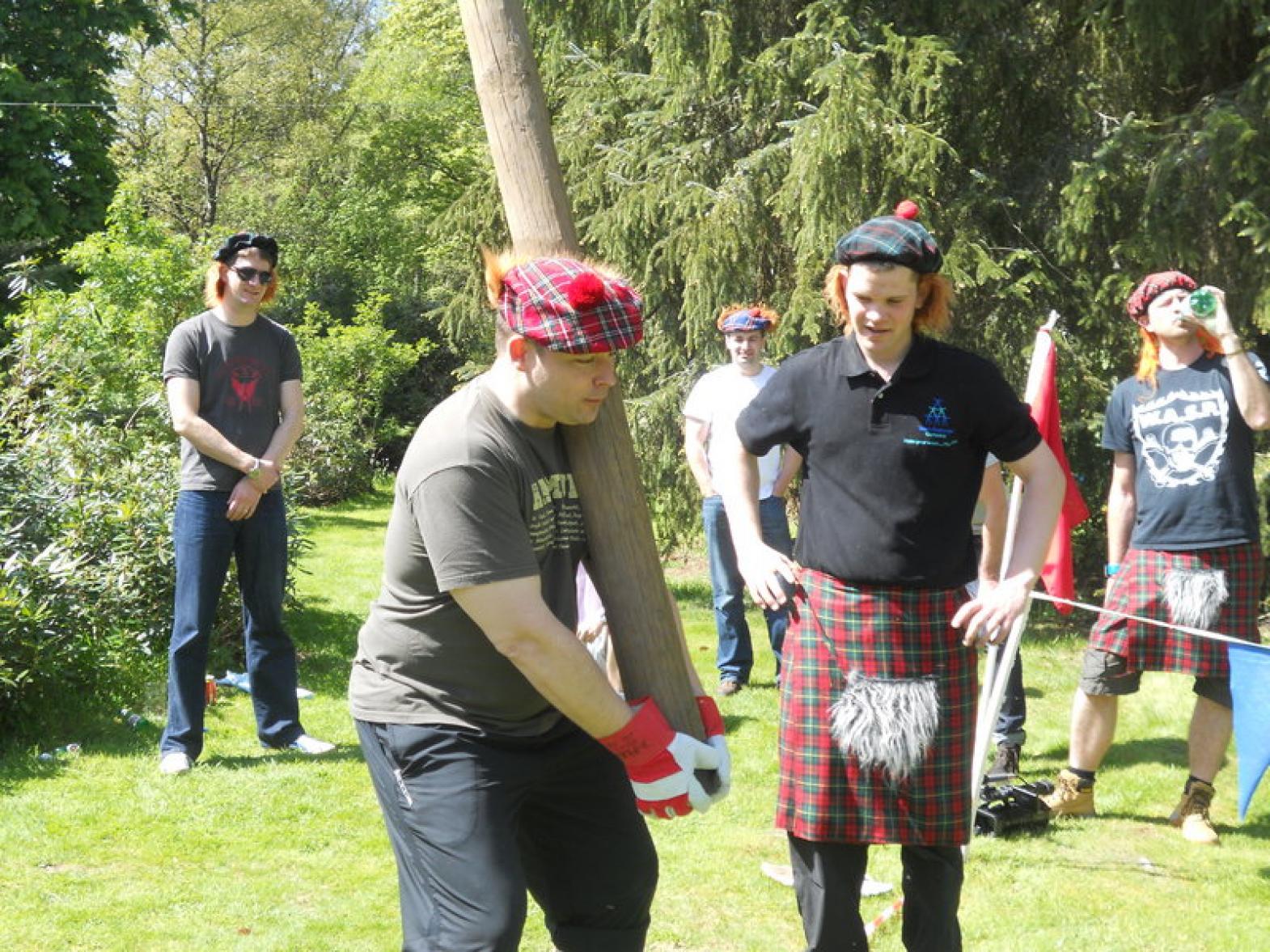 Finally it was time for the grand finale and the dreaded Stone Lift challenge testing the strength of the competitiors and separating the men from the boys. With Chris and Steve among the Granola members attempting the win, none were able to beat the mighty Sam and his time of 61seconds taking Fleshlight to their second win of the entire day! Despite this last minute effort they couldn't do enough to secure the top spot and Fleshlight ended up in last place taking home our Wooden Spoon while the glorious Granola took the top spot and claimed the cup of the day!
All in all we had a fantstic Games afternoon full of competition, great participation and excellent banter which could not have happende without the hard work of Steve as well as Nikki and Stephen from Highland Lodges so shout out for you all and we thoroughly look forward to working with you again in the future.