Glasgow Green was the setting for the first event of the new Pride Committee of Access and as the group descended for their afternoon of Highland Games spirits were high. Registering for a wristband and the classic Hey you Jimmy hats it was time to get our game faces on and on seeing the course in all its magnificence even some of the spectators were persuaded to join in!
After splitting into teams with some great (and some not so great!) Team names it was time for the teams to head to Caber Toss and Welly Flinging. Over at welly Dale was struggling to stay inside the course to his team's despair with one just narrowly missing the water! It was the Pink Jaykies who demanded a stewards enquiry into the scores after a few rogue tosses.
At half time there were a few seconds for a quick drink and a score check and back in for more action at Haggis Hurling and Hey you Jimmy Assault Course. Things got wild on the old assault course with balls flying everywhere and lots of cheating (Glasgow Greens I'm looking at you!). With a bonus ball up for grabs things got fast and furious with the Orange MadeFromGirders storming to a win.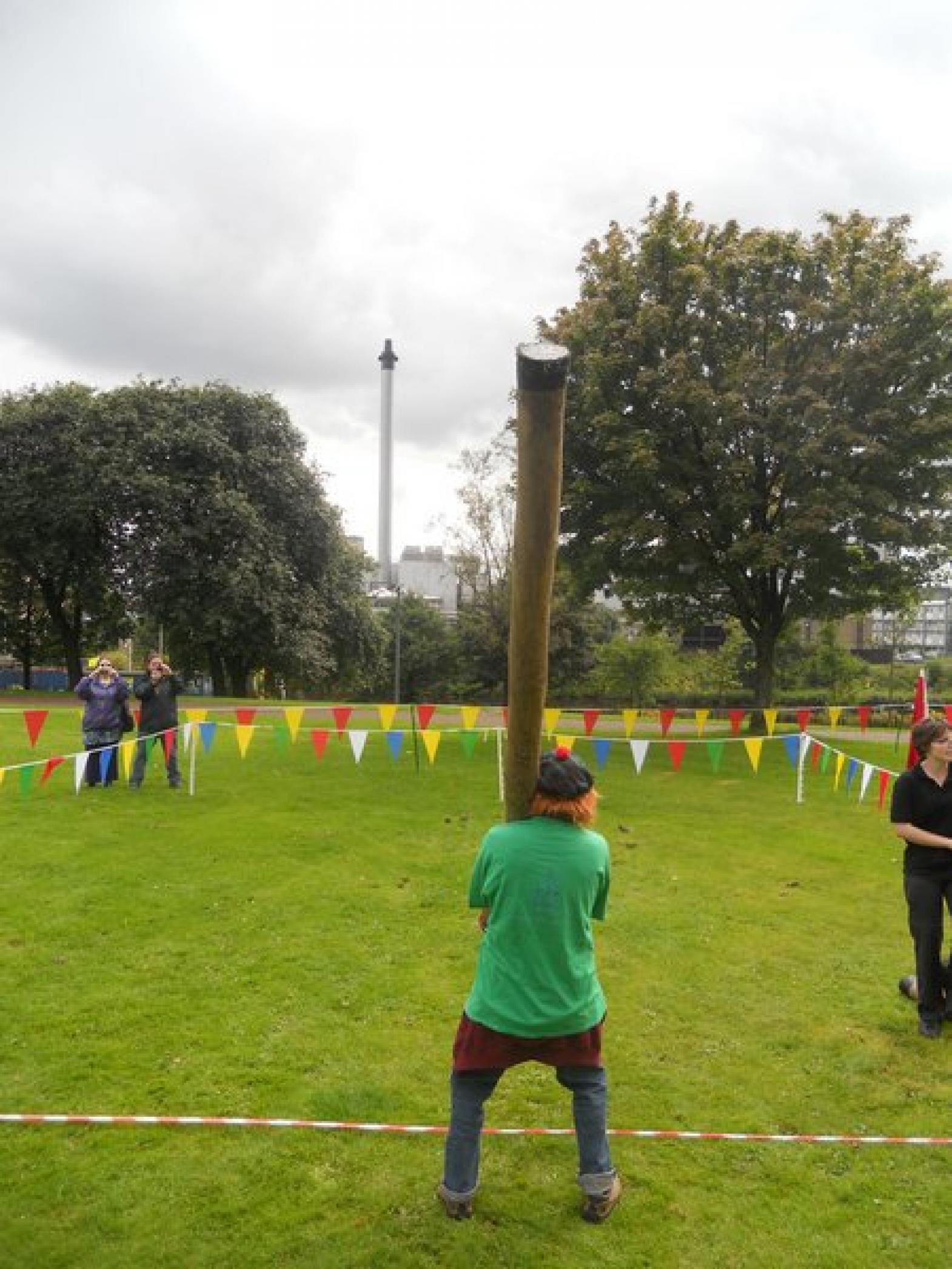 As the smell of burgers drew stronger we were propelled towards our final challenge as the teams battled it out for the top spot and to avoid last place on the classic Tug of War! The Orange MFG were pitted against the Glasgow Greens and came out on top forcing the Greens the shame of the dreaded Wooden Spoon! Things got fierce in the battle for the trophy as the Yellow Jobbies took on the Pink Jaykies and didn't quite making it coming number two for real with a runners up speech of 'At least we weren't S**T!' Taking the top spot were the Jaykies much to the delight of their team captain who made a great speech to his fans! If you're interested in our Glasgow team building events, feel free to read up on our venues and events here.
As it was time for a BBQ and a good old knees up with music in the glasshouse we all put our hands together for the members of the PRIDE Foundation for their effort in organising the evening and we look forward to the next time we meet.