The guests from HFMA arrived at the superb Hilton Reading Hotel in eager anticipation of a fun-filled and frenzied Interactive Quiz Night. - Team Challenge Company style. As the pre dinner drinks came to an end, the tensions began to mount as the mighty event was about to commence. The group competed across 9 separate tables, during a sumptuous dinner in their private suite, with each team battling it out in a bid to walk away winners of the much-coveted cup.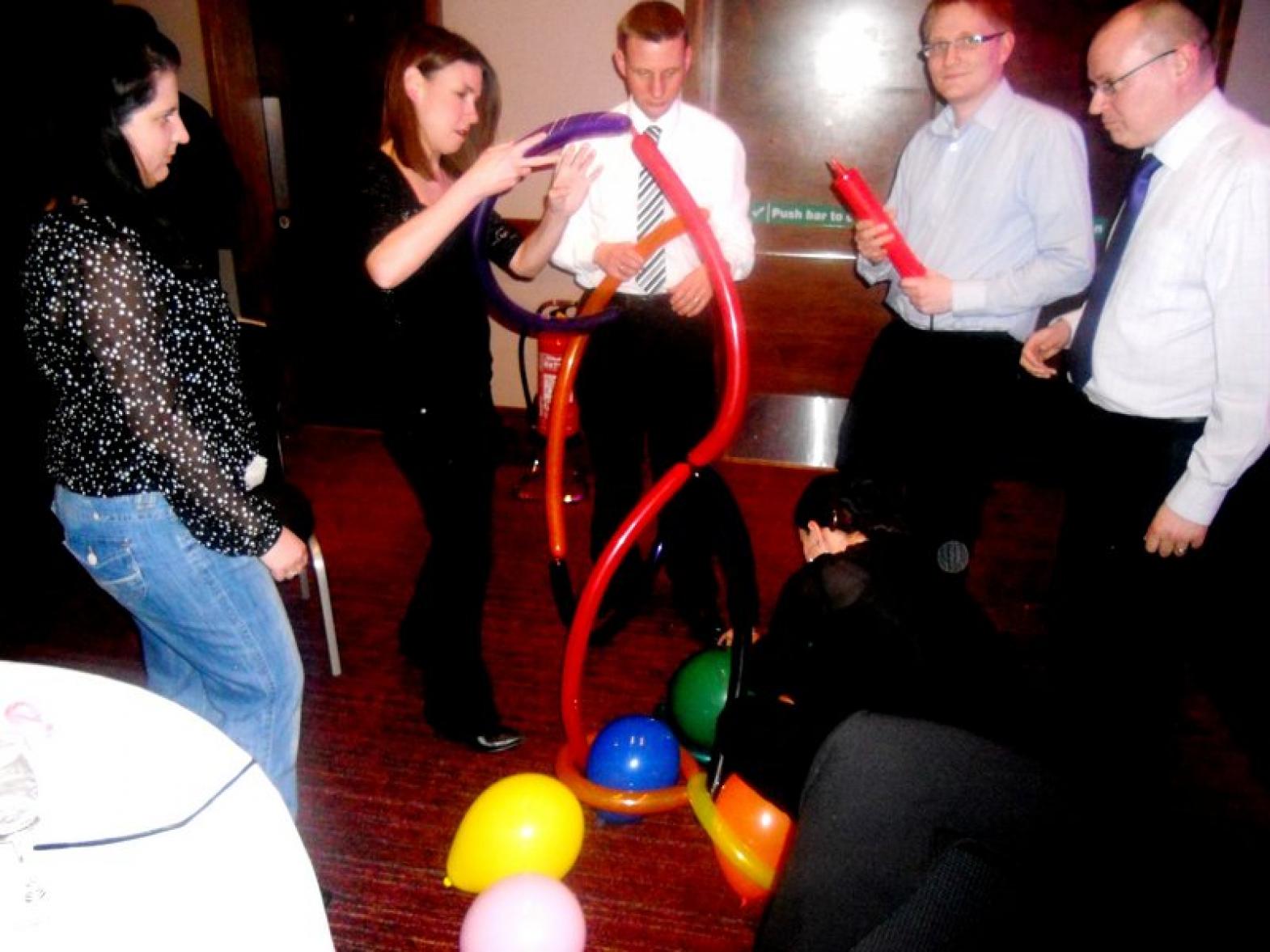 The Quiz Night kicked-off with the ever-challenging Higher or Lower round, then into Guess Who rounds, which saw Cuddles in Drag storm into an early lead, closely followed by Muppets! The teams had soon settled into their stride ...well all apart for the poor Zingzillas! The hilarious action continued into Dingbats Round, where some teams faired slightly better than others! Poor Tiggers struggled throughout, and rumour was that they were only here for the food and beer and it seems there may have been Velcro placed on the seats over at the Fuzzy Ducks table!
With Alison spurring her team onto victory ( not to mention the bribes!), the nerves flowed. Guess the Tune followed and yes this was even more difficult than last year ! The fast-paced and frantic final few rounds saw the lead change no fewer than three times and the Grand Finale was the Bridge Build that would determine the final result of the Interactive Quiz Night with all teams straining to cross the great divide. The Zingzillas continued their unfortunate run of form and finished well behind the other teams, picking up the Wooden Spoon for their crazy efforts on 2000 points. Consistency shone through, and Cuddles in Drag won with a massive 4200 points pushing through to victory with the winner's cup - oh and a tear jerking rendition of Never Gonna Give You Up!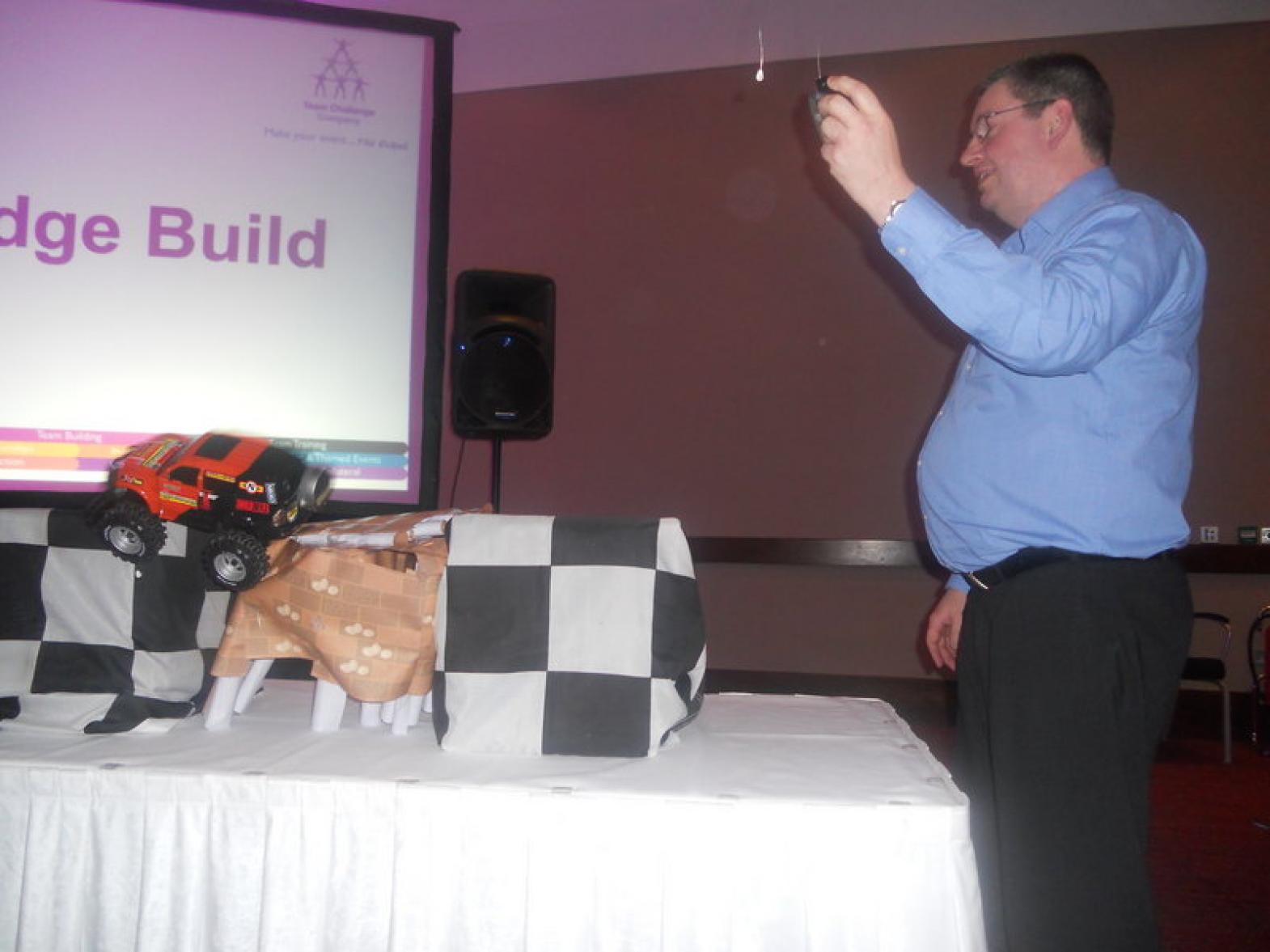 The Quiz Night had once again been a huge success for HFMA, with all in attendance thoroughly enjoying a hilarious evening of challenge and entertainment. A big shout out and thank-you must go to both Alison and Camilla for all the effort and hard-work that went in to making their event. such a memorable one, HFMA group were once again a true pleasure to work with, and we at Team Challenge Company hope to see you all and entertain you all again soon.