We hope this blog will bring back some great memories of your fantastic Generation Game Quiz Night. Check out all the photos from the afternoon, and don't forget to leave us a comment at the bottom of the page with some of your highlights and favourite moments!The SHS Offices in Belfast was the venue for SHS Group's Conference followed by an afternoon of fun and exciting entertainment. As the conference reached its half way point we stepped in to give a wee taster of what was in store for the afternoon ahead, with a quick fire round of Hit or Miss. I say quick fire, as after only 2 songs we made the executive decision to start again and put the first couple of songs down to 'practice.' A lack of Perry Como was blamed, but no name will be given to the complainer. Once everyone got the hang of it, it came down to a 4 person final, which was won superbly by Scott, a great effort and a happy man.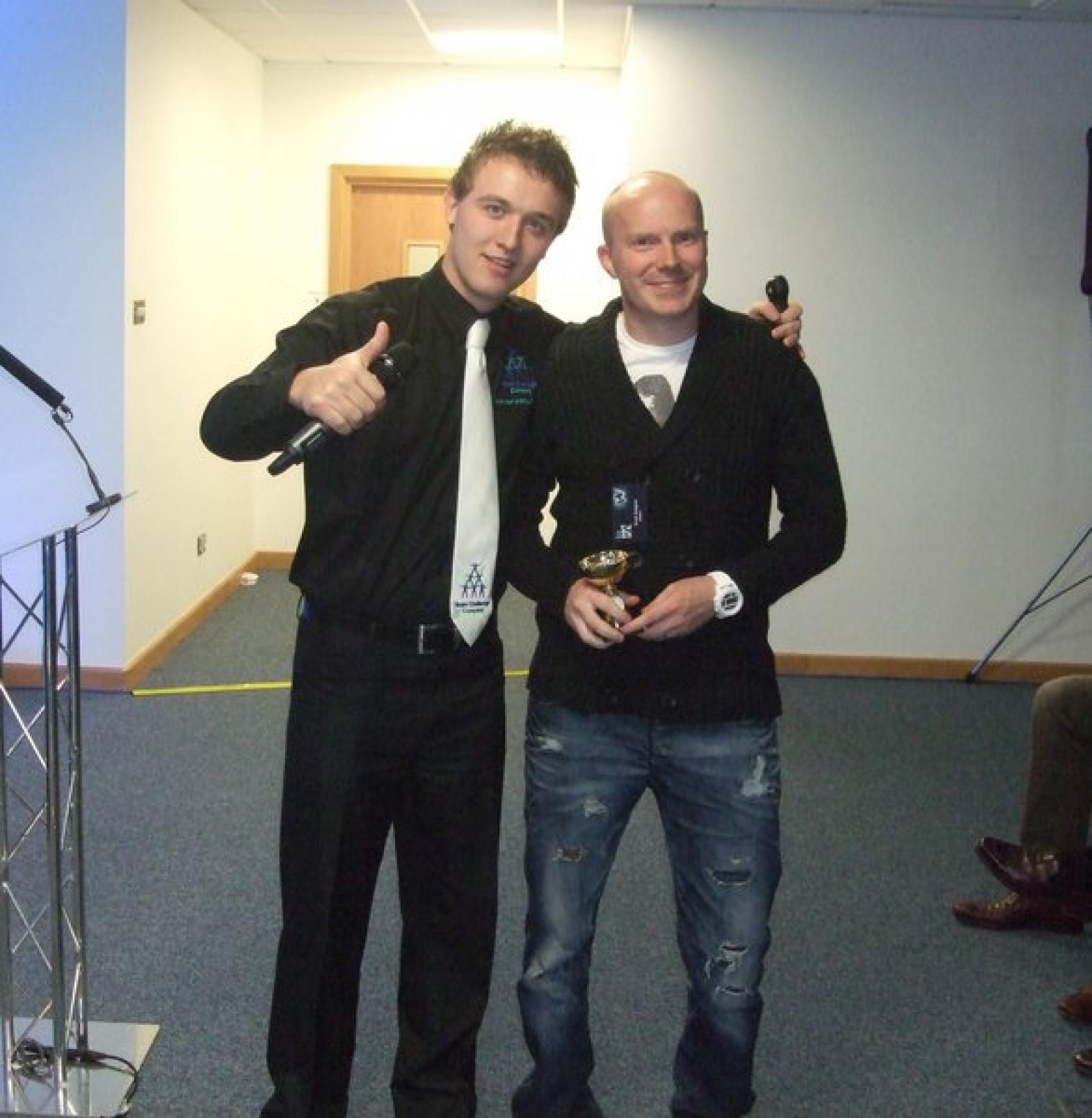 The main attraction kicked off after lunch, as the teams finally managed to get themselves sorted, confusion was afoot as the difficult team names 'team 1' and 'team 2' seemed to confuse some people! Once the teams were sorted, we kicked off with Balloon Tower; never before have so many people pumped so furiously at the same time. Some shady shenanigans from Team 1 saw them lag behind to finish in joint last place, with a fantastic effort from Team 9, lead by Marie, winning the round with a very impressive 64 inches. Who said size doesn't matter?!
Memory Test was next in our line up of rounds, a simple round of watching movie clips and then answering 10 questions about the content of the clips. Ordinarily 7 is considered to be a pretty low score, however, Team 10 may have us rewrite this rule, was this the fault of Bernard or Dermot? Followed by a round of Cake Decoration followed, and after some brilliantly decorated cakes, a rather rude effort from Team 9, again Marie, won the round with 'The Green Er*****n', cant repeat what his super power was!
The penultimate round was Giraffe Build. Some superb efforts some not so, Team 1, led by Arthur, managed to build what can only be described as a Snake, whereas Team 5, which included the mornings winner Scott were even worse, with what can only be described as a squashed Snake. Team 2 ran out winners in this round an unbelievable 81 inches, which had the girls in the team, especially Emma and Cheryl boasting about their build, it wasn't a green one but it was superb!The final round of game madness was a clown workshop challenge and what a bunch of clowns they were. Arthur found out he could juggle-nearly; Deborah made the worlds strangest looking balloon dog; and it turned out that no one could spin plates particularly well even Bernard, or was it Dermot.After all was said and done, and the smoke cleared on the room that was now a cacophony of chaos, balloons burst, inflated and dog shaped covering the floor, it was Team 2 who finally emerged as the victors and took home the Team Challenge Company Winner's Trophy. A brilliant day was had by all and we are already looking forward to the rematch in the near future.