The sun shone down upon the beautiful De Vere Sedgebrook Hall as the team from Spire Healthcare arrived for what promised to be a fabulous afternoon of Team Building fun in the shape of our unforgettable event. A sense of eager anticipation spread through the guests as they looked out across a sea of It's a Knockout activities, and we just couldn't wait to get started!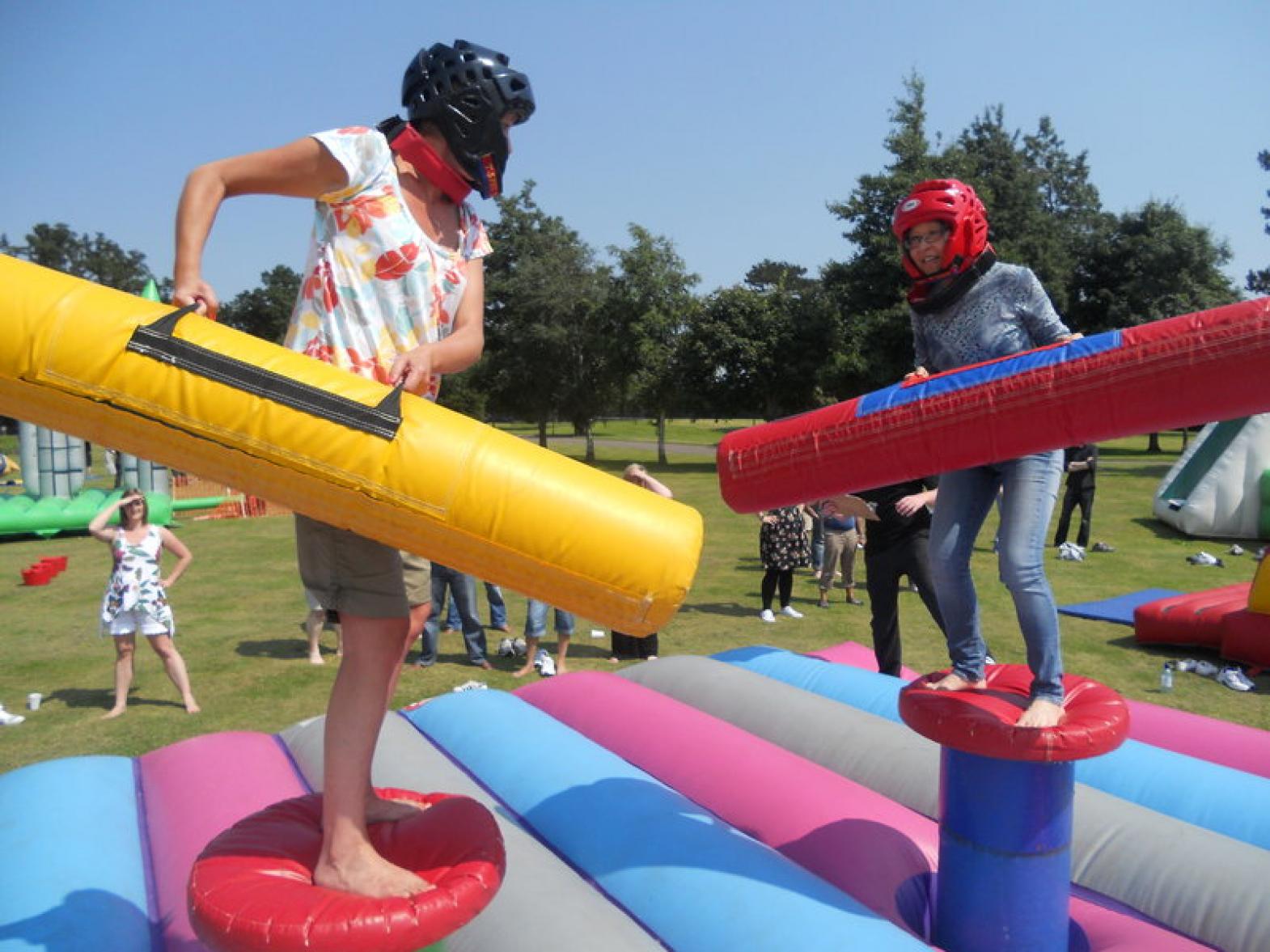 1st. Team 2 8400 points 2nd. Team 5 8200 points 3rd. Team 3 7700 points 4th. Team 6 7300 points 5th. Team 4 7100 points 6th. Team 1 6800 points
A massive congratulations to the mighty Team 2, who stepped up to claim the Trophy to the sound of rapturous applause. A fantastic afternoon of Team Building had been enjoyed by all in attendance, and we're sure there will be some fantastic memories for all guest sot look back on and smile. A big shout-out and thank-you to the wonderful Sarah, who did a brilliant job in organising everything so well. It was a pleasure to work with you and the rest of the team at Spire Healthcare, and we at Team Challenge Company very much look forward to the rematch!