Pittodrie House Hotel was the spectacular venue for Aker Solutions; It's a Knockout, outdoor team building, event! Four teams went head to head over the day on several different events to see who could win the coveted Team Challenge Company Winner's Trophy. The four teams on the day were simply, Blue, Yellow, Orange and Green! We kicked off our day with Caterpillar Run and despite a few overly dramatic falls from the Blue team they all made it in the end! Next up was the Sack Race and we didn't have to work hard to get two members of the Green team in the sack together! All the teams had an interesting jumping style which made it a close race right until the end.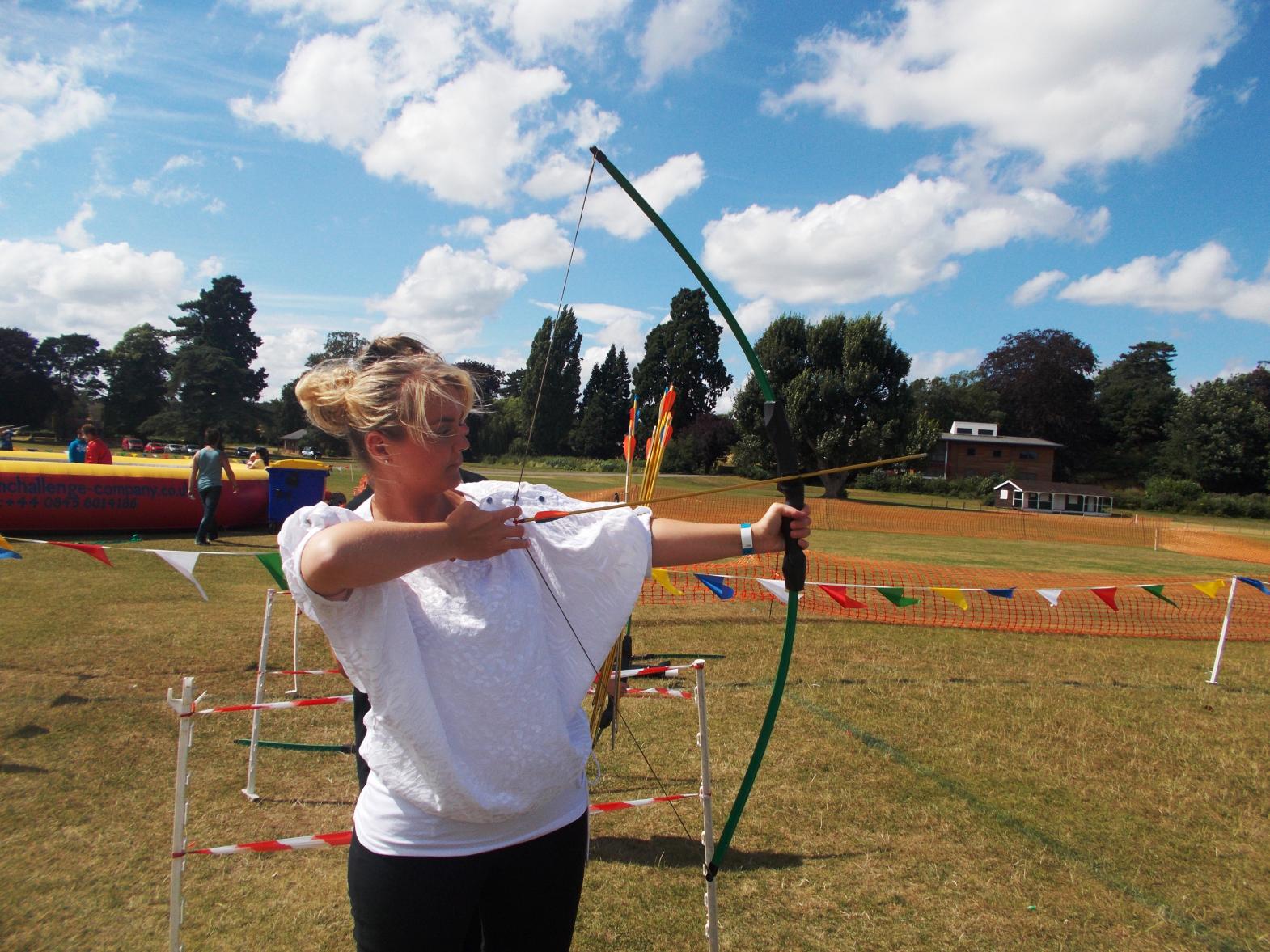 After the group races we moved onto some inflatable rotations starting off with the Bungee Run and Gladiator Duel, as always on the duel it turned more into a stress relief and not so much of a game. It was quite easy to pick out who the bosses were as they fell down onto the inflatable and once again one of the funniest moments of the day was watching peoples faces as the bungee cord grew tighter and tighter but big Simon made it look easy! Simon - King of the bungee!!! Next up was the Skis which confused more than one team who struggled to start but sooner or later (mostly later) they got the hang of it and all the teams managed to cross the finish line. Two teams then went head to head on the Wacky Wall where Douglas put in an astounding effort with several diving catches which really put the pressure on the other teams who put in the effort but nothing compared to Douglas.
Gold Rush was a challenge for some of the teams right through until the end with some teams only collecting a couple of balls! Clown Around seemed to be the peoples favourite with everyone giving it there all and getting nice and bubbly and although some of the words seemed slightly suspicious all the teams managed to get something together in the end. There was an amazing sense of child like enjoyment being emitted from people who had not been on a space hopper in years! In the end though there can be only one winner and of course one last place and today in last taking home the Team Challenge Company Wooden spoon was the Orange team! In 3rd place was the Blue team despite being the most dramatic. In second just missing out on the 1st was the Yellow team which of course means in first place taking home the fabulous Team Challenge Winner's Trophy was the Green team! A huge thank you to Jenny for organising a fantastic event enjoyed by all!!! See you next year!