The hottest day of the year was upon us as the group from Finning UK enjoyed their barbecue lunch followed by a fast paced and exciting afternoon of Team Building challenges. As the group filled up on burgers and beer we split the teams up and sent them off on the first of four rotations of the afternoon. While there may have been some reluctance at the beginning of the day it was with huge competitive spirit that the energy rose and the teams worked together and battled it out to be the best.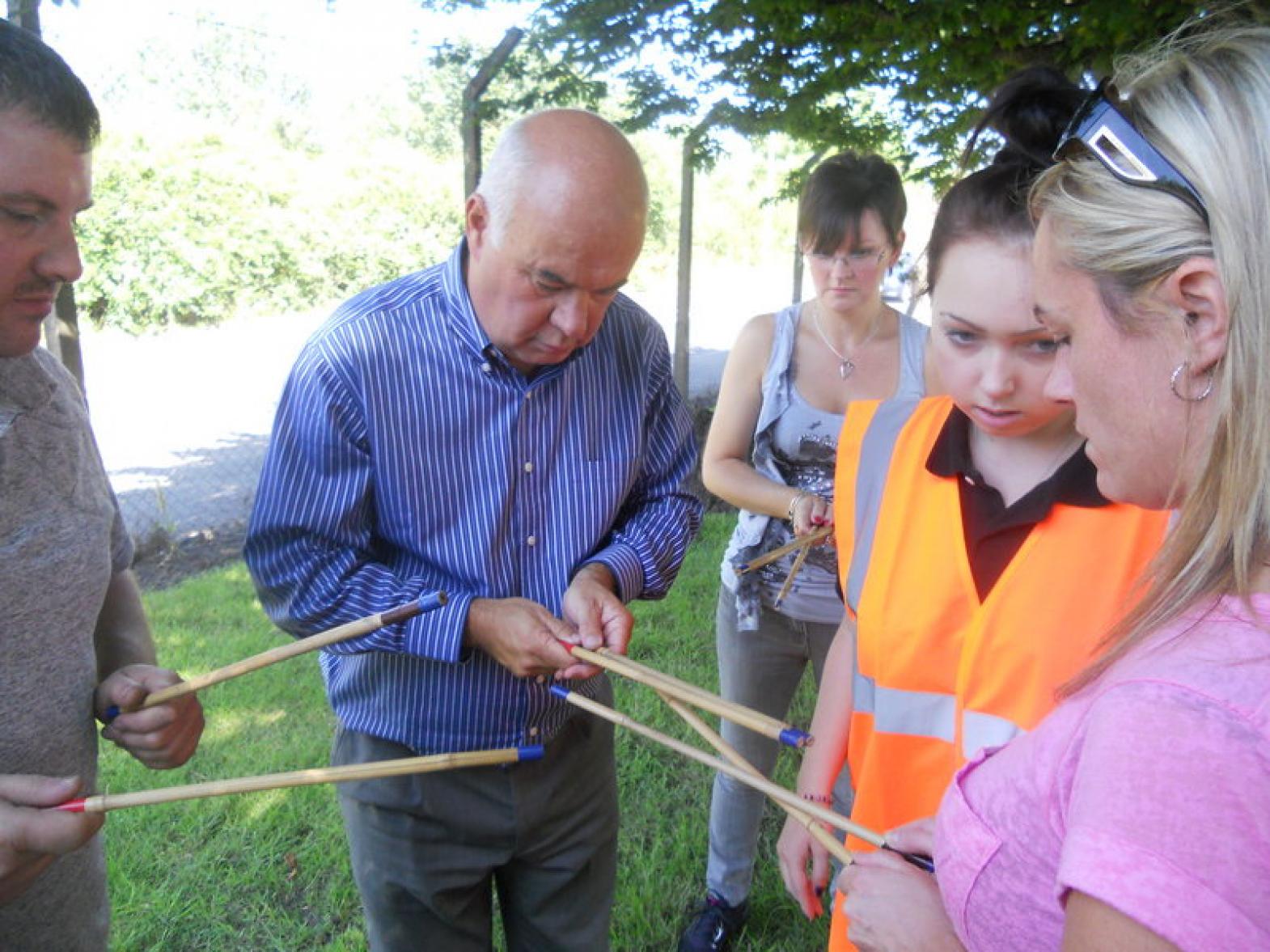 Over on the Stepping Stones the teams faced one of the most tricky challenges and several of the teams faced penalties early on but came back to a win. Alan in team 2 was hen pecked by the ladies in his team as Karen and the girls urged his pace on rather violently! Team 1 were among the top teams of the day here as Myra, Alastair and the team masterminded an incredible journey through the course. This team also did well over at Rolleball, thanks largely to John and his excess taping efforts! Think we now have a nationwide tape shortage haha!
Over at Casket Rescue Martin and the team were hard pushed to rescue their liquid and even thought Ian pushed them on could not quite make it to a win. At Bungee Run and Travel Ball the fun began as the teams enjoyed some Inflatable Fun to race to another win.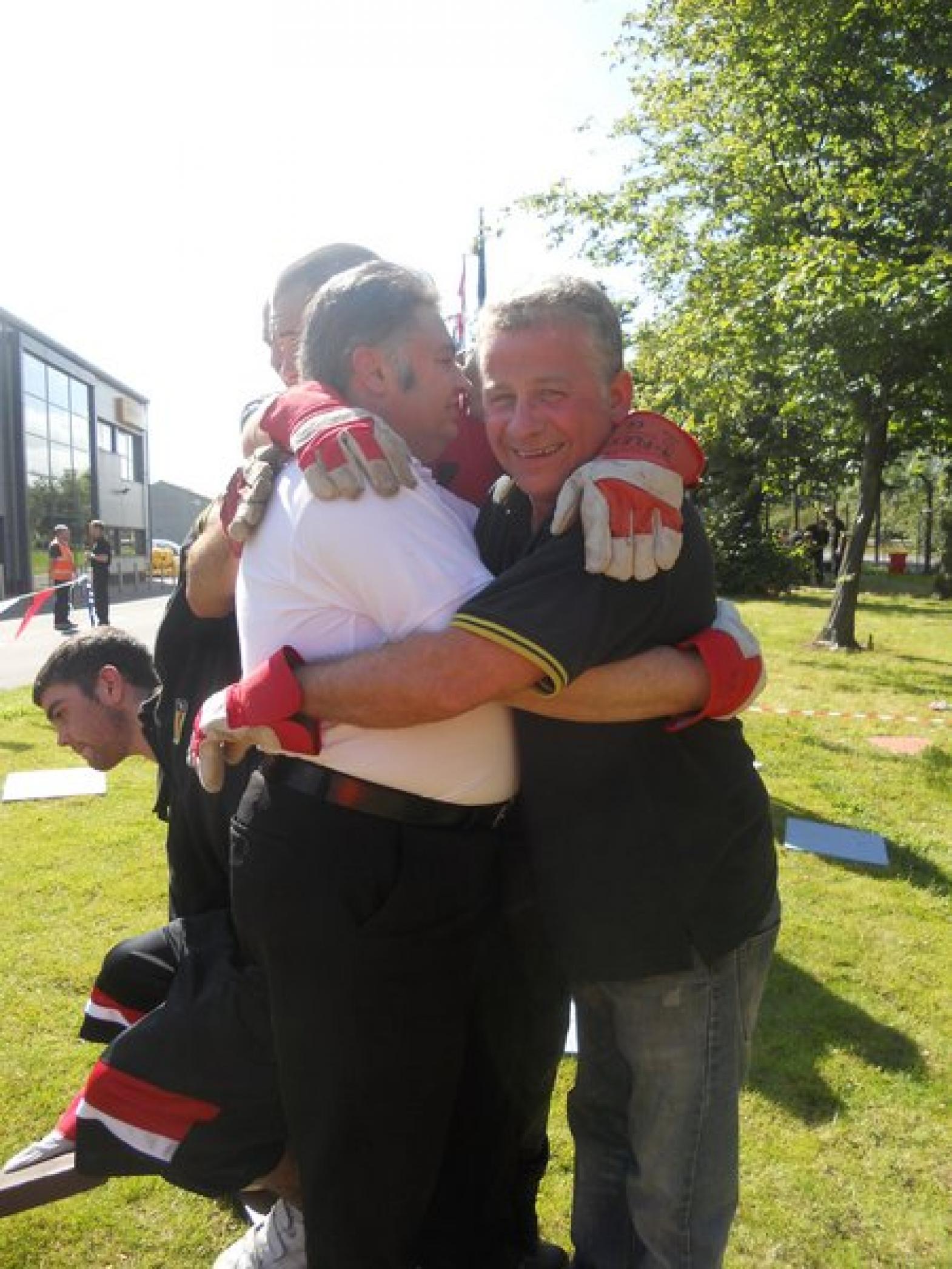 As the final challenge drew to a close it was time for a quick tally up of the scores. In the end there could be only one winner and that glorious title went to Team 7 taking home the Team Challenge Company Winner's Trophy. Before it was time to head off and soak up some more sun we all put our hands together with a huge thank you to Karen for all of her hard work in putting the afternoon together for our enjoyment. It was an absolute pleasure to work with you all and we very much look forward to meeting you all again.