The sun was shining on the group from Pharmaceutical Product Development as they arrived at the stunning Chatelherault Country Park for their annual Summer BBQ Extravaganza proving to us all the benefits of the naked sun dance! Welcomed through registration to an activity wristband keepsake as well as a delightful lunch bag it was time to explore the world of Inflatable Fun and Target Zone entertainment that we had in store for the guests as part of their Corporate Family Fun Day Afternoon.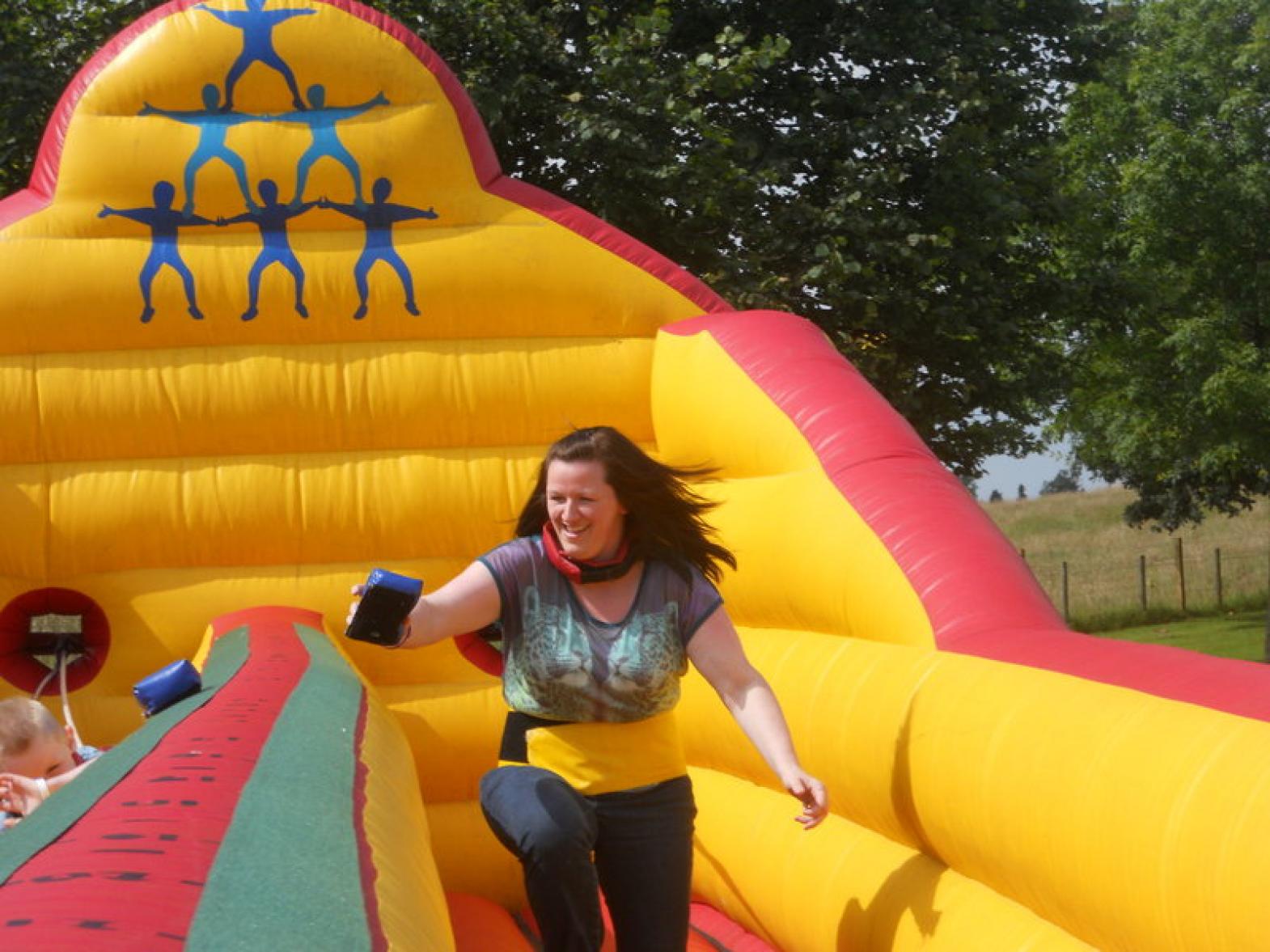 From our brand new and exciting Barfly to some of our more classic offerings in the way of Bouncy Castles and Ball Pools, there was so much on offer for the kids and adults alike, not to mention the opportunity to explore the house and enjoy the picnic lunch on the lawn. The entire afternoon saw fun from start to finish and had us set for the competitions, the first of which was on the Bucking Bronco! The first of our Andy's - Mr Tickle struggled to get on and lasted a record 1 second while our second Andy took the crown becoming the first of our Gold Medal Winners with a whopping 25 seconds as we went from one extreme to the other!
Over on the Laser Clay Pigeon Shooting we had a fast and furious battle as the ten clays flew one after the other and it was up to Gavin to fly the flag for our talented shooters as our second Gold Medal Winner with three fastest shots in a row! Our third and final competition was upon the Archery as we battles it out to discover our very own Robin Hood or Maid Marion and while the ladies proved to be a dab hand in the first round it was up to Stephen to show off his skills and take the top spot and his very own medal.
As the afternoon drew to a close it was time for the kids and adults races to win some yummy sweetie prizes before grabbing our sun hats and sun cream to head off home. Huge shout out went out to Paula, June and the rest of the social committee for their hard work in putting the afternoon together for everyone's enjoyment. We very much look forward to next year.