The magnificent Lough Erne Resort and Spa, County Fermanagh, was the latest unique venue to host one of Team Challenge Company's Indoor Team Building Activities the Generation Game - Knockout with around 9 couples from the famous Henderson Group. This was leg 2 of the Northern Irish Roadshow, with the Pressure Zone making an appearance the previous night on Lusty Beg Island for the full team.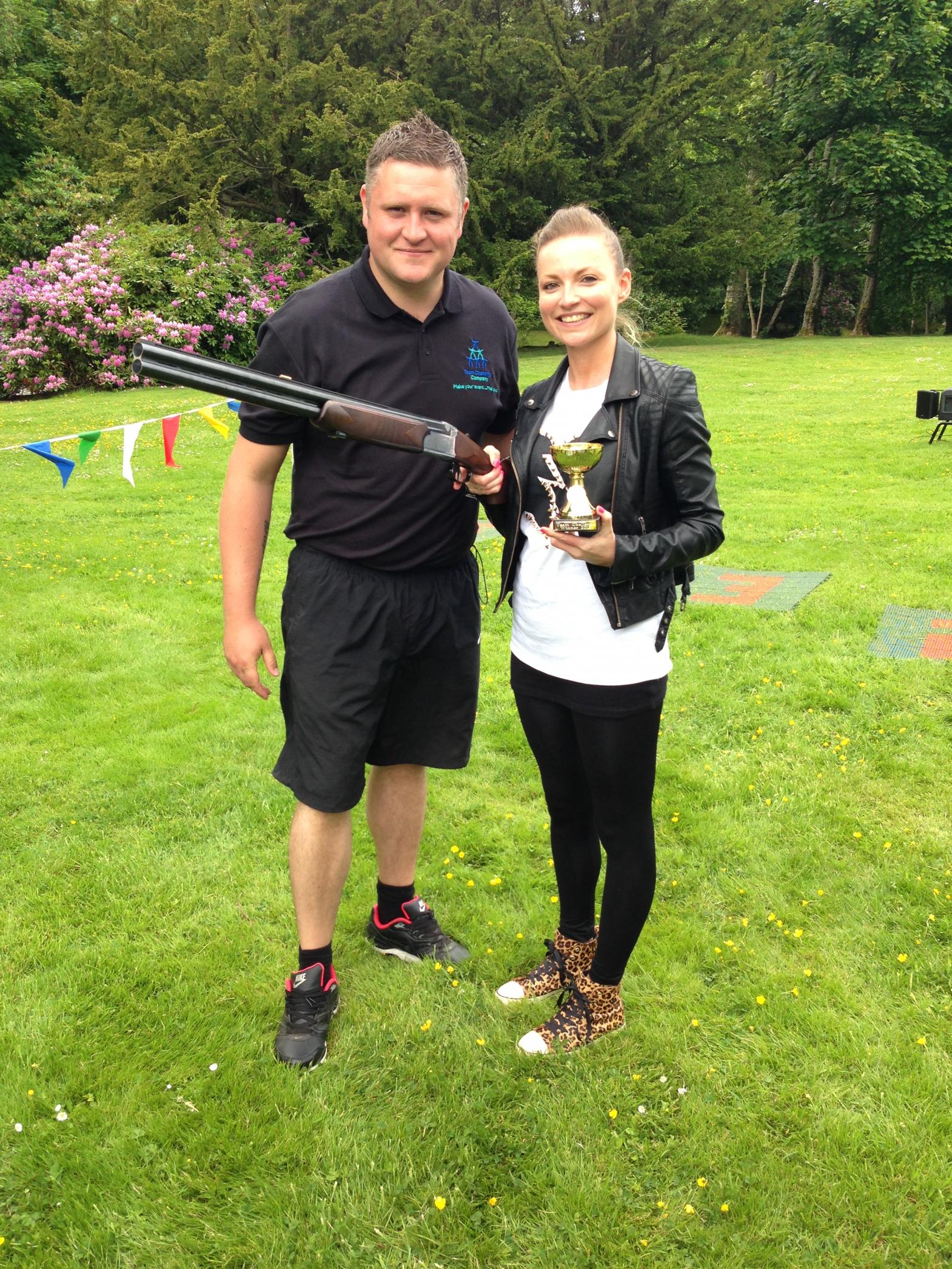 Tonight's Generation Game was certainly dog eat dog as couples were eliminated at the end of each round on the way to the grand final. Husband and wife were immediately thrown in at the deep end with our first frenetic, fast paced activity: Potato Peel. Couples competed head to head to win their safe passage through to the next round of the play. Very simple game this one - 3 potatoes must be peeled completely by the pairing using only one potato peeler between them. After some borderline Domestics, a lot of shouting and a great deal of fun, 6 couples secured their safe passage to the next round. 4 couples were left cleaning up their potato peels along with their shattered dreams of walking away with the Team Challenge Company Trophy. Martin and Judith's potatoes in particular looking like they had been peeled with a machete as opposed to the normal potato peeler!
Next up for the 6 remaining couples was cake decoration. Again head to head, 4 couples were to be eliminated after this round. The stakes were high as everyone conversed on their own particular superhero cakes. After some fabulous designs which included Leonardo the Teenage mutant ninja turtle, Mr Spar and a cake which depicted Kermit the Frogs demise..(dont ask!) The eventual winners of the round were Bananaman and Chairman who progressed to the final. The final round was the generation mix, where one slip up could cost your couple the game. After a barrage of fridge freezers, mountain bikes and £500 cash, it came down to Neil and Sam fighting it out head to head in the tie breaker round. It was a game of hit or miss which eventually separated these fine Generation Game warriors! At the 12th hour it was Neil who pipped Sam at the post with what he called 'superior musical knowledge'. He scooped the Trophy for him and Claire, an excellent keepsake for the night. Their had to be a loser as well though, unfortunately that went to Martin an Judith, the wooden spoon being their prize. A fun filled entertaining night with some great people made this night very special. Thanks to Sam and Bronagh who helped everything run so smoothly across the 2 days.