It was a beautifully clear Autumn evening, and both Team Challenge Company and Mercure Ardoe House Hotel were set and ready for the highly anticipated arrival of the Hallowe'en guests from Technip! The guests arrived in eager excitement, as they entered through the fabulous Haunted House to be met by some of or Hallowe'en Characters, who were sure to provide plenty of entertainment (and the odd fright!) throughout the fabulous evening of fun that lay ahead.
With all our guests securely in the room, which was full of wonderful Hallowe'en Theming and fun-filled games as far as the eye could see, the TCC crew kicked the the night of Evening Entertainment into action, as Chewbacca lead the kids party games the only way he knows how...full of energy! The guests proved sensational at Hallowe'en Statues, and even better at Feed the Pumpkin, which was perhaps the biggest hit on the night, whilst all the while the excitement continued to grow for the highlight of the evening...the FIREWORKS!
Our wonderful guests gathered outside as the countdown to lift-off began, and the incredible 20-minute Firework Display did not disappoint! There was shrieks of laughter and joy from all those who watched on, as the night sky was set alight with pure magic! As the Fireworks came to a close, we all moved by inside for some more fun-filled Entertainment, with Apple Bobbing, the CHA CHA SLIDE, and of course, the Fancy Dress Parade. Everybody looked so amazing, it was difficult to pick a winner, all our guests all looked amazing and put in a huge effort with their costumes. There were, however, two wonderful winners - namely The Mummy Bride and the mighty Captain America - congratulations!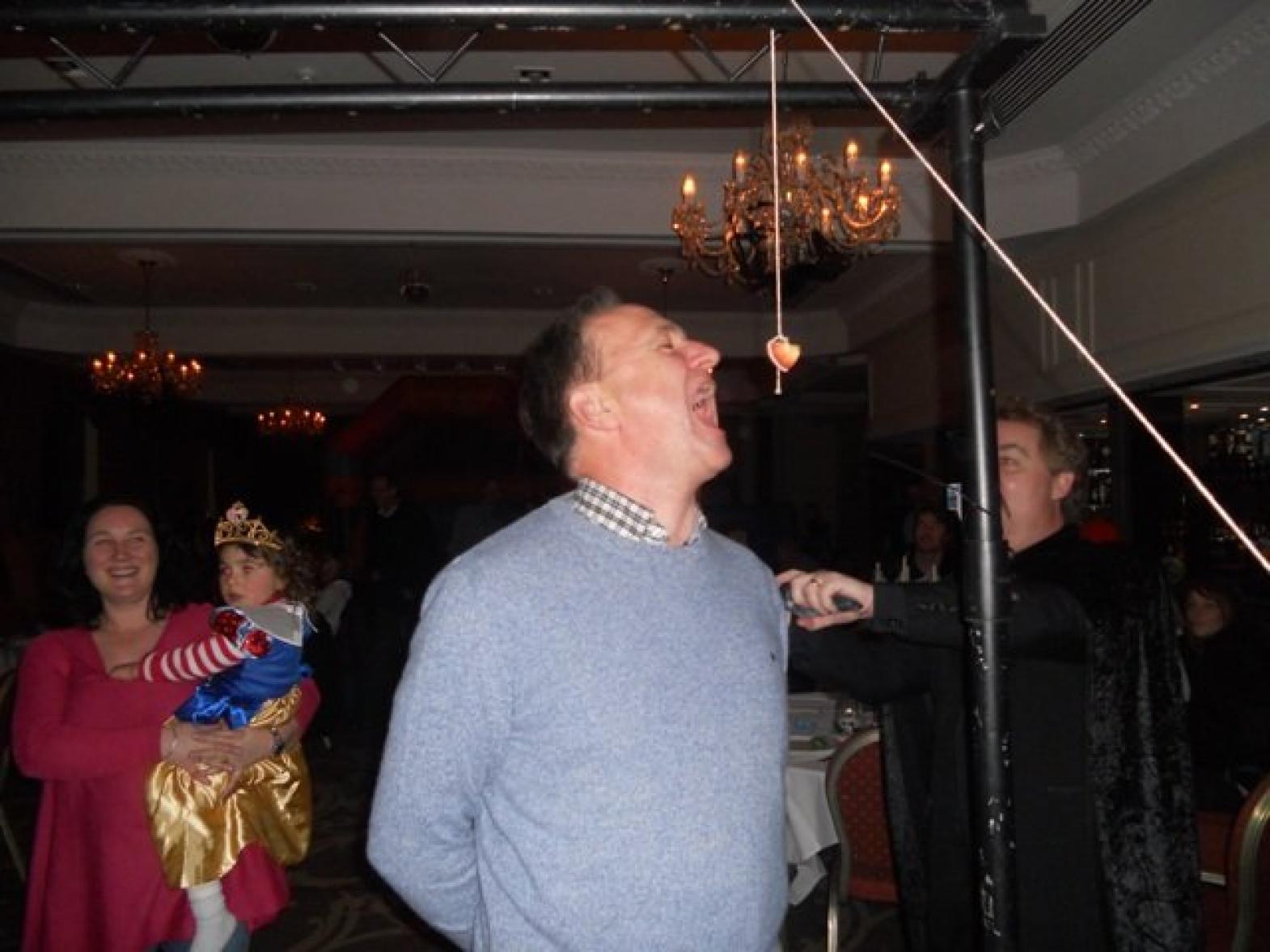 As the guests departed for the night, it was clear that all had enjoyed a fabulous night of Hallowe'en Themed Evening Entertainment, as all left with big smiles on their faces! A big shout out and thank you must go to Scott and Stephanie for all their hard work in making the night such a great success! We hope you all had a brilliant time, and we look forward to seeing you all again next year, we're sure there will be even better Hallowe'en Costumes on show!