The Barcelo Carlton Hotel in Edinburgh was the setting for this Evening of Scottish Themed Interactive Quiz Night Entertainment for the team from Heineken. The night kicked off with a bang with the Hit or Miss round that proved a hige success for Team Scheme and had everyone in stitches and raring to go for the rest of the quiz.

The Geographical knowledge of some teams shined through and Guess What and Where was the round that most teams saw fit to play their Team mascot with double points up for grabs. The Movie rounds proved to be a little more difficult for some with a score of only 20 points for Lady Gaga's Posse while the Sixy Squirrels and the oringially named Team Five (a name only marginally less creative than Team 3 minus 2!) shot up the leaderboard with well played Mascots.
The Interactive Balloon Tower round had the room in chaos as the teams raced to build the tallest tower. Competition was huge as the teams went to desperate lengths of sabbotage in order to win. It was Helen's Heroes who took the top spot with a whopping 66" while the tiddlers of the group were Emma and the Diamond's whose cries for a little blue pill were heard upon announcement of their disappointing 19"!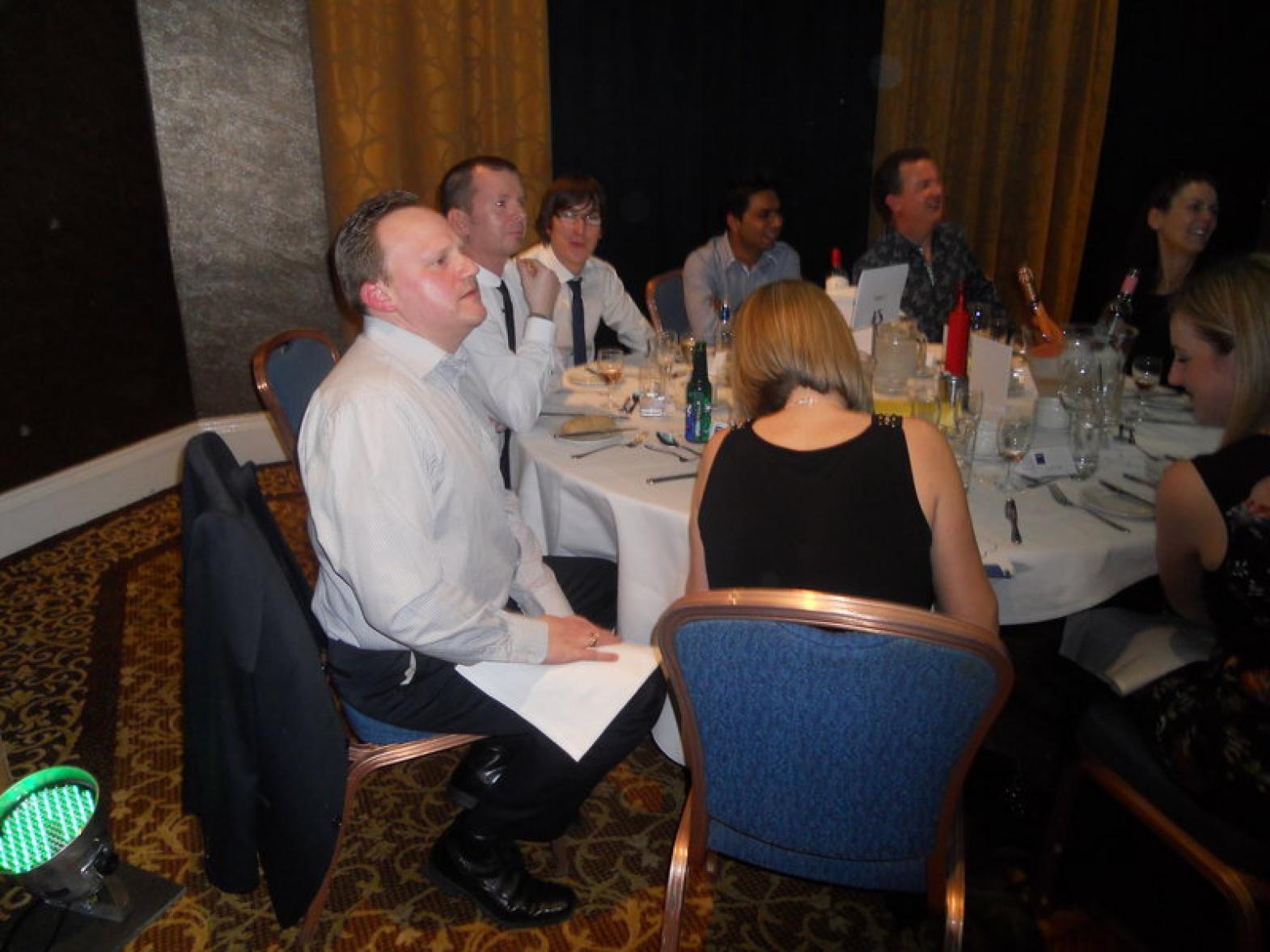 After a few words of thanks from Kath the top three teams progressed into the Haggis Dash finale which was a very, very close run thing involving lots of screams, stuffing haggis' and maybe even some cheating! In the end it was Helen's Heroes whose wrist actio saw them come in first place and took home the Team Challenge Company Trophy while Drink's First and the Jellystone Hillbillies just missed out. In last place of the night taking home the Wooden Spoon after a valiant effort was was Pooh Bare. See here for more quizzes as part of our long list of evening entertainment ideas!
It was then time for the dance floor to be filled as we rounded off the night with some traditional Scottish Ceilidh dancing as well as a disco. Everyone was up having a dance and the Loch Lomond Finale was quite something to behold-we must check the dancefloor is still standing! All in all it was an absolutely brilliant evening full of laughter and fun. It takes a lot of effort to make these nights happen so a hige shout out must go to Helen for allof her hard work-she put so much effort in her team came first! We look forward to the next time we have the pleasure of your company.