It was a beautiful day as the group arrived at the stunning Macdonald Hotel Inchyra Grange in Falkirk for an afternoon of truly wild, wet and wacky It's a Knockout Team Building Entertainment. The group were already in their teams and raring to go as they approached the start line for the first of the days Knockout Races; the Caterpillar race. This race certainly had teams in a spin as they were furiously racing each other in order to begin the day with some mega points in the bag.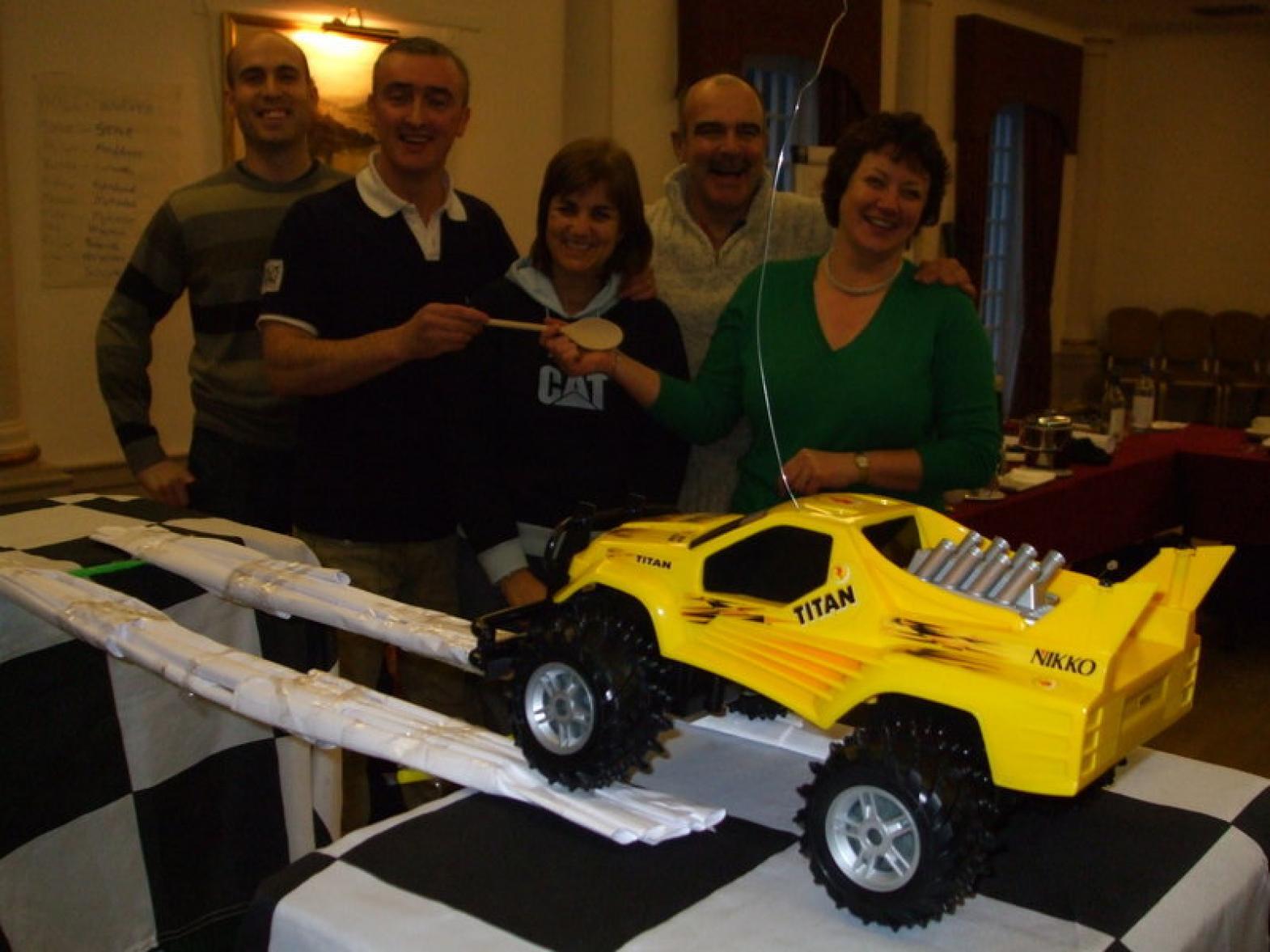 Over in the Inflatable Fun Zone teams competed head to head at various exciting Inflatable Activites from Gladiator Duel and the Bucking Bronco to the Bungee Run and Sumo Suits. Hayley was far more interested in keeping her hair pert for the evening ahead than fighting hard for her team while Nicki and Amy had some sibling rivalry they wanted to battle out for the glory of their teams.
Human Table Football was the last of the Inflatable Fun as teams competed in a tournament to gain even more points in their pursuit to become top of the leaderboard. There was lots of hilarity in these matches as the drinks were flowing and the skill on display was sadly negligible. Even the gents didnt seem to have any serious ball skills to offer up, although that's nothing compared to Marie having to borrow a pair of shoes because she and her opponent were sharing a pair for the day!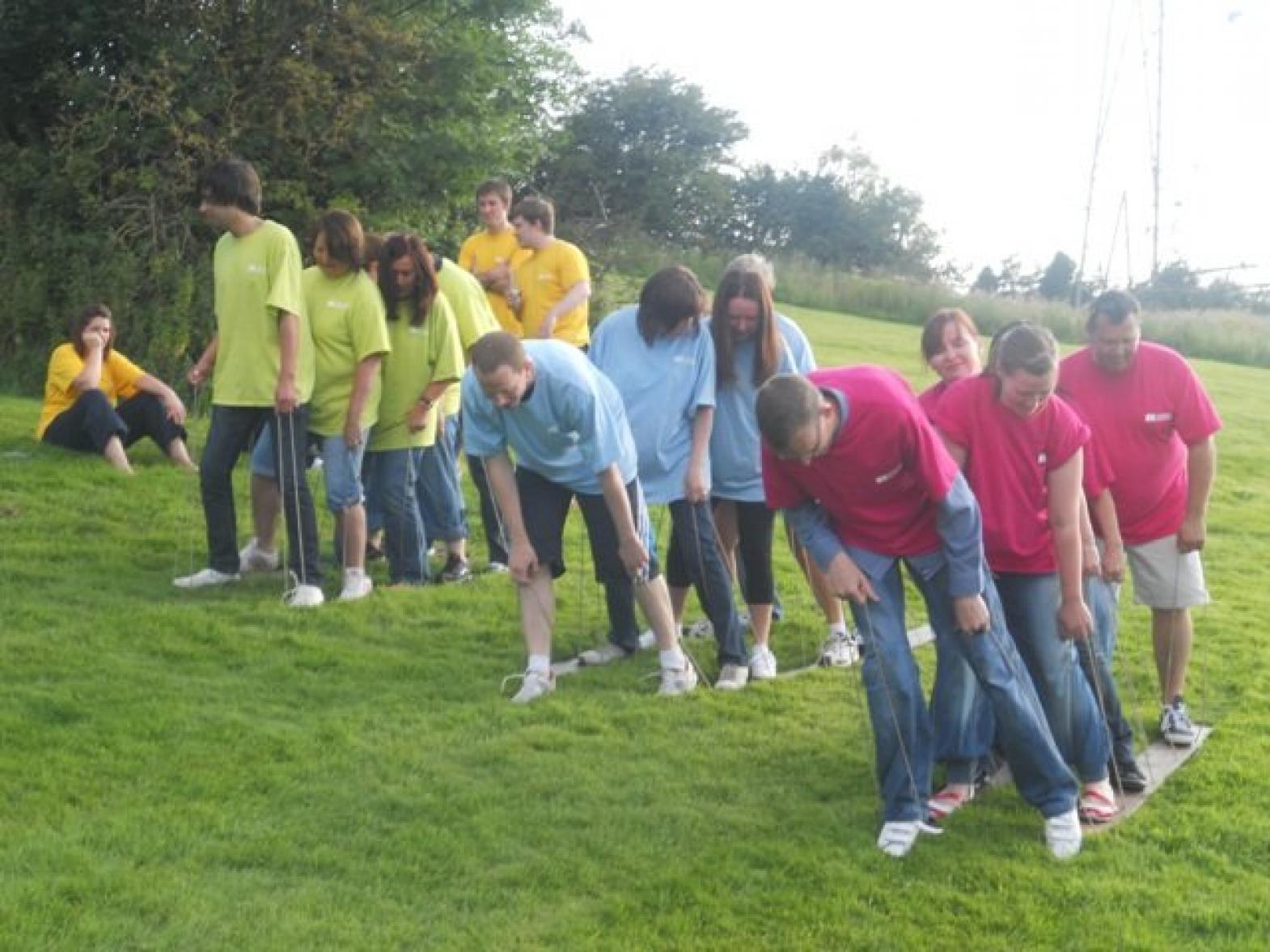 The last of the Team Building It's a Knockout races were up and proved to be the finl cances for the accumulation of points. The Sponge Fling proved to be a favourite with Barry who got so excited during his time in the washing machine that he left his glasses deep in the foam. Obsacle skis and Assault Course showed how difficult it is for some to tell their left from their right.
As the end of the afternoon drew near it was close at the top as the Green team put up a good fight but it was the Yellows who took the top prize and were crowned the Team Challenge Company Winners Trophy followed by the Green team, Pink team and Lime Greens respectively. It was the Blue Team who brought up the rear and were delighted to take home the Wooden Spoon. Such a fantastic afternoon could not have been enjoyed by the teams without all the hard work of Amanda and her team so a massive shout out to them. We hope to see you all again in the future for more hilarious fun.