After a great day of meetings the group from Barclays were treated to Team Building with Team Challenge Company at the Dockland Sailing Center in London. Everyone was eager to start after we delivered the brief out and split the teams up into; 'Barry's Baddest', 'Too Much Talent', 'Nimbus Numpty's' and 'Micky Mouse Destroyers'.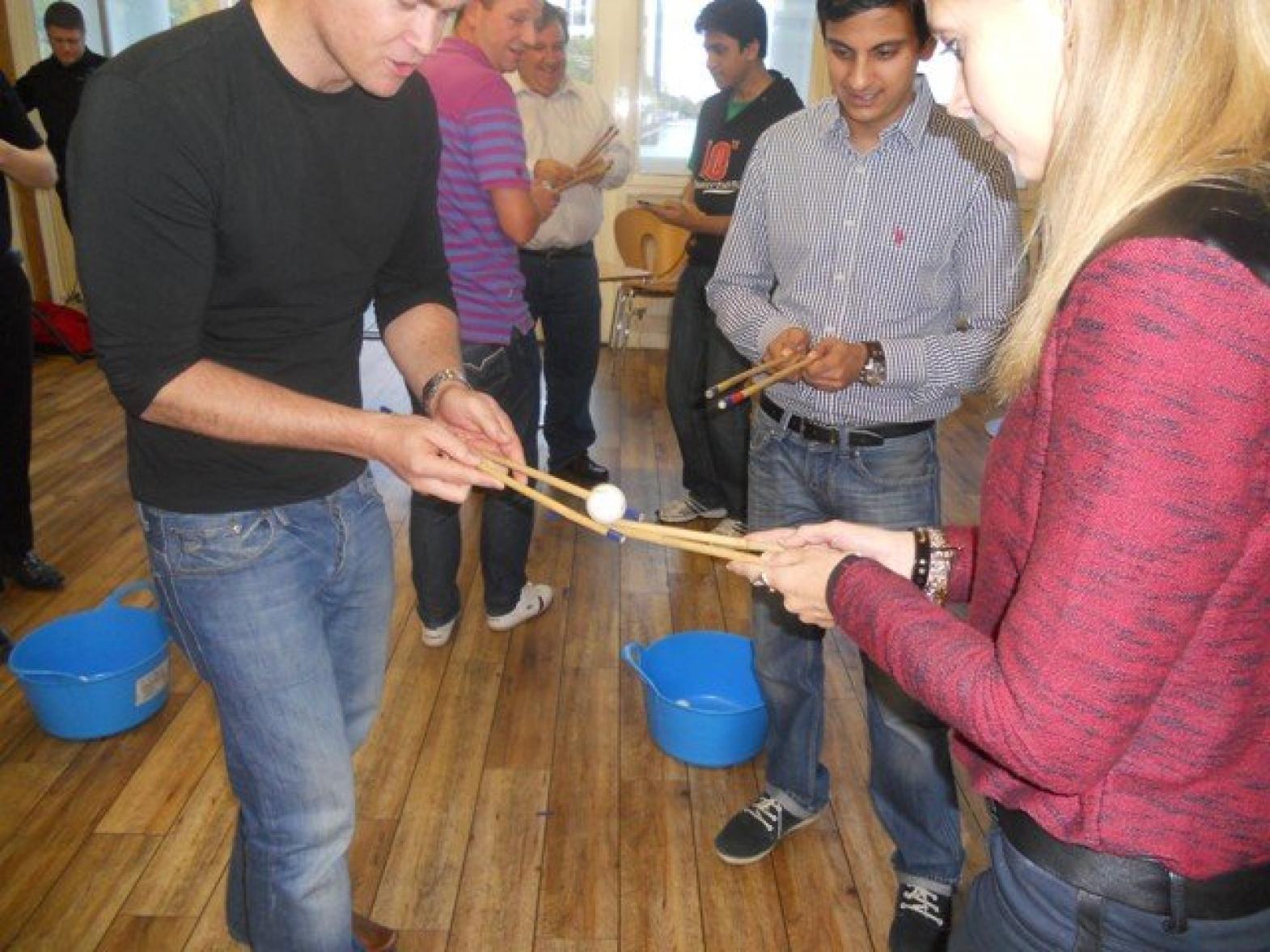 The games that we had set up for the team were Travel Ball, Crane Construction, Blind Mans Buff and Archway Contract. The first activity was Travel Ball, the teams got off to a ropey start then all of a sudden Team 'Too Much Talent' showed they do have too much talent and gelled together and was off to a flyer and won.
Next up was Crane Construction some teams didn't like the look of this game but they came good for the lift with only 'Barry's Baddest' and 'Nimbus Numpty's' to lift the big weight off the ground oh and some one had to cheat and it was 'Micky Mouse Destroyers' trying to lift the weight with their foot. The scores were tight when it came to the last Team Building activity Archway Contract, everyon kept their head down, but my god 'Barrys baddest' were like a German pit stop team it was up in 9 minutes great work team.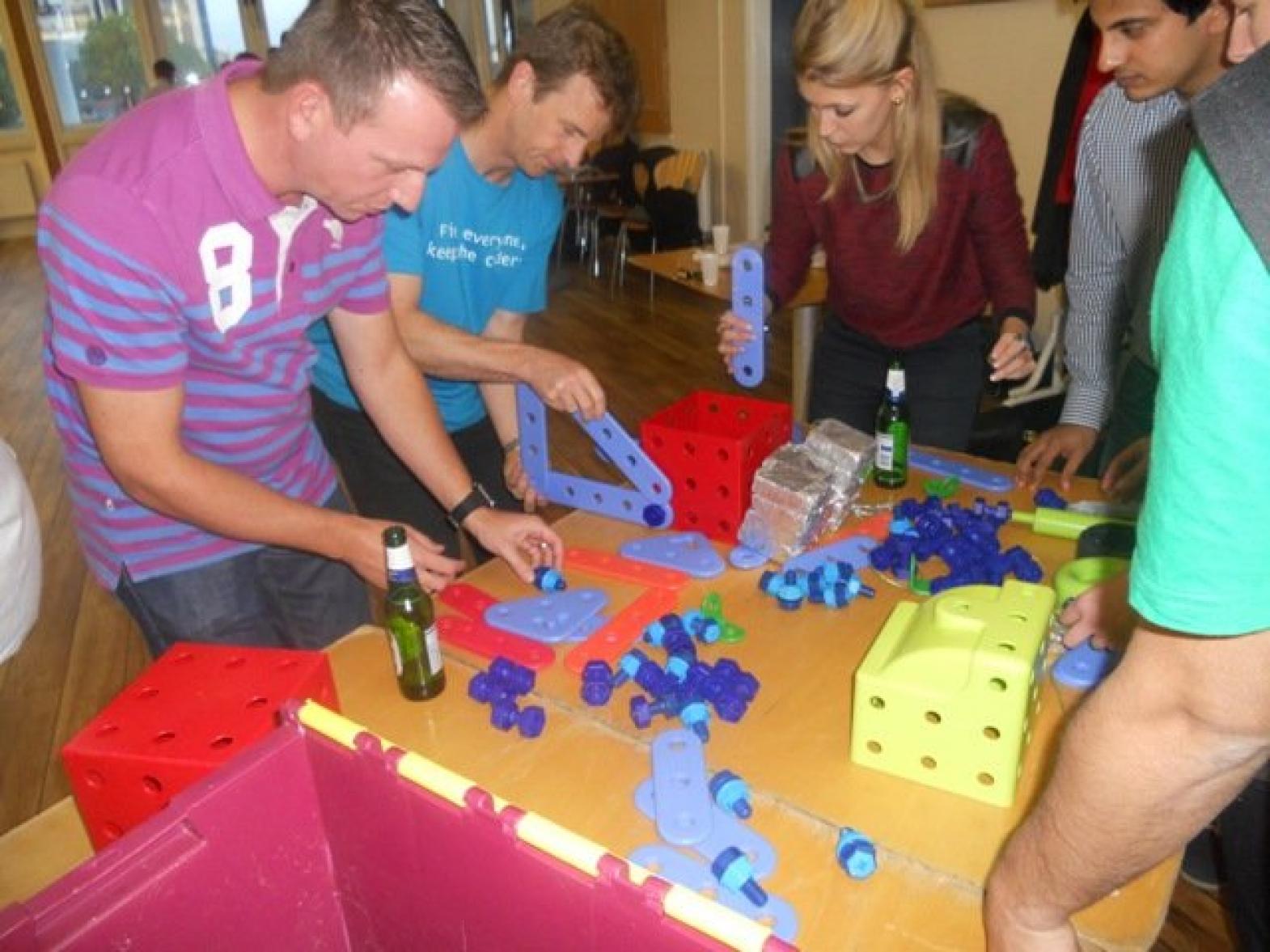 The final scores were in, checked and re-checked but in last place the losers were 'Micky Mouse Destroyers' with 2700 points in 3rd was no talent oh I mean 'Too Much Talent' with 2800 points. In 2nd place was 'Nimbus Numpty's' with 3300 points unlucky but in first place taking home the much coveted trophy with a score of 3600 goes to 'Barrys baddest'. A big thanks to Karen to putting this day together, hope to see you soon.