The Aberdeen Exhibition Centre was the setting for this Evening of The Qube Extravaganza for 1300 guests as part of an entire evening of Burn's Night Celebrations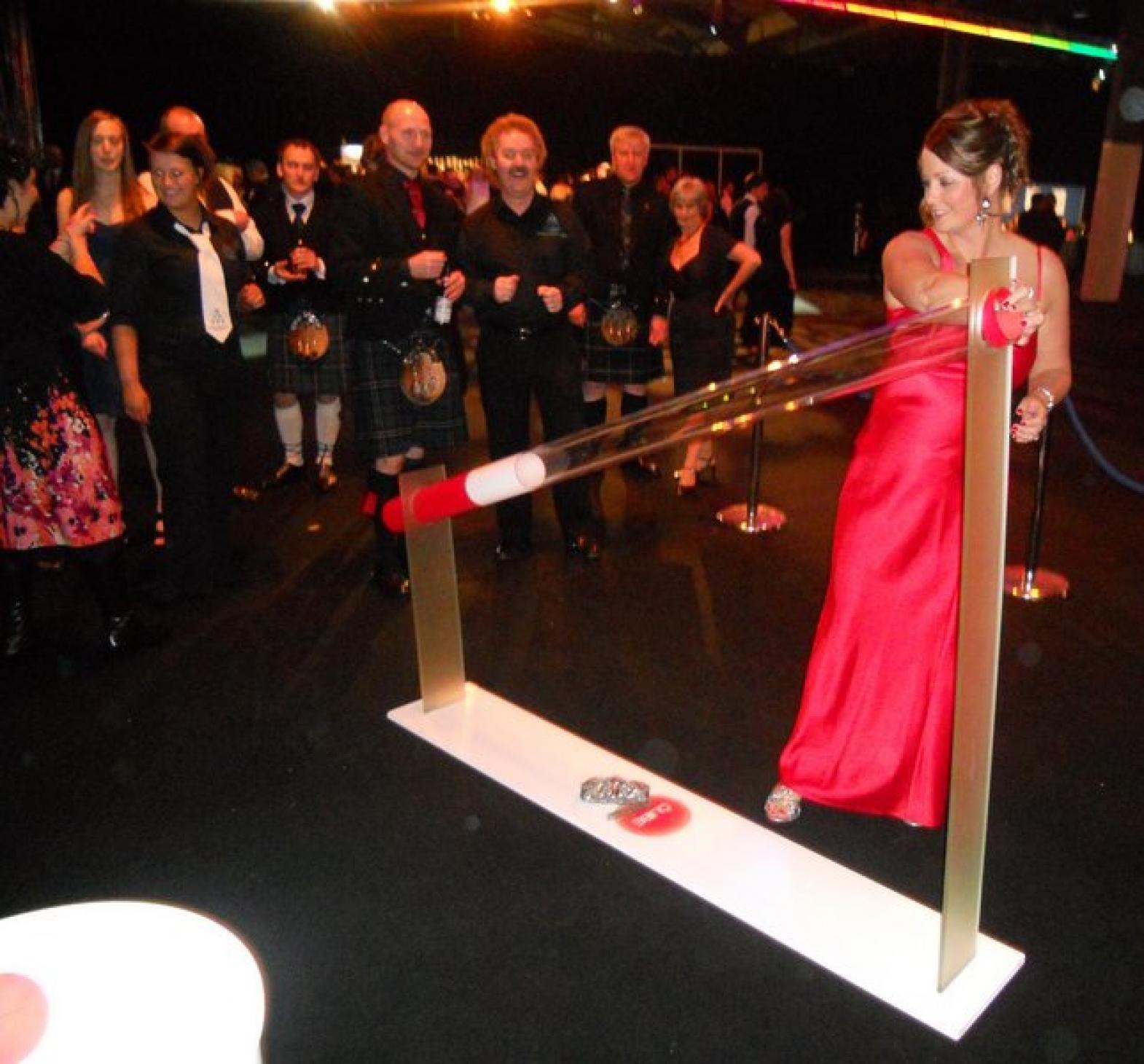 Throughout the Evening Entertainment the guests had the chance to try their hand at the various games on offer in order to get in some valuable practise before the big competition time.In The Qube Gradient and Drop Shot proved to be the most difficult of the challenges on offer with very few managing to complete them within four lives.
Rebound and Hole in One were the other two of The Qube challenges for the guests to get to grips with and we had marginally more success on those although several attempts were required by most! It has to be said though there were several blessed with the support of Lady Luck as they landed it in their very first attempt! Nice work!