Team Challenge Company had the great pleasure of delivering a two-day Health and Safety team building workshop for AG Barr, working specifically with the Driving Team as part of the launch of a brand new health & safety initiative right across AG Barr premises in Scotland.
The workshops focused on providing an experiential and exciting session to help the delegates re-focus and re-engage with the current health and safety practices and procedures in place at AG Barr, and to help the employees understand that by taking just a short while to remember these procedures whilst in the working environment can greatly increase the likelihood of getting home safe at the end of every shift.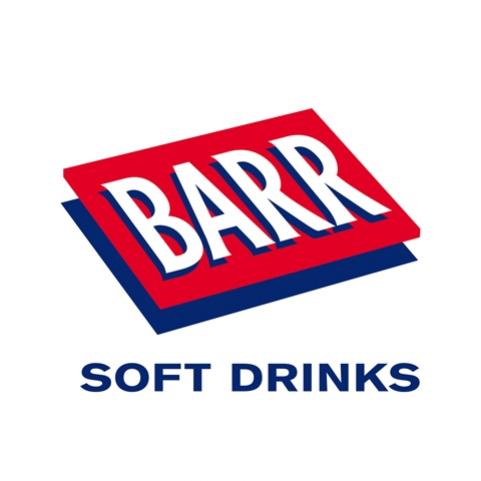 These team building workshops saw teams take part in various experiential exercises that in some way re-created potential health and safety situations that the delegates would come across in their daily working lives. The first of these tasks was Spider's Web, where teams would have to work closely together to strategize and plan their way through a complex maze without ever touching the emergency barrier tape. Any time a team member came into contact with the tape, it was to be treated as if an accident had occurred at work, and as such, teams were particularly diligent to plan and work safely together to ensure the safety of the entire team was maintained at all times. Of course, some teams performed a little better than others (it proved particularly challenging in the early part of each day), but as teams picked up tips from various teams around taking part in other challenges, it really helped in ensuring safe, successful completion of the Spider's Web Challenge.
Our Drum Bridge and Casket Rescue Challenges were also utilised across the 2 days, with specific focus given to management of risk in these scenarios. Again, as our knowledge sharing circles allowed for individuals and teams to contribute their learning's from each task and pass these on to other team members, some fantastic results were displayed across these challenges. We had some fantastic 'Out of the Box' thinking from numerous teams which really added to the day, and ensured a fun and engaging experience for all.
Our final Health and Safety Challenge across the two days was String Test, where teams would make their way around a challenging obstacle course whilst blindfolded, with only each other to rely on and lead the way safely throughout the wooded area. Again, this challenge focused on delegates performing constant, quick and effective risk assessments, just as they would be required to do in their daily working environment. Being able to draw parallels with the health and safety challenges that were experienced at work really helped the teams understand and engage with the various health and safety procedures that were employed at AG Barr, and as the workshops went on, there was a clear understanding amongst the groups on how effective these procedures were in maintaining an excellent health and safety record within the business.
As each day came to a close and we wrapped up on the health and safety level, it was evident that everybody had really gained something valuable from the course to take back into the workplace. There was also a realisation that no matter how good procedures were, safety could only be ensured by the people within the workplace following and using these procedures correctly, and indeed improving upon them where possible. Each day was finished with a bit of light hearted team building entertainment in the shape of our Bridge Build task, which went down a storm and was followed by rapturous applause as team after team tried to drive their little remote control truck across their bridge…with varying levels of success!!!
All in all, a fantastic couple of days had been thoroughly enjoyed by all, and the re-focus on the AG Barr Health & Safety Procedures through our workshop sessions had been hailed as a great success. We wish all team members at AG Barr continued success and safety at work, and that all get home to their friends and family safely every day after work.