What an exciting first day back it was for the senior pupils of Sir Henry-Floyd Grammar School. Nothing like some team work to dust away the summer cobwebs after 12 weeks off.The pupils were split into 28 teams, all battling it out for the glorious Its a Knockout Trophy, putting their skills, strength and teamwork to the test.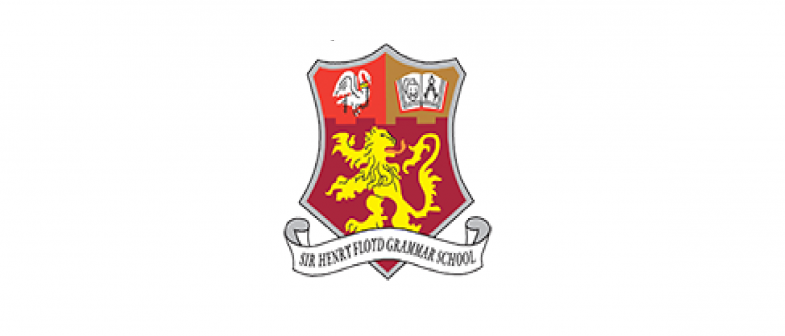 Teams over at the bridge build had to work together to come up with a strong design and construct a bridge with limited materials that would with stand our Monster Truck! Very creative designs were made and I think we may have some engineers in the making!
On our inflatables the teams went head to head on the Gladiator Duel, battling to knock each other off, whilst also trying to keep their balance, in order to claim the points for their team. Over at the 2 Lane Bungee Run the basketballs were flying all over the place as the teams tried to score as many baskets as they could in the time given to put themselves in the lead.

Moving onto challenges that required skill, patience and team work, we had Interlocker and Nasa Challenge. There were a few teams successful at building our Interlocker, however I feel they may need some more training before heading of to the Moon! While all this was going on we had teams playing at the Inflatable Human Table Football, competition was certainly intense here and there was some serious business here! Anyone would think Ayelsbury F.C were playing!
The teams were certainly tired out after joining Dylan in centre field, where they endured a grueling 3 minute warm up to get them ready and amped up before jumping on their skis and racing across the field! Teamwork was definitely required for this task or the ski's were going nowhere!

After everyone's hard work it was Team 18 that claimed victory, winning the glorious Team Challenge Company Winner's trophy! All the pupils worked very well together and it was a pleasure to be able welcome them back to school after the summer!
Little did they know the fun was not over… we blew up the assault course for them all to have a last burst of fun before they left. A special surprise lurked inside though, as the team were hiding with water pistols awaiting their first target! All students left in great spirits, with a big smile and very wet clothes!