The time of year has come around again for the Wood Group Kenny Summer Corporate BBQ Fun Day, with Team Challenge Company at the stunning Ardoe House Hotel. Both the grand ballroom and the beautiful grounds were jam packed with fun and exciting activities for all of the WGK guests to enjoy, taking us from breakfast through to a delicious bbq lunch.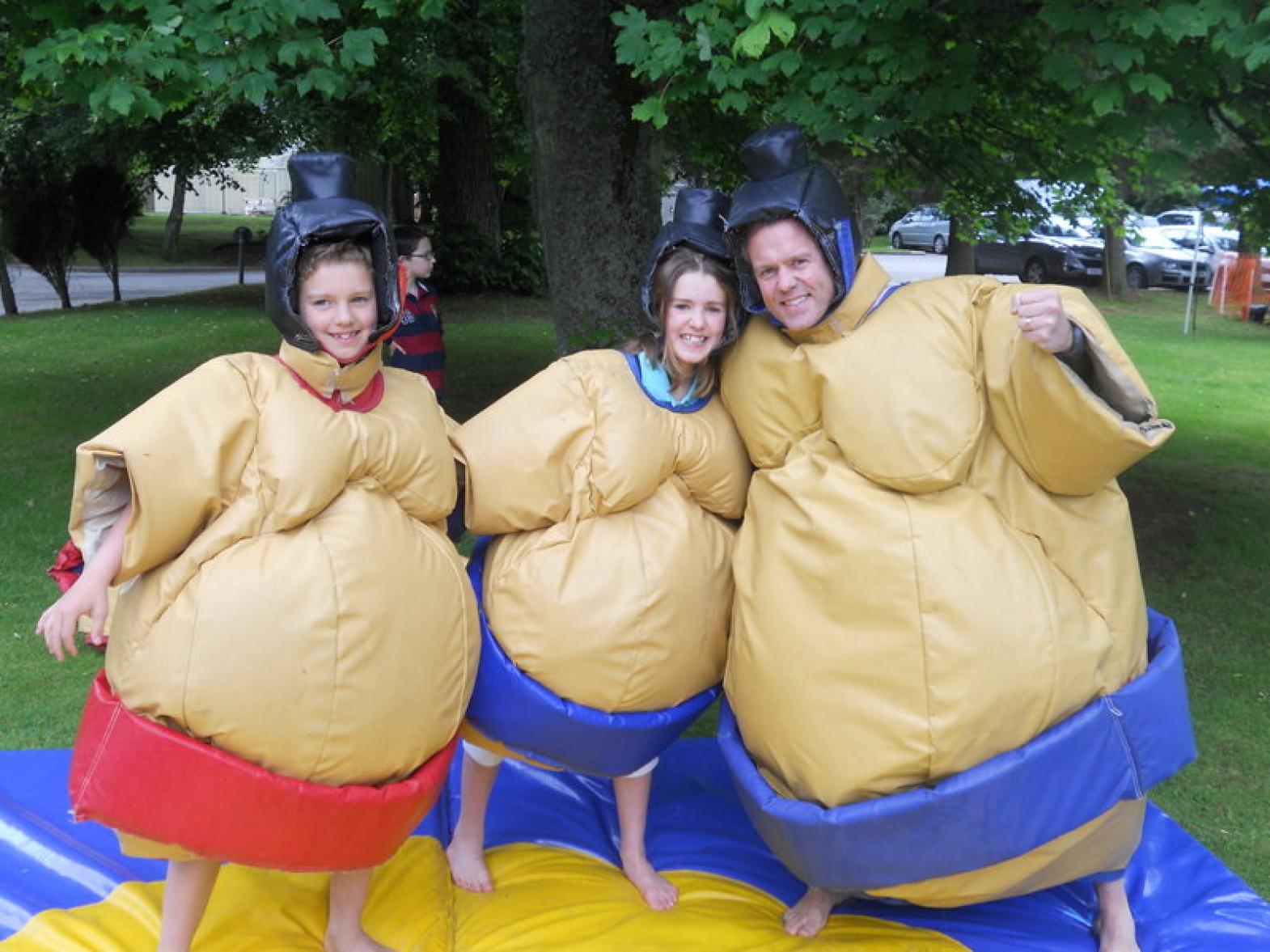 From Inflatable Fun to Motorised Activities and a specialist Target Zone there was so much on offer to keep us going for hours and hours, not to mention Ditzy the Clown making her rounds and making balloon after balloon for the kids (and the mums and dads too!) With lots of games and competitions throughout the afternoon it was for the first time ever that we saw a two time competition winner! Not only did Andy manage to storm a win on the Laser Clay Pigeon Shooting, somehow he also managed to unleash his inner Robin Hood and smash the archery taking home not one - but two Winner's trophies! Nice Work Andy! Also impressive was the performance over on the Bucking Bronco and it was to the delight of the excited crowd to crown Erin the deserving winner with a whopping time of 22 seconds.
As the afternoon of summer fun wore on the segways and blind 4x4 driving were very busy along with the quad biking for the adults and kids. The grand finale of the day meant time for the kids and adults races with loads of mums and dads taking part alongside the kids and showing us the meaning of competitive! Sweetie prizes all round. As it was time for everyone to say goodbye we all put our hands together for Ronay to thank her for all of her hard work in putting the event together. It was an absolute pleasure to work with you all and we are already looking forward to next years' Corporate BBQ Fun Day.