In the heart of Edinburgh city, 4star The Carlton Hotel is perfect for all of your event needs from Evening Entertainment and Indoor Team Building to Indoor Entertainment.
---
You couldn't be better placed than at The Edinburgh Carlton Hotel for your next conference, meeting or Indoor, Evening or Team Building events. You're next to the Royal Mile and Princes Street, and you're right next to the train station for easy access and you are certian to feel at home at The Edinburgh Carlton Hotel.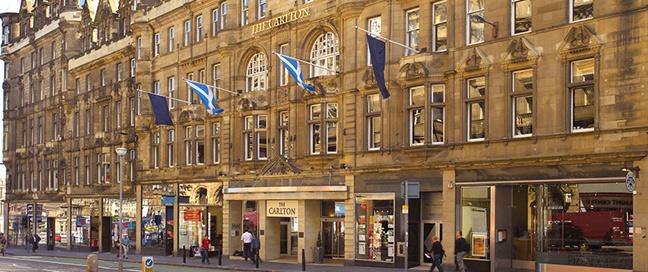 This Edinburgh hotel boasts 189 bedrooms, a luxurious Bridge Restaurant and a contemporary Bridge Bar all contributing towards the relaxing atmosphere perfect to host your Race Night or Corporate Quiz Night .
Award-winning designers have added rich colours and comfortable furnishings in contemporary designs to ensure your night of Evening or Indoor Entertainment is as enjoyable as possible.