Chatsworth is one of Britain's best loved historic houses and estates, offering something for everyone to enjoy, from famous works of art and the spectacular fountains in the garden to the finest shopping, food and drink and many miles of free walks.
---
The home of the Duke and Duchess of Devonshire is set in the magnificent landscape of Derbyshire'sPeak District National Park, and is seen in the recently released film of 'Pride and Prejudice'.The 1000 acre park and the farmshop and its restaurant are open all year round. Chatsworth has a long tradition of welcoming local people and holiday makers from around the world.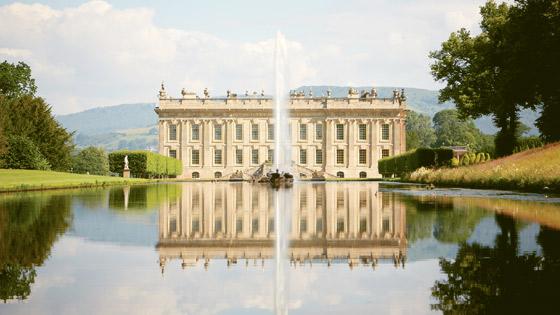 We look forward to welcoming you.For an inspiring location for corporate events, seminars, lectures and meetings, Chatsworth is ideal. Located in the middle of the country, Chatsworth is easily accessible from all major roads and railways.
Last, but certainly not least of all, is the newly opened Taymouth Marina Restaurant. The lochside setting is amazing and, with a view from every table, to sit and have a meal and watch the ever-changing light and bobbing boats in the marina is an absolute joy. Concentrating on using the very best Scottish produce, dining at Taymouth Marina is a great way to indulge the senses. The 105 acre garden is famous for its rich history, and includes historic and modern waterworks and sculptures, Joseph Paxton's Rockery, the maze and an impressive kitchen garden.
Kids Quads

These small versions of the ever popular mode of transport and entertainment have been designed especially for children. These Mini Quads are sure to keep the young ones entertained for hours and you can be sure that the children will enjoy a safe and fun environment.

Axe Throwing

Take out your sporting prowess on our target, feel better for your efforts and go for gold at the same time.