Tranquil and undisturbed, you'll find the bedrooms at De Vere Slaley Hall not only luxuriously appointed, but also spacious enough to allow you to either continue working or relax and reflect after any business event.
---
Amongst the culinary delights to refresh the palate, the restaurant offers traditional dishes using local produce, while the Golf Clubhouse Bar & Grill has refreshing wholesome cuisine available all day. Private dining is prepared to the same exacting standards, and our banquets are renowned throughout the North-East.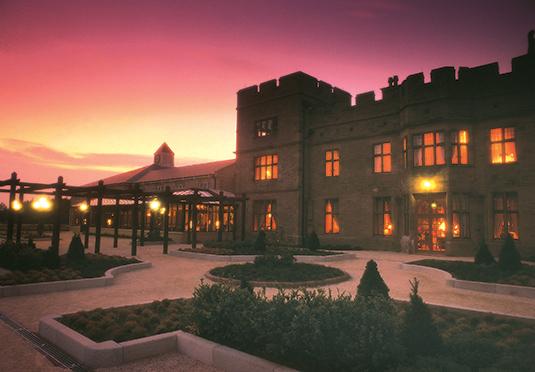 De Vere Slaley Hall is well known for its two championship golf courses; but there are also many more ways to enjoy this magnificent facility.
Company team building exercises like paint-balling or off-road driving and corporate hospitality events such as ballooning can be easily arranged - as well as more unusual activities like sheep herding and life size table football. And for those preferring pampering, the hotel's extensive Leisure Club and Spa, with its tropical pool, steam rooms and gym, offers the ideal chance to relax after any event.