Whatever your event need, from a Team Development Workshop to a Race Night or Team Building afternoon; Aberdeen Football Club's Pittodrie Stadium is your premier venue in the North East.
---
With a choice of 9 suites with capacities from 2 all the way up to 400 guests, there is ample space to allow for your next Games Mania Night or Corporate Gameshow. Tailor make an all-inclusive package to suite your individual requirements.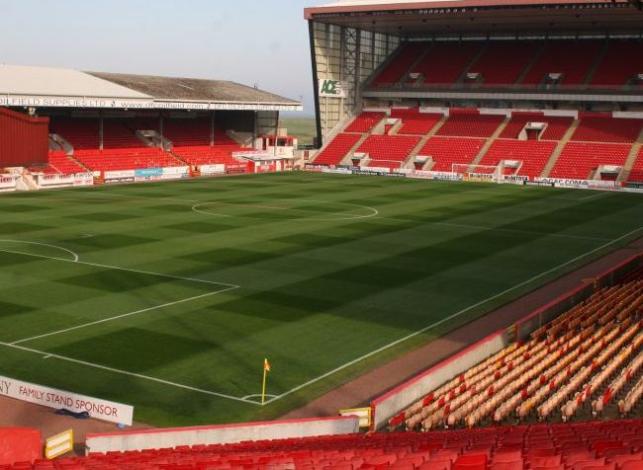 Conveniently situated only 5 minutes from Aberdeen city centre you could not choose a venue more central to the heart of the town.
Pittodrie also offers a unique, behind the scenes guided tour including the historic Aberdeen Football Club Boardroom; the perfect room for your drinks reception, Fun Casino Night or Corporate Quiz Night. make the most of the Club's fantastic hospitality and catering facilities, get a chance to meet the players and make the most of this superd venue whatever event you choose.
Aberdeen Football Club, Pittodrie Stadium