Trump MacLeod House & Lodge is a five-star Hotel located in Balmedie, just outside Aberdeen.. This luxury Scottish hotel offers sumptuous accommodation, ground space and dining - and is available for exclusive use and Corporate Events.
---
This historic Scottish mansion and lodge is set amidst mature woodland in the heart of the magnificent Trump International Estate. Guests at Trump MacLeod House & Lodge will benefit from exclusive personal guest services including assistance with travel itineraries and priority booking for other venues and clubs.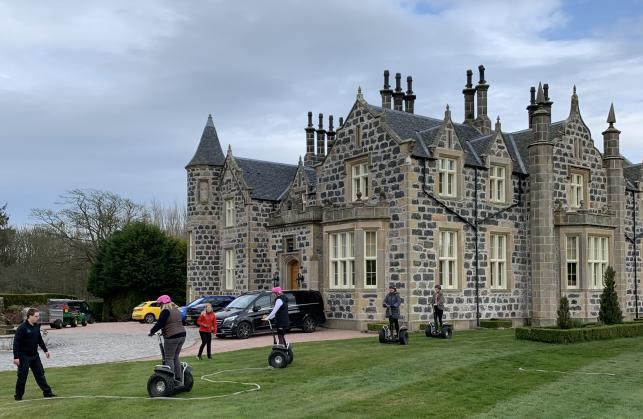 Nestled in the heart of the magnificent and ancient estate, the five-star Trump MacLeod House & Lodge provides unsurpassed luxury accommodation, comfort and service.
We will assist you from the initial planning stages of your day - ensuring the smooth running of your event - right through to when your last guest departs and event shutdown begins. Our team are on hand to advise and help you choose from our extensive range of activities, sports, inflatables and entertainers, to ensure that every single guest enjoys an unforgettable and unrivalled experience at Trump International, Scotland.