Team Challenge Company had the pleasure of hosting an evening full of entertainment for the amazing group from UKinbound at the stunning Aviemore Resort.
In the Aviemore Hotel there was a Games Mania night and in the Giovanni Restaurant was The Big Quiz sponsored by Jayne Pierce Tourism Recruitment.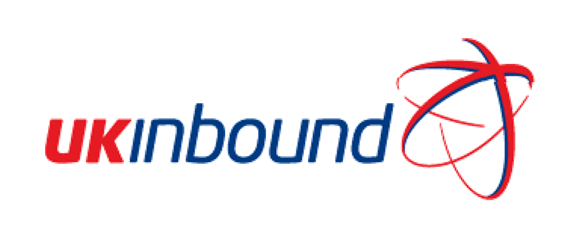 The Big Quiz was a massive success and the competition was fierce. As the group split into teams the first task was to get the best team name they could think of. We had team names such as "Nessy Rascal", "The Original BBC!", "Bear in The Big Blue House" and so many more. "Name the Movie" had everyone talking, all guests recognised the scene but what movie was it from? As the results were coming in teams were on the edge of their seats and could not believe they never got the answers!
The final round was "Name the Tune" although it was more like "who has the best dance moves". As the classics came on the crowd erupted and burst into dance. It is only meant to be a snippet of each song but watching those dance moves were enough to keep the party going.
At the same time, a number of people decided to make the short walk to the Games Mania Event, located a five minute walk away from Giovanni's, at the beautiful MacDonald Aviemore Hotel. The team had an array of games for the guests to try out, including Giant Buzz Me, Connect 4, Giant Jenga, Darts and Remote 4x4 Driving.
However the highlight of the night for all the guests who attended was, without doubt, the Batak Reaction Game!
There were so many brilliant highlights throughout the Games Mania evening but we have included some of our favourites. From Ana's unconventional, but extremely effective method of chasing the Remote 4x4 Car around the track, to Matt's valiant efforts in 'Around the Clock' Darts, I think you're still trying to hit number 1 Matt! As well as the epic tie break, between Sam and John, for the Team Challenge Batak Trophy.
After all the competitors had a go on the Batak Reaction Game, where they had to hit as many lights as they could in 30 seconds, Sam and John were both tied on 34 lights. Despite Ciaran's plea of, "Can I keep going until I win?" we went to a tie break round where Sam and John had to play the game once again, only this time with one hand behind their back. After a nail biting 30 seconds... with a score of 34 lights... It was John who was the overall winner! Well done to everyone who got involved.
We hope that everyone had as good an evening as we did.
We would like to take the time to thank Ciaran for organising such an amazing fun filled event as it could not have been easy.
We look forward to working with you all again soon.