Team Challenge Company had the pleasure of hosting a fun-filled night of Evening Entertainment at the stunning The Place Edinburgh, as a fantastic team from Baillie Gifford prepared to take on our ever-popular Pressure Zone! As our guests arrived a sense of nervous anticipation filled the room, everybody's eyes locked on the games in wonderment of what lay ahead.
A 'call to arms' brought the teams together, and we set our first challenge of the night – to come up with the most creative team name possible…! Innovation was on display right away, as our teams - 1 More Drink, 2 Good, 3s A Crowd, 4 Skin, 5 Alive – all felt they had the very best name, but for us there was no contest, as our first £100 of fun money for our favourite team name went to the mighty 6 Appeal.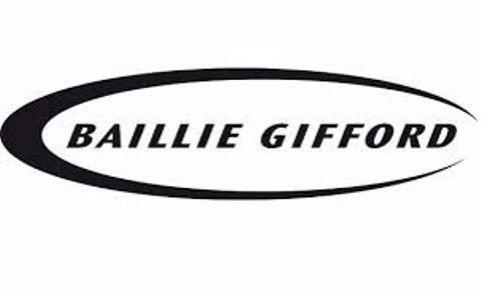 With all teams now fully raring to go, we kicked our Pressure Zone off in style with 'Flop It', a challenge which saw all but a few fail to register a score on the board. This only made the cheers louder for those that did nail it and land their ball the glass podium that stood tall above them, each time earning £100 for their success. The rest of the night would continue in similar fashion, as our teams battled it out to save their lives and earn as much money as possible in a bid to take home the much-coveted Team Challenge Company Winner's Trophy. There were numerous highlights throughout the evening, many of which are too crazy to mention, but we have included some 'best bits' from the night below, and hope they bring back some great memories for all in attendance.
The highlight reel starts at our first rotation of Pressure Zone activities, which saw our 6 teams spread out across 3 challenges, facing-off head to head to for victory in Hurdle, The Rail and Splash. Hurdle looked to be an easy task, but would they crumble under pressure when the mask was on? 3s A Crowd stepped up first and proved beyond a shadow of a doubt that this challenge wasn't as easy as it had first seemed! Team 6 Appeal, on the other hand, were sensational, with all 8 team members successfully hurdling the pole and winning a massive £800…Derek and his team proving they definitely had previous experience with blindfolds – legends! Splash was a real winner, with some highly skilled guests finding the tiny target with style – the cheers from this one rang around the room for all to hear, as Teams 4 Skin and 1 More Drink out-performed the rest – Cath proving to be an absolute demon at finding the water with her ping pong ball! The Rail, usually a treacherous challenge, turned out to be one of the most lucrative on the evening, with almost all teams recording full marks and scoring some big bonus money ahead of the evening meal break, which saw wonderful BBQ style food courtesy of The Place Edinburgh thoroughly enjoyed by all.
Our night of Evening Entertainment rocked back into full swing following the fantastic food with our thrilling Pressure Zone Relay Race…Turnover! There was big bonus money up for grabs here, but also plenty of lives at stake, as each team battled it out to be the fastest finishers! There was only one rule in this game - to use the same hand to turn over each tube…! It seemed simple, but apparently not all teams caught the golden rule…Paul!!! Team 4 Skin had been on fire before Paul decided to whizz in with both hands flying – the boos only heightened as the rest of the team followed Paul's terrible technique, which saw penalty seconds added on, sending 4 Skin crashing to the bottom of the Turnover charts. Taking away a massive (and much needed at the time) £500 from this challenge was the sensation 3s A Crowd, just pipping team 6 Appeal into second place by two seconds! The evening entertainment continued with further Pressure Zone challenges that included Descent (where Laura of 4 Skin made up for her teams outrageous efforts on the Turnover), Hole in One and Bounce It In, before we reached our Grand Finale inside the Pressure Zone with the toughest game of them all - Tier Drop!
Using the remaining lives available to each team, our players would step up to try and bounce their ball of 2 podiums before finding the target in the bottom corner of our Pressure Zone. Each team took to the stage with varying degrees of success – though to be honest, most teams struggled! Team 2 Good and Team 5 Alive both struck gold and secured bonus money for their team…but would it be enough where it mattered – on the final leader board? With all the dough counted and verified, there could be only one winner…but first, our Wooden Spooners, which went to 3s A Crowd scoring £1700 – we couldn't believe it…surely 4 Skin were waaaaaay worse! The cheers grew louder as we reached our top two, where team 5 Alive were clapped up in second place, whilst all others could only stand back in awe of the eventual champions, scoring an incredible £6700 – the sensational Team 2 Goooooood! Check out our final leader board below:
1st- 2 Good - £6,700

2nd- 5 Alive - £4,400

3rd – 6 Appeal - £4,100

4th – 1 More Drink - £ 2,800

5th – 4 Skin - £2,200

6th – 3s A Crowd - £1,700

The night of Pressure Zone Evening Entertainment had been a massive hit with all in attendance, and a big Thank You and Shout Out must go to Paul, Laura, Cath, James and the rest of the organising team for all their efforts in pulling together a brilliant evening. We really hope all enjoyed the night as much as we did, and we very much hope to see you all again soon for the rematch!